Let's face the facts... Women are not hired as the CEOs of hundred billion dollar companies because of their pretty faces. Still, the joke goes that if the woman applying for a job with a Masters in Business Management and a second Masters in Computer Science, and the other interviewee is a young, blond attractive woman, you know who gets the job…
Life is not like the movies. A woman usually reaches the age of 50 before she gets to the top of the corporate heap and becomes the CEO of a Fortune 500 company. The daily war of being a CEO usually comprises of 30 men against one woman. Therefore, when you enter the boardroom or press conference you need to make a powerful statement. Unfortunately, sometimes power and sex appeal travel in the opposite direction - as you get higher in the corporate ladder, you also get older. The last thing you want is for the others to pay closer attention to the 30 year old, tall and alluring executive assistant.
You have the $15 million per annum job and have done everything you can to reach the summit. When you attend important functions and have the media snapping pictures left and right, whether you like it or not, your appearance is noticed. You didn't reach your calling in life by not analyzing a situation and choosing the best course of action for yourself. You know that God helps those who help themselves and have the potential to make yourself look and feel a million dollars better – not a bad investment in anyone's language. Impressive jewelry can go a long way towards naturally enhancing ones appearance, and the right piece can be much less painful than plastic surgery. Furthermore, their investment performance is generally better than the stock performance of your company, and they can change your mood as much as your appearance. When it comes down to it, even the most popular celebrities walk the red carpet in the most elegant jewelry pieces, because they know the affect these pieces have on their appearance.
Interestingly, nearly 60% of the women featured on the Fortune 500 list of most powerful women are over the age of 50. Needless to say, they are all smart and impressive, and powerful and convincing. However, none of them became a CEO of a billion dollar company because of their pretty face. These women earned their respect, and deserve the opportunity to show for it. Too many were photographed with earrings inherited from their grandmother - or perhaps something their husbands bought them 30 years prior. Although their yearly compensation exceeded $10 million, the images taken of them didn't express that in their appearance. So, we thought it best to offer them a makeover with diamond jewelry selected to add some color to their lives!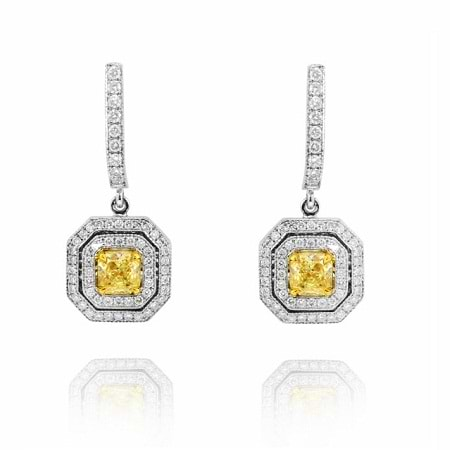 Fancy Yellow Oval Diamond Drop Basket Halo Earrings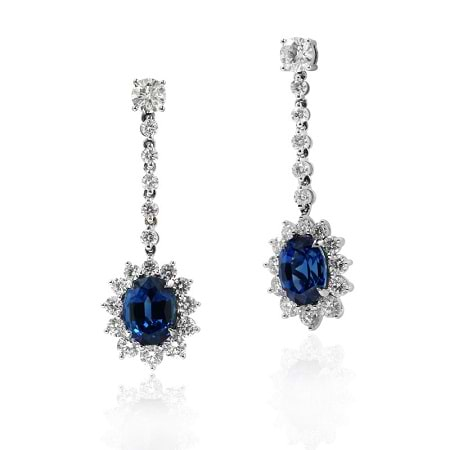 Deep Blue Oval Sapphire and Diamond Earrings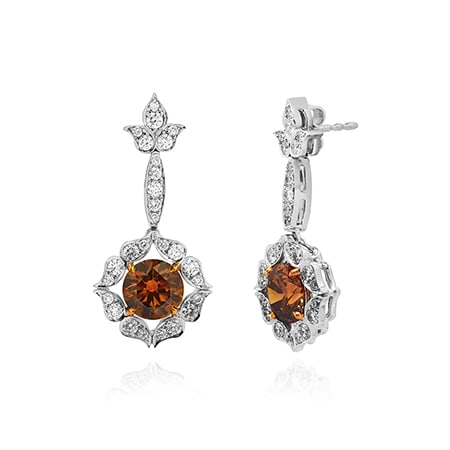 18K White and Rose Gold Fancy Brown Drop Halo Earrings
The earrings they wear are not made by LEIBISH Although sentiment is something we should all have, well, there is a time and place for old family heirlooms.
All these women are obviously highly capable – they would not be sitting on top of the glass ceiling otherwise. They are very attractive women; and they deserve to look their best. Being the CEO of a huge multinational company and looking sensational need not be mutually exclusive.
With fancy color diamonds, a small investment goes a long way to enhancing ones appearance – and you don't need to be the CEO of a multi-billion dollar company to know that when you look good, you feel good; and when you feel good, you perform at your best.