It's May, and spring is in the air. Mother's Day is just barely behind us, and Father's Day is up ahead. However, May also brings along additional reasons for celebrations and gift giving - graduations! Yes, graduation season is upon us, and with it comes the need for thoughtful and original gifts for the Graduate in your life. After all, if there is ever a reason to give something substantial to someone you love and care for; it is in honor of such an incredible accomplishment!
Whether it is a graduation from graduate school, college, or even high school, the inconceivable effort that was invested to arrive at this moment in time was massive, and a token of acknowledgement is most certainly warranted. Here are some fabulous gift ideas for your beloved graduate:
For the Ladies
Let's begin with women's gift ideas; after all, ladies first! Female college and graduate school graduates are about to enter the work force, and to start life. Therefore, they need at least one sophisticated piece that says, "take me seriously." The loud statement jewelry can stay, but should be kept for after-work outings only. A pair of pearl or diamond stud earrings would be perfect for a respectable workplace. Another idea is a diamond pendant, necklace or a strand of pearls. That kind of gift is one they can treasure, and will hold special memories of your celebration of their momentous occasion, with the added bonus that they can be worn at or after work! You can also never go wrong with a fashionable yet classy gold bangle or charm bracelet.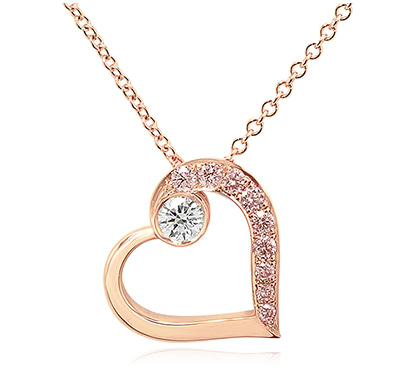 LEIBISH 0.18 carat Fancy pink diamond Heart Shape pendant
For the Menfolk
If women are in need of a good statement piece to help them with their post college transformation, men, or at least a good deal of them, require a complete makeover! Scruffy clothing needs to be replaced with sharp suits and ties, and comfy sneakers must make room for some spiffy dress shoes. A great gift for the male graduate can be a sophisticated watch that says, "I'm professional and I'm ready to work hard." You can even have it inscribed with something sentimental. A set of cufflinks, perhaps ones with embedded diamonds for those who want to really look their best, are another staple every young man should have at least one of in his wardrobe. After all, your appearance in the boardroom is half of the indication of the success you will have!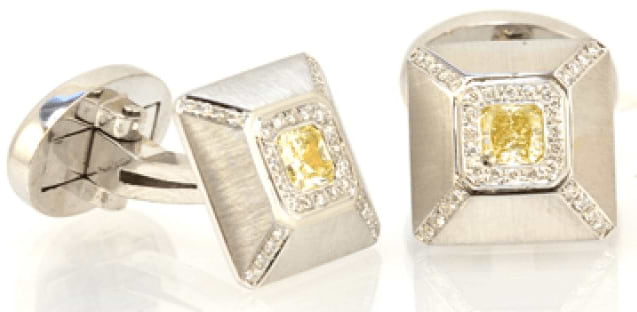 LEIBISH Cufflink collection: A pair of 0.70 carat Fancy Yellow Radiant Diamond Cufflinks
For the College-Bound
High school graduates all around will soon be throwing their caps in the air and discarding their gowns as they dash toward the open gates of higher education. Much hard work might have been accomplished to get those acceptance letters, but classes, papers, and exams are far from the only things on these soon-to-be college students' minds. In order to keep these ambitious teens in stride, consider buying them one of the following items to remind them of their goals. A practical watch will serve to keep them on time, and a pendant with a locket can include a picture of you, a loved one, a pet, or home in order to help keep them grounded. Other ideas can include a fine pen set, a tablet, or an embellished smart phone cover. Regardless of the gift that they receive, any token that will remind them of you, and their road long traveled, is sure to be treasured as they embark on their next great adventure.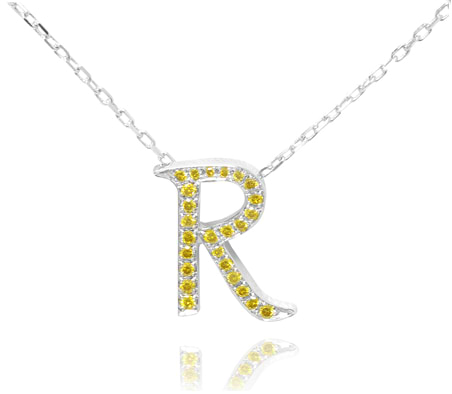 LEIBISH 'Love Letters': 0.20 carat Fancy Vivid Yellow Letter pendants
It is most important to remember that when it comes to gifts, it is the thought that counts. The feelings that are conveyed by a piece of jewelry or other items are powerfully associated, and it is often the treasured reminders of major accomplishments and the bestowment of celebratory items that retain their positive associations the longest. There are truly many wonderful ways of expressing your feelings of pride, but a tangible item that is a constant, available reminder can go a long way. It can be practical and admired, and it can and will be cherished forever.