Every jewelry piece serves a different purpose. While earrings can be permanent fixtures for many, others find necklaces to be a staple jewelry piece. Rings, besides engagement rings and wedding rings of course, are often considered extraneous and reserved for special occasions. Bracelets are the jewelry pieces that are sometimes chosen to make an outfit. They are also occasionally worn in an unassuming way in order to introduce class to an outfit without it being so obvious. Tennis bracelets are some of the more popular and desirable types of bracelets and appear in other editions besides the typical colorless diamond tennis bracelet. Let us take a look at some of the most popular bracelets in the jewelry world and what makes them pop.
Multicolored Diamond Tennis Bracelet
70 Stone Multicolored Diamond Tennis Bracelet (2.09Ct TW), SKU: 39206
What could possibly be better than an authentic diamond tennis bracelet? Well, a multicolored diamond tennis bracelet consisting of fancy natural color diamonds. This of course depends on one's taste, but a multicolored diamond bracelet serves as diamond jewelry as well as a fashionable statement piece. Set in 18K gold, an array of fancy color diamonds adorn a bracelet that can be matched with an outfit or can be the main attraction. Different colored stones means a combination of gold colors as well, so the result will be a masterpiece of white, yellow, and rose gold set with colorless, yellow, and pink diamonds.
Diamond and Emerald Tennis Bracelet
Bracelets, including tennis bracelets, are not restricted to diamonds alone, whether they are colorless or colored stones. Tennis bracelets can be comprised from other gemstones as well, such as emeralds. The combination of diamonds and emeralds balances out the strong green color of an emerald and gives the bracelet even more character.
Fancy Yellow Diamond and Colorless Diamond Bracelet
Fancy Yellow Radiant and White Diamond Bracelet (8.37Ct TW), SKU: 103590
Similar to a diamond and emerald tennis bracelet, a wrist piece consisting of both color diamonds and colorless stones can create a soft and joyful piece. Yellow diamonds are especially compatible with colorless diamonds as yellow is a very bright color, so it is offset by the colorless stones.
Multicolored Sapphire Halo Bracelet Sri Lanka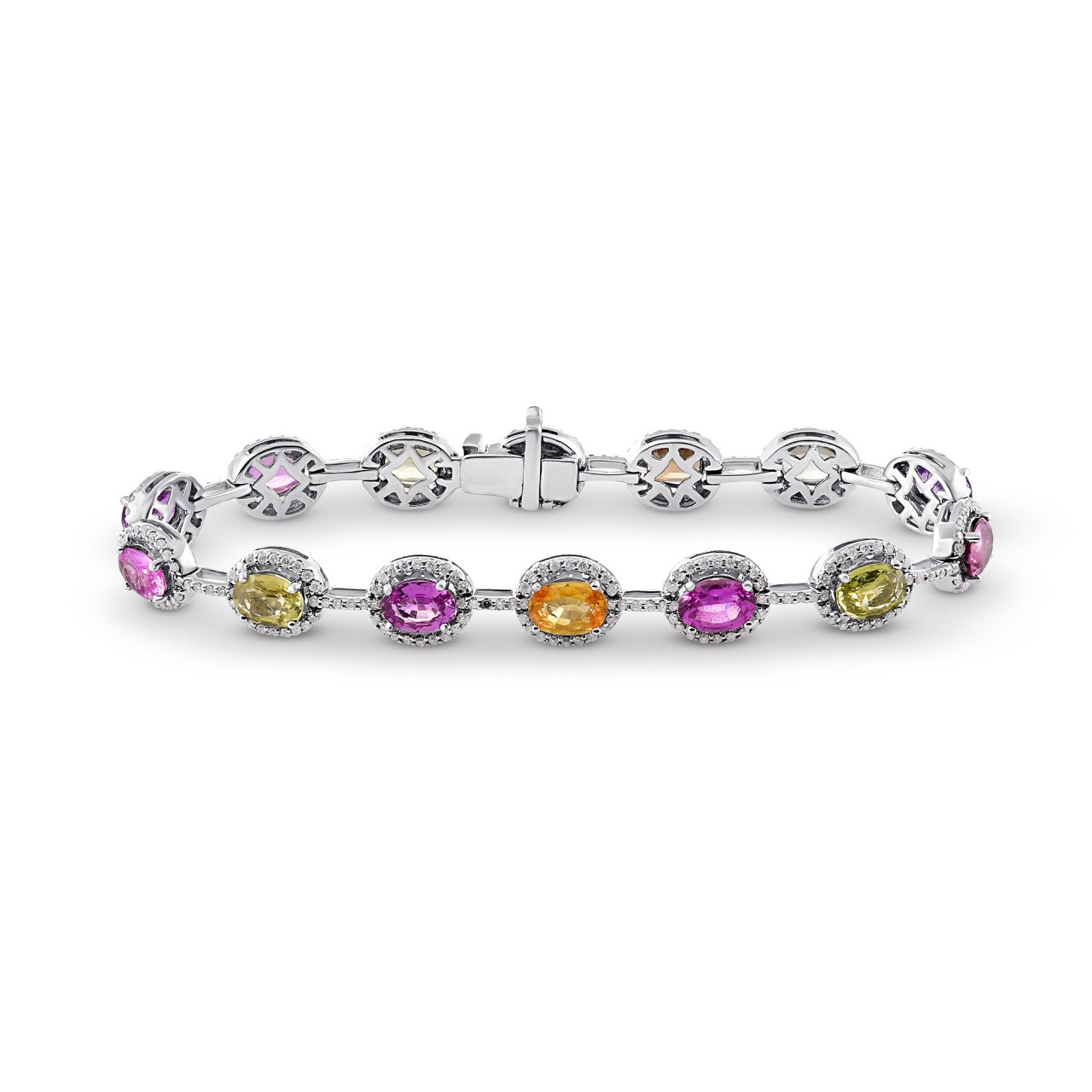 Multicolored Unheated Sri Lankan Sapphire Halo Bracelet (15.16Ct TW), SKU: 64511
Another popular bracelet jewelry style is one consisting of connected halo diamonds. This design is exquisite and should be reserved for special occasions. The Multicolored Unheated Sri Lankan Sapphire Halo Bracelet by LEIBISH combines pink, orange, and yellow sapphires with colorless diamonds. Each sapphire is individually encompassed by its own halo of diamonds, set in 18K gold, and connected to one another in a delicate and regal fashion.
Regardless of which popular bracelet you choose, you will surely be satisfied by the elegance that it provides. LEIBISH only works with the finest and most ethically produced materials so you can rest assured that you are not just acquiring beauty, but quality and peace of mind as well.
You May Also Like
2.28 carat, Fancy Light Yellow Diamonds, Radiant Shape, VVS1 Clarity, GIA
More details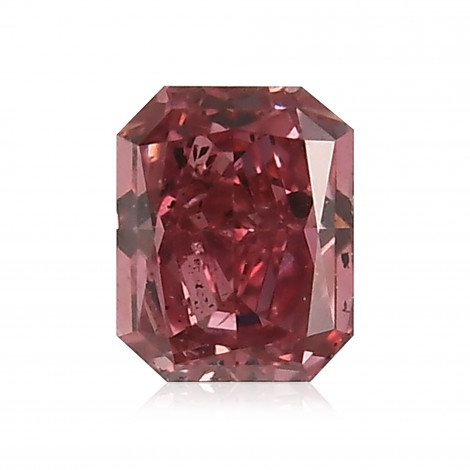 0.23 carat, Fancy Vivid Purplish Pink Diamond, Radiant Shape, SI2 Clarity, GIA
More details
3.01 carat, Fancy Light Brownish Greenish Yellow Diamond, Radiant Shape, VS1 Clarity, GIA
More details
5.02 carat, Fancy Grayish Yellowish Green Diamond, Oval Shape, VS1 Clarity, GIA
More details
0.09 carat, Fancy Pink Purple Diamond, Oval Shape, (SI2) Clarity, GIA
More details
0.50 carat, Fancy Light Pinkish Purple Diamond, Radiant Shape, VS2 Clarity, GIA
More details
2.00 carat, Fancy Dark Gray Diamond, Asscher Shape, SI2 Clarity, GIA
More details
1.01 carat, Fancy Yellow Diamond, Cushion Shape, VS1 Clarity, GIA
More details
1.00 carat, Fancy Intense Yellow Diamonds, Pear Shape, VS2 Clarity, GIA
More details