An embarrassing diplomatic outrage hit the British Foreign Office. The red carpet that was rolled out in honor of the visiting Chinese Premier Li Keqiang in London was 3 meters too short. And to add insult to injury, HRH Queen Elizabeth II did not plan to receive the Chinese Premier as she usually does such people of influence.
This is not a small matter, as the Chinese don't like to lose face, fall off the red carpet or be treated disrespectfully. My investigation into the incident revealed that the carpet was probably manufactured in China by the Dzankang Co. and its sale brokered by Alibaba.
The beauty of Alibaba's business is that the company acts as a sales broker and collects about a 10% fee on all concluded transactions – a no risk, no worries business plan. Therefore, as China is a manufacturing powerhouse, Alibaba earned $707 million on revenues of $1.73 billion in the second quarter of 2013 alone - a figure that Ecommerce sites Ebay, Amazon, and Blue Nile would just dream of.

Funnily enough, two red carpets were made in China – one was shipped to London and the other to New York for a completely different occasion, Jack Ma's $200 billion IPO of Alibaba. In New York, the carpet now lies in the basement of the New York Stock Exchange - nobody cares about carpets when an IPO succeeds - after all, the brokers and underwriters can buy the largest and finest quality Persian silk rugs for themselves - unless they are worried about the trade embargo with Iran!

But Jack Ma did not really care about the red carpet either, nor about the length of the red carpet the Chinese Premier had to walk down - the extra 3 meters of carpet would not change Alibaba's IPO valuation. His game is about counting the money and keeping voting control of the company post-IPO. He owns 7.4% of Alibaba and he intends to keep control of the company even after he sells stock.

I definitely do not hold a PhD in these matters, but if Jack Ma's 7.4% of Alibaba is worth $14 billion, he could easily buy 40% of Yahoo (whose market value is only $35 billion), and since Yahoo owns 23% of Alibaba, and wind up with a final 11.5% of Alibaba! (Interesting that Yahoo is worth nothing without Alibaba!) If each one percent is worth 2 billion dollars, it's not a bad return for brokering some carpets…

LEIBISH recently signed a deal with Kela, one of the top online diamond Ecommerce players in China, which will hopefully open the gates to the Chinese online market for us. The biggest difference between the Chinese and the West as it pertains to commerce is simple - all the large U.S. brands had a huge bricks and mortar presence to start, and then developed an online presence. Conversely, many Chinese companies skipped the bricks and mortar stage and began their lives in the virtual space, and only in the second stage of their development opened physical stores. Such was the case with Kela. Leibish is also one such pioneer of fancy color diamond sales over the Web, and we are now presenting special designs for the Chinese Internet market.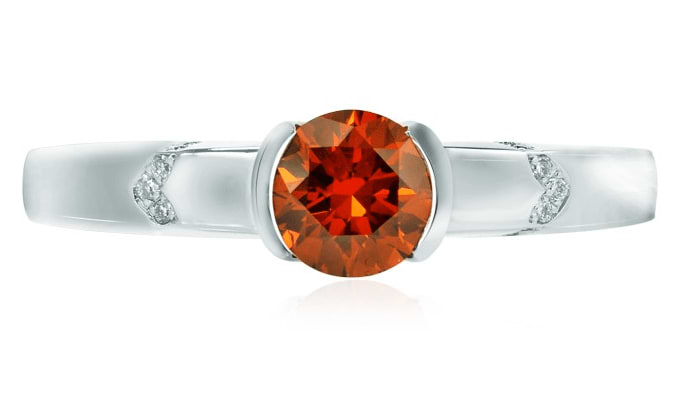 A bezel set 0.55 ct TW Fancy deep brownish orange round brilliant diamond ring with collection color white round brilliant accents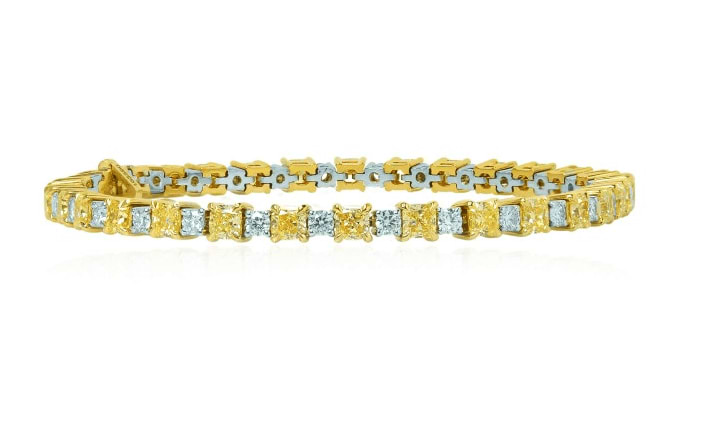 A stunning 8.37 ct TW Fancy Yellow radiant and collection white diamond bracelet mounted in 18K white and yellow gold.
Speed is the essence of world trade. If a client in Shanghai can see an accurate virtual image of a pink diamond that he wants to buy for his wife, they are not going to run around looking for another similar stone. Rather, they will check the testimonials on our Chinese website, www.leibish.com.cn, from their smartphone and the deal will begin to take shape in his mind. After reading all the latest testimonials at www.leibish.com, he will see that Leibish delivers in China too.
Excellent service combined with true craftsmanship

As a reward for a significant promotion I was looking for a right hand ring to celebrate. I had been visiting the website of Leibish &Co. quite a few times and had fallen in love with the beautiful fancy colored diamonds. I took the plunge and together with my contact person Amir I choose a stone and a setting. Amir quite well understood what I was looking for and he showed great patience in answering my queries. Service was truly excellent. When the ring arrived I immediately fell in love with it. It simply is perfect, also due to the remarkable craftsmanship. The double is so evenly made, it combined perfectly with the bright sunshine yellow of the center stone. I'll wear the ring happily for the years to come and I'll be saving up for matching earrings. I highly recommend LEIBISH You will not be disappointed.

Elisabeth (Netherlands)
Excellent-Star Fallen to Earth
Star Fallen to Earth

I recently ordered a very light pink diamond ring in a beautiful setting. When the ring arrived, I was honestly in tears. It was absolutely stunning. I felt as though a star had fallen from the sky and landed upon my finger. Customer service was beyond excellent. Aviva guided my purchase every step of the way and helped my dream come true.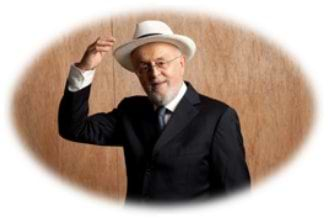 Best regards,
Leibish Polnauer, President and Founder of LEIBISH Fancy Color Diamonds