Natural fancy color diamonds are not just beautiful items to have and to cherish, but considered by many as collector's items as well. Just like any other collector's item, one can never have enough. So when it comes to Fancy Color Diamonds, which diamonds should a collector look for? What are the most important aspects to focus on? Here is a brief yet comprehensive Color Diamond collector's guide.
Color, Color, Color
If an antique car collector is after the oldest car around, then a Color Diamond collector is looking for the rarest and most intensely colored color diamonds available. Natural Fancy Color Diamonds are found in many different colors, but certain colors and color-combinations are extremely difficult to come across and are highly sought after. These are the very diamonds a Color Diamond collector should be after. This translates into rare pink, purple, red, blue, and even green color diamonds. The more intensely the color shows, the better. Orange is another unusual color that has a beautioful fiery hue. It's a wonderful addition to any collection.
| | | |
| --- | --- | --- |
| 1.68 carat, Fancy Vivid Purplish Pink Diamond, Radiant, I1 | 0.07 Carat, Fancy Vivid Greenish Blue Diamond, Round, VS1 | 0.60 Carat, Natural Fancy VIVID Blue Diamond, Pear, SI1 |
| | |
| --- | --- |
| 2.21 carat, Chameleon Diamond, Oval, VVS2 | 0.70 Carat, Fancy Vivid Orange Diamond, Pear |
Size
The pressing question always is, does size really matter? When talking about Color Diamonds, it matters far less since the diamonds are already so rarely found. However, when one of these stones are found in a larger size, it is a celebration since it can genuinely be said that stone is one in a million! Even though the color of a Color Diamond is the most important factor, its size will help increase its value. Sizes are relative when talking about color diamonds, since what is considered large with colorless diamonds is considered huge in regards to color diamonds.
The Leibish Pink Promise - A 2.02-carat Fancy Vivid Purplish Pink Diamond. This stone was reserved the very first day it ever hit the market at the 2013 Hong Kong Diamond and Jewelry show!
Collection Parcels
Sometimes a combination of specific pieces in a collaboration of beauty would be considered a collectors piece. As a perfect example, LEIBISH sealed a collection of 18 natural round brilliant cut fancy colored diamonds in a variety of intensities ranging from Very Light to Fancy Vivid. This parcel was wax sealed in a box with a transparent cover the day of its grading, which was January 15, 1981.
This exciting piece of GIA history has a total weight of 2.53 carats.
Unique Fancy Shapes

When it comes to the rarest diamonds in the world, there are many choices to choose from. Only, because collector's pieces are usually even rarer than most, the prices can often get quite high. However, there are certain diamonds which are still really nice, but it isn't the color, the cut, or the size that makes them stand out from the rest. Rather, it's the amazing shapes they are polished into.

Obviously, the market demand for these stones is not high so although they might be very nice diamonds, the prices for these pieces will often remain more affordable. Here are a few samples of some really extraordinary diamond shapes.
Have a look at some more amazingly unique diamond shapes.
You May Also Like
0.71 carat, Fancy Vivid Yellowish Orange Diamond, Oval Shape, SI2 Clarity, GIA
More details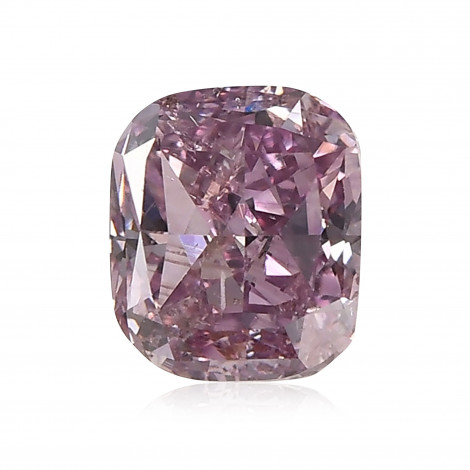 1.43 carat, Fancy Intense Purple Pink Diamond, Cushion Shape, SI2 Clarity, GIA
More details
2.04 carat, Fancy Light Yellow Diamonds, Heart Shape, VS1 Clarity, GIA
More details
2.04 carat, Fancy Intense Yellow Diamonds, Oval Shape, VS1 Clarity
More details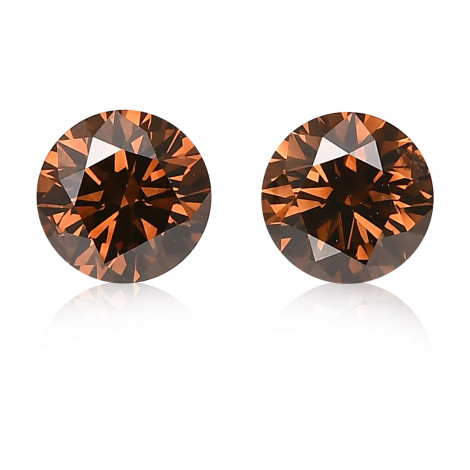 0.49 carat, Fancy Dark Orangy Brown Diamonds, Round Shape, SI1 Clarity, IGI
More details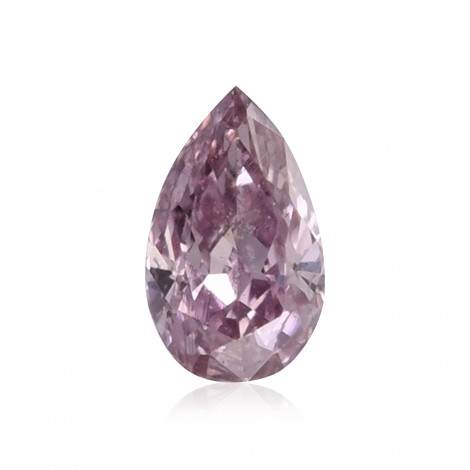 0.04 carat, Fancy Brownish Purplish Pink Diamond, Pear Shape, (VS2) Clarity, GIA
More details
1.12 carat, Fancy Yellow Diamond, Cushion Shape, VS1 Clarity, GIA
More details
0.21 carat, Fancy Vivid Purplish Pink Diamond, Oval Shape, (SI2) Clarity, GIA
More details
1.01 carat, Fancy Yellow Diamond, Cushion Shape, VS1 Clarity, GIA
More details
One of a Kind Pieces
Color Diamonds in general are already unique, and when looking for the highest quality diamonds, well, those are even more unique. However, if you are the type of person who would like to acquire something truly unusual, it is worth investigating various collector-worthy pieces. These can be antiques-style rings, intricately designed pendants, or earrings crafted from several one-of-a-kind stones.
Vintage Diamond Rings
LEIBISH has a large existing Color Diamond and Color Diamond jewelry collection, has sold many unusual pieces, and has even custom designed many items based on the customer's needs and wants. From solitaire diamond studs, to halo studs and pendants, to drop earrings and pendants, to bracelets and rings, Leibish has experience with it all and sold some of everything. For more information regarding particular pieces and stones, please visit Leibish's site.
Contributor: Benji Margolese