Sapphires, the second hardest stones in the world after diamonds, come in many different colors and are magnificent to look at. Therefore it should come as no surprise that these stones have been appreciated and glorified throughout history. Some sapphire-adorned items have a great amount of significance. Here is a look at some of these remarkable pieces.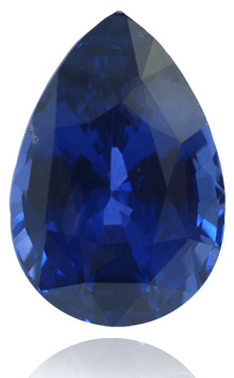 Leibish Co. 8.54 ct Deep Blue Sapphire
Elizabeth Taylor's 20-Carat Sapphire Engagement Ring
Michel Wilding, Elizabeth Taylor's second husband, presented the famous actress with a cabochon sapphire engagement ring, which has since become a historic sapphire jewelry piece. Taylor had set a trend during her time for engagement rings to include, if not boast, a sapphire. This sapphire ring was just one of the many sapphire pieces the Hollywood icon would later acquire.
Catherine the Great's Sapphire
Catherine the Great was one of the two greatest rulers of the Romanov dynasty. A German born princess, Catherine the Great became a Romanov through her marriage to Peter III, whom she eventually overthrew, before instating herself as the Empress of Russia. She ruled from 1762 to 1796, which is when she received the sapphire, from an unidentified admirer. The massive 337.10-carat sapphire is an oval-cut, deep blue sapphire. It displays perfect cut, color, and clarity.
Ruspoli Sapphire
Also known as the Wooden Spoonseller's Sapphire and the Great Sapphire of Louis XIV, the Ruspoli sapphire is a 135-carat blue sapphire that is nearly flawless. The most distinctive aspect of this sapphire is its unique lozenge shape. With only six facets, this historic sapphire has a rich background. The stone was supposedly discovered by a wooden spoon-seller in Bengal. Somehow the gem made its way to an Italian prince before reaching King Louis XIV in 1691 where it was placed in the French Crown Jewels. The Ruspoli sapphire can now be found in the Paris Museum of Natural History.
Charlemagne's Sapphire Amulet
The most historic of them all, Charlemagne's sapphire amulet has quite the story behind it. Charlemagne was the founding father of France and Germany and a very religious man. He wore a sapphire amulet in order to display his devotion to God. Later it became acceptable for men of faith to wear a sapphire ring as a sign of their chastity.
The reasons behind the acquisition and display of each and every one of these historic sapphires are different, but they have something in common. The endearing stone drew these individuals throughout history to obtain a sapphire and use it for spiritual, royal, political, and personal purposes. Years later the delightful gemstone continues to draw the attention of gem and jewelry lovers worldwide.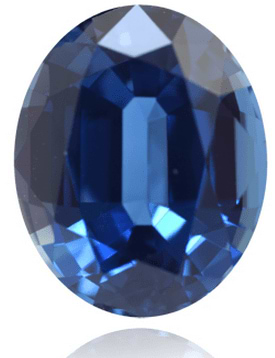 4.39 ct Oval Sapphire