When people think of rich sapphires, the beautiful blue tone is what comes to mind. However, there are actually many different colored sapphires available in the market. The Padparadscha Sapphire, for example, is a fantastic specimen of color. The stone promotes a fantastic orangy pink color. In fact, the color of the stone is where the name Padparadscha came from. The Sinhalese people used it to describe an aquatic lotus blossom with a similar salmon-like color. If you ask me, it is more of a mixture of the Lotus flower and the color of a gorgeous sunset. Others have also been known to relate the color to an Indian spice called Saffron.
The finest Padparadscha sapphire I have seen was sold at Christies back in 2005 for USD 374,400. It was a 20.84 carat Padparadscha sapphire which fetched US$18,000 per carat at Christie's auction house.
Obviously, a diamond has much higher value and luster, but doesn't compare in terms of color face up. Diamond value is determined according to the rarity of the stone, but the colors are the essence of the stone. Most would prefer the elegant appearance of diamond, but the Padparadscha sapphire promotes an interesting approach to a fine jewelry piece.
In diamond terms, the color combination matches that of a pinkish orange to an orange pink. These stones show fantastic colors and are surprisingly priced almost 40% lower than straight pink diamonds.
A 0.50 carat, Fancy Intense Orangy Pink Diamond which retails for roughly $25k compared to a 0.71 carat, Fancy Intense Pink Diamond which retails for roughly $227k
Needless to say, the prices will vary quite dramatically depending on the different characteristics of the stone. For example, we have a gorgeous 5.31 carat, fancy orangy pink cushion-shaped diamond which retails for over $1.5 million!
Sapphire's still demand high prices as these stones are cherished for their captivating colors. For example, we have an 8.20 carat, rich pink sapphire, pear shaped stone, graded by GRS which retails for $33,000.
Although the pink sapphire above has a wonderful sparkle, if it is the color you are after the options available are endless. Our company has always connected to the pink colored stones. Not too long ago our jewelry department created a beautiful pair of earrings promoting different tones of pink gemstones.
Pink Kunzite, Coral & Diamond Drop Earrings (23.06Ct TW)
The earrings were set with two pink kunzite oval shaped stones weight in at 4.79 carats and two coral, pear shaped stones weighing in at 17.30 carats, mounted in white and rose gold. Browse through LEIBISH's pink colored jewelry to find a wide range of pastel pink and orange mixtures at a wide price range.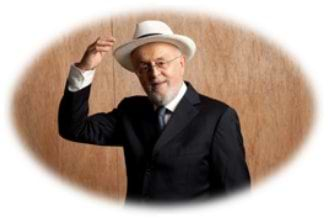 Best regards,
Leibish Polnauer, President and Founder of LEIBISH Fancy Color Diamonds