Yellow Rubies
Avid ruby fans will get the shock of their lives when they hear that there are rubies in other colors, including yellow! The same goes for those who appreciate yellow gemstones and are looking for something a bit different.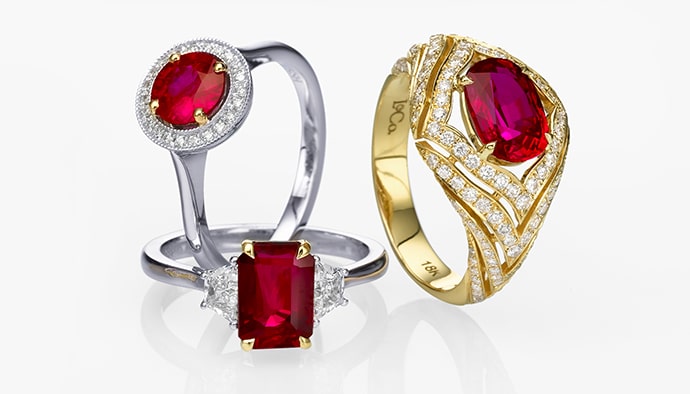 Leibish Ruby Jewelry
Yellow diamonds are among the more popular types of yellow gemstones, as well as one of the more commonly purchased types of color diamonds. That's because in addition to the beautiful hue, yellow diamonds are found in more abundance than most of the other colors thereby making them a more affordable color diamond option. As far as other yellow gemstones go, there are actually many alternatives, and the yellow ruby is just one of them. Let us take a closer look at this unusual yellow stone, which is different and yet the same as its famous red counterpart.
Value-Determining Properties
Rubies are a variety of the mineral corundum, the very same mineral that constitutes a sapphire. That's because rubies are the red version of a sapphire. Having said that, the chromium element, which is found in red rubies, is responsible for the red coloring and has other chemical implications as well. In order to be considered a ruby, the primary color is supposed to be red. The secondary colors however, can be orange, pink, purple, or violet.
Round Ruby & Diamond Halo Earrings, SKU 3511R (3.2Ct TW)
Color is the main factor in terms of value determining properties. The hue, the actual color of the stone, is one aspect. Another is the saturation, which is how intensely the color is displayed. Lastly, the tone depicts how dark or how light the stone appears.
Aside from color, rubies are graded based on their cut, clarity, and carat size. Since quality rubies are hard to come by, the larger the stone, the higher the price.
Sources of Yellow Rubies
Historically mined in Thailand, rubies are also found in deposits around the globe including India, Australia, Cambodia, Japan, Brazil, Scotland, as well as many other countries and regions.
An extraordinary ruby & pink diamond bracelet, SKU 181465 (10.61Ct TW)
Famous Yellow Sapphires
Though there are several famous red rubies, there aren't any famous yellow rubies or even yellow sapphires for that matter. These are rarer and more unusual colors for these particular stones and therefore appear in less impressive sizes and forms, which would theoretically make them famous and significant.
Ruby & Diamond Band ring, SKU 148550 (1.32Ct TW)

Related Diamond Articles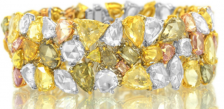 Leibish's World of Colors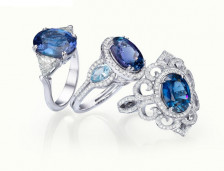 Frequently Asked Questions About Sapphires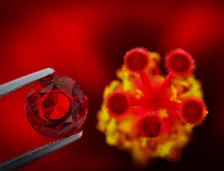 What is a Ruby Gem & More Ruby Birthstone Stone FAQ's