Every one of you has your own secret dreams, the things that you wish you could be doing more. I have no doubt you have all tried to fulfill them in your own way, in your own time, perhaps with some delay, but with compassion.
Looking back at myself, my team has pushed me to do just that. Although I love the diamond trade, the negotiations, the challenges, and the benefits, my passion isn't related to diamonds. I'll share a small secret from my past not many know. My childhood dream was to become a movie director.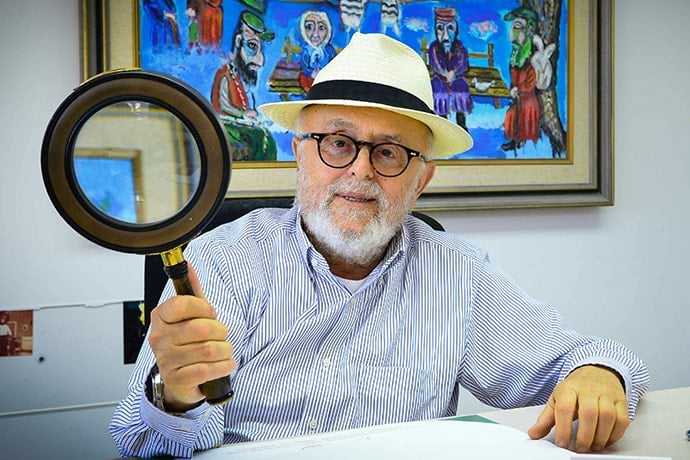 Leibish Polnauer, Founder and President of LEIBISH
Can you imagine one taking a trip from Lovaszpatona, a sleepy Hungarian village, to the Moon? It was seemingly impossible to achieve this goal. But, I am a stubborn man with an infinite focus, and I never doubted that I can fulfill my dream.
My first, albeit little, movie I made in Szatmarcseke was when I was only 20. In 1970 I was a waiter in a Pizza Parlor back in Munich, and applied to the Hochule für Fernsehen und Film. They accepted only a few out of hundreds of applicants. I attended the examination, although there was not much I could have shown. But, the director of the Filmacademie, Prof. Münster, who was also the head of Bavaria TV, gave me a wide smile in his office at the end of personal interview. He said to me, "you have big dreams young man, and I like that. Don't worry about a thing, because you are accepted!"
I started down the road in the world of Fellini and Fritz Lang. My DKW Cabriolet saw its last day and I had to make my first professional appearance by foot.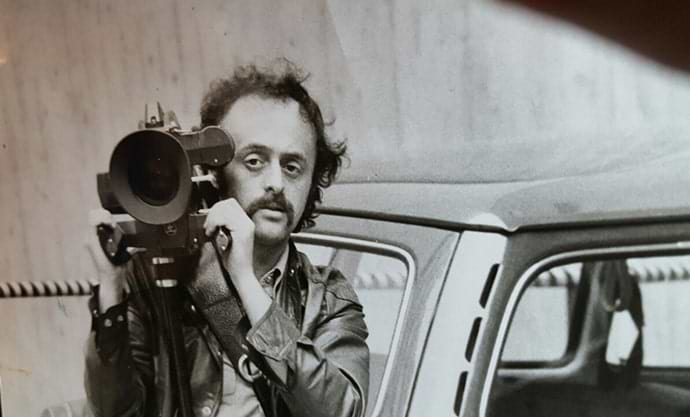 Leibish Polnauer as a Movie Director
Year after year I get an invitation from The Hochschule for the meetings of alumni, but until recently I thought that my carrier as a filmmaker was long over. But, as I am sure many of you have learned, life can take some pretty unexpected turns.
Brand building today is based off of moving visuals and audio clips. Without even realizing, I suddenly found myself a movie director once again. Most of our most powerful messages are short, 6, 15, and 30 second movies viewed thousands of times on Facebook, Instagram and Youtube.
Modeling the Argyle Fancy Intense Purplish Pink Diamond Ring
The effect of a video clip on a product is huge. It maybe even more effective than Google advertising, as it isn't based off the search. To sum it up, Google helps us find new customers, while Facebook helps new customers find us.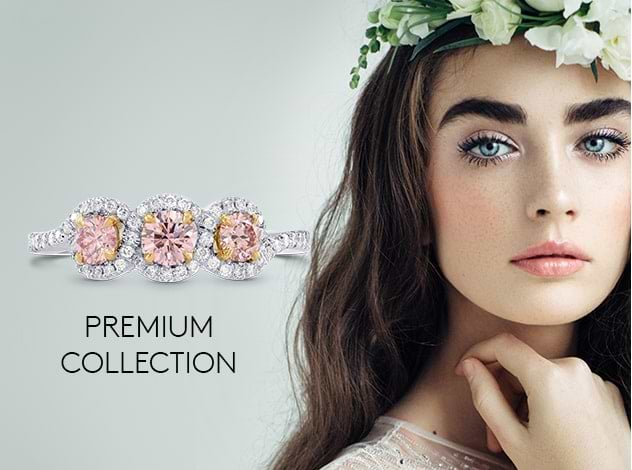 Leibish Premium Collection
What's amazing is how these short films contribute to so much more than just brand awareness. For example, last month we released a short movie which linked to a landing page on the website. Shortly after the movie was published, Lia, one of our HK sales executives, sold a beautiful three-stone, Argyle, pink diamond ring. That ring was promoted on the top banner of the landing page that video was directing traffic towards.
A few short months back, we were interviewed by Dave Fishwick, a real English character, on "The shoppers Guide to Saving Money." This 15-minute production, catapulted our Internet traffic throughout the United Kingdom.
The same happened when we landed this fantastic placement on Galileo, which was aired on primetime television in Germany, Switzerland and Austria.
It's funny, when you look at the colors of these diamonds, you will understand just how much of a visual product our jewelry is. Without even knowing its potential, this is what I had in mind when I started our first fancy color website back in the late 90s. I figured a color diamond has a colorful image, and it is something easy for people to associate with. I honestly wasn't thinking as advanced as incredible visuals made from my telephone through to audio clips that are filmed live, but the idea of using the Internet to reach the world was the direction I was heading.
If you ask me, it was a heavenly plan that started 45 years ago. The movies that I worked on never made me a millionaire. But, that knowledge and experience is today suddenly becoming more relevant than ever. Being a movie director is once again is helping me contribute to build my company's brand.