Donald Trump Jewelry Up for Sale
The name Trump is mentioned quite often, especially of late, and in regards to many different topics. Whether you consider him a respectable politician or a crude entertainer, he definitely managed to make quite a name for himself over the last year. Now there is yet another subject that involves the famous Trump name and that is the upcoming auction of various pieces of jewelry that include an engagement ring once owned by Donald Trump and his ex-wife, Marla Maples.
The Ring
Created by Harry Winston himself, the 7.45-carat emerald-cut colorless diamond ring was given to Marla Maples in 1991 by Donald Trump. After the couple divorced in 1999, Maples decided to auction off the ring through Joseph DuMouchelle and donate a percentage of the $110,000 2000 sale price to charity. Now the symbolic ring is being offered once again, alongside additional estate pieces from the likes of Cartier, David Webb, Verdura, and Tiffany & Co.
The Price Estimate
Given the fact that the one and only Donald Trump gave this exquisite piece of jewelry to Marla Maples and that it was worn by the famous ex-wife of Donald Trump, this ring will most likely sell for at least $300,000. Another element that adds value is that it is a Harry Winston piece, designed and made by Winston himself.
Just like everything Trump-related, it is very probable that we will be hearing surprising news once this very large and beautiful ring sells. According to the New York Post, it wasn't all that long ago that Charlie Sheen and a few others who had received diamond cufflinks as a gift from Trump found out they were fake goods. If Trump's recent history has any indication of how this sale will go, we are in for a roller coaster of unexpected turn of events.
**UPDATE** Trump's Diamond Engagement ring went up for auction last night on Wednesday June 29th, 2016 and fetched a magnificent $300,000!
Take a look at the diamond engagement rings you can find at Leibish.
Related Diamond Articles
Who Bought the World's Largest Pink Diamond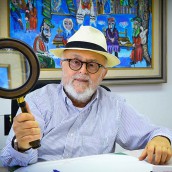 Under Investigation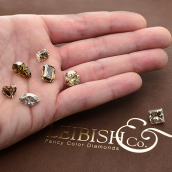 How Diamonds Are Priced