Gold Medalist Meryl Davis Engaged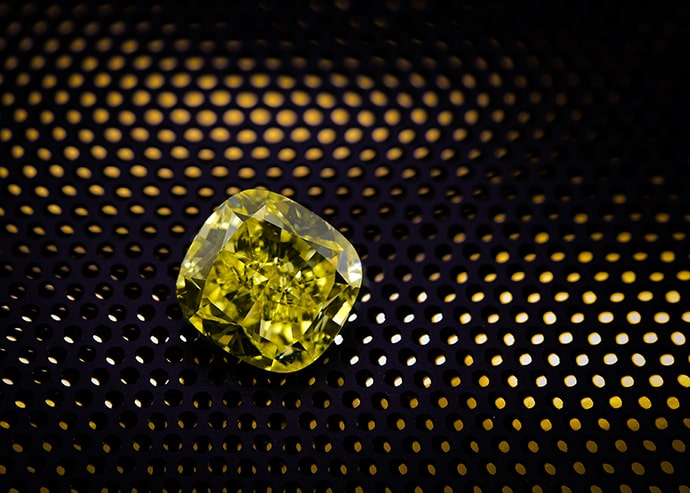 The elegance of a cushion shaped yellow diamond
When it comes to celebrities' lives, we are accustomed to knowing about every little detail as the press releases it. Whether it is an actor, a model, a singer, or a politician, the public seems to be notified about everything from fashion choices to life decisions. However, there are some A-list celebrities that have somehow managed to stay off the grid. Usually this is deliberate, and is the result of a great deal of effort to keep their private life private. Olympic gold medalist Meryl Davis is a perfect example of someone who despite her many accomplishments has managed to keep her personal life to herself. Even when she started to date Fedor Andreev in 2010, very little was leaked to the media. That is until now. What has changed? Well, the couple has taken its relationship to the next level by getting engaged and they are ready to share their excitement and joy with the world. And, what better way to that than with an engagement ring that promotes a phenomenal yellow diamond!
Check out our collection of yellow diamond engagement rings.
How it All Began
Fedor Andreev, a former figure skater and five years Meryl's senior, moved about in the same social circle as Meryl, but given the age difference only became involved in the gold medalist's life when she entered her twenties. The two began to date around 2010, keeping their relationship under the radar for years until it became clear that it was the real deal.
The Proposal
Meryl and Fedor like nothing more than the beauties of nature the world has to offer, which is why Fedor seized the opportunity during a beautiful San Francisco hike to pop the question. While hiking by Stinson Beach, Meryl stopped to admire the water. When she turned around she saw Fedor kneeling before her. The two got so caught up in the moment and all the emotions that ensued that they entirely forgot what was said to one another. Nevertheless, Meryl says it will be a moment she will cherish for the rest of her life.
The Ring
In addition to being a big fan of privacy, Meryl is also an advocate for all things sentimental. Her proposal was simple but meaningful as can be and she hopes that their upcoming nuptials, which will take place in another two year or so, will be similar. It's all about having an intimate affair with her closest family and friends over the course of a few days. Making memories with the most important people in her life is all she cares about. So, in true Meryl fashion, her engagement ring boasts a lovely yellow diamond, which was inspired by an enchanting piece of yellow diamond jewelry she came across in a jewelry store in Santorini while vacationing in Greece with Fedor. The unusual ring, which is a replica of the original ring Meryl fell in love with, boasts an elongated cushion-shaped yellow diamond set in rose gold and surrounded with a halo of colorless diamonds. In addition, Fedor put his own little touch on the ring by adding little hearts in the rose gold on each side of the diamond. The ring is not only objectively stunning but also extremely meaningful to Meryl.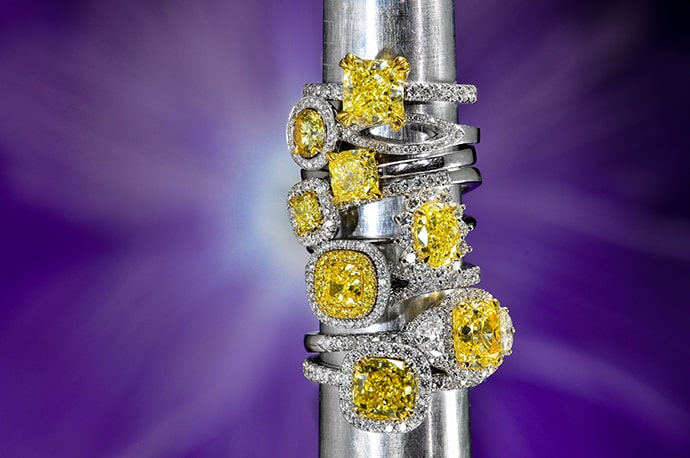 A mix of yellow diamond rings
Being in the public eye for something other than her professional achievements and her appearance on "Dancing with the Stars" is something that is a bit new to Meryl. She is overwhelmed by the amount of love and attention she has been receiving over social media and is very appreciative that she has so many loyal and supportive fans. Having said that, Meryl plans to return to her private lifestyle once things have calmed down. Sharing this milestone with the world was important to her, but so is maintaining the normal and discreet life that has brought her to where she is today.