Aside from diamond rings, diamond earrings are probably the most popular jewelry piece containing diamonds. Perhaps this is because earrings are worn on one's face, and are easily detected by anyone looking at you or talking to you. Earrings are also items that can be extremely small, or incredibly big depending on one's taste and budget.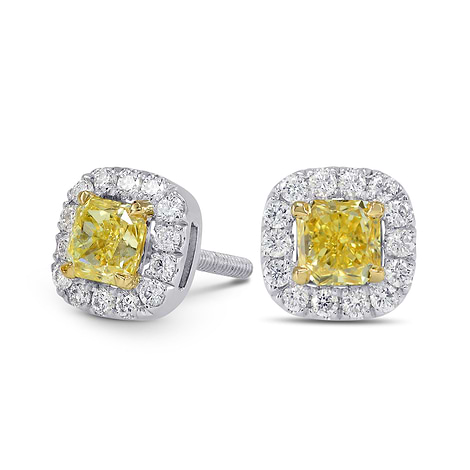 Fancy Intense Yellow Cushion Diamond Halo Earrings, SKU 150292 (0.9Ct TW)
Though this is true for almost every jewelry piece, even bracelets and necklaces, diamond earrings can consist of just two tiny studs, allowing those with the lowest of budgets to afford these lavish adornments. Naturally, many individuals have an assortment of questions in regards to diamonds earrings. To help you make a little more sense of it all we have come up with some of the most frequently asked questions about diamonds earrings.
1. How big do diamond earrings need to be?
Diamond earring sizes depend on one's budget, taste, and stature. They do not "need" to be any size; just the right size for you. Even if your budget is quite large, big earrings may not be the way to go if you are a petite person. One may prefer extraordinary diamond and gemstone earrings, or elegant studs. It really all depends on the taste, and keeping in mind the size of the earlobes. If they are really petite, large stones can potentially be a little uncomfortable on the earlobe and may hang off quite heavily.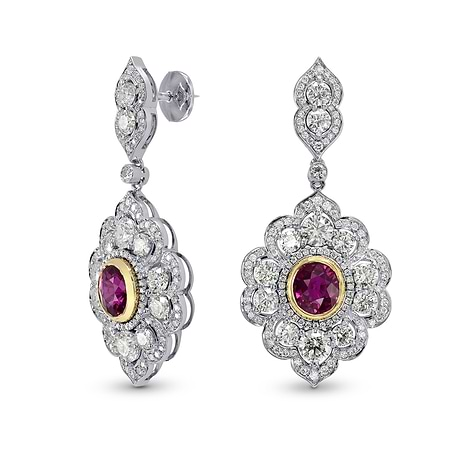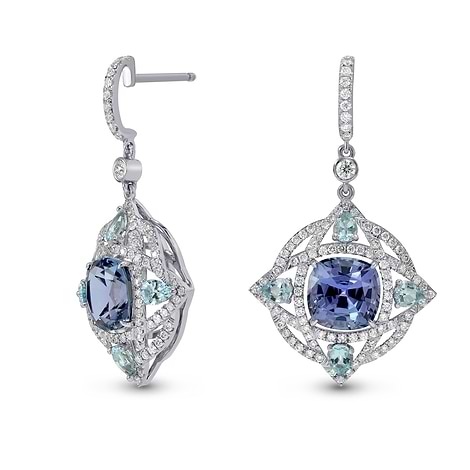 If luxury is a concern, there is absolutely nothing to worry about. You can always get a higher quality or, even better, move up to some of the natural fancy color diamonds earrings.
2. Will earrings with big diamonds be too heavy for my ears?
This is another question that is rather individual. Some people have very sensitive ears while others do not. Some have an earring hole positioned very low on the earlobe making even light earrings hang. Heavy earrings would only make matters worse. If you are an avid earring wearer you should know how much weight your ears can handle. In cases where you are indeed sensitive to heavy weight, you should steer away from larger earrings styles, even if you can afford it and have been eyeing them for a while. Consider an elegant pair of studs, perhaps in a really unique color.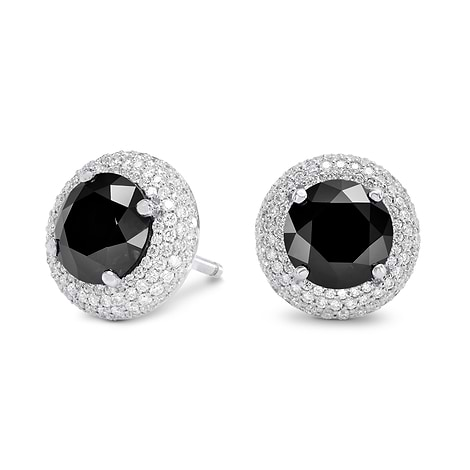 100% Natural Fancy Black Diamond Earrings from Leibish
Large earrings can be made lighter if fewer stones are involved and the metal is thinner and daintier.
3. What are some of the most popular diamond earring styles?
The most classic diamond earrings of all times are the diamond stud earrings. They have been worn by young and old for years and are always a hit. They can be worn from day to night and always look spectacular. You can always switch this classic look up a bit by having them set in a different metal such as rose or yellow gold, or using a color diamond instead of a colorless diamond. Another idea is to get halo diamond studs for a more modern and chic look. Chandelier earrings are of course extremely popular and complete showstoppers, but unless they include very few and very small diamonds, they can cost quite the pretty penny.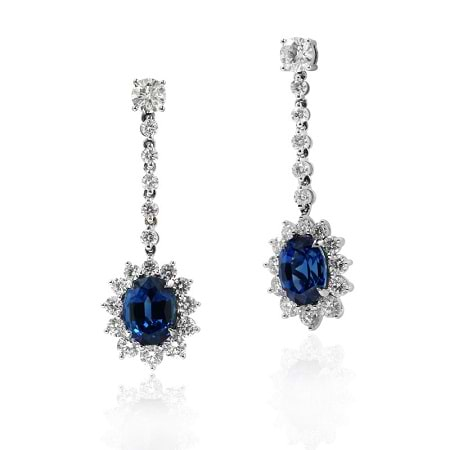 4. How can I include color in my diamond earrings?
Color diamonds have become extremely popular over the years, both among celebrities and us ordinary folk. These unique stones exude a rare beauty that is not seen in any other gemstone. Pink diamond studs, yellow diamonds stud, or drop earrings combining several colors are great ways to show off these special stones. Gemstones are an excellent alternative to diamonds, as they enable you to find relatively large sizes in the most vivid colors, while keeping the price more affordable. Another way to introduce color to your earrings is by using a colored metal such as rose or yellow gold.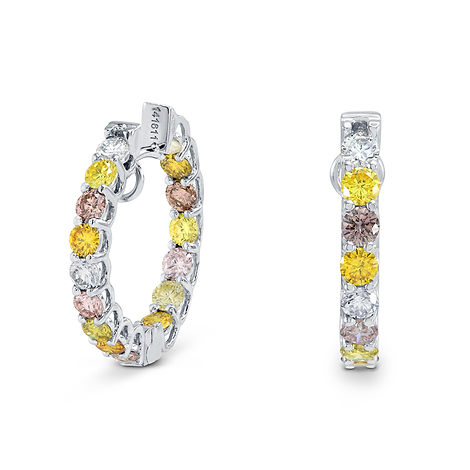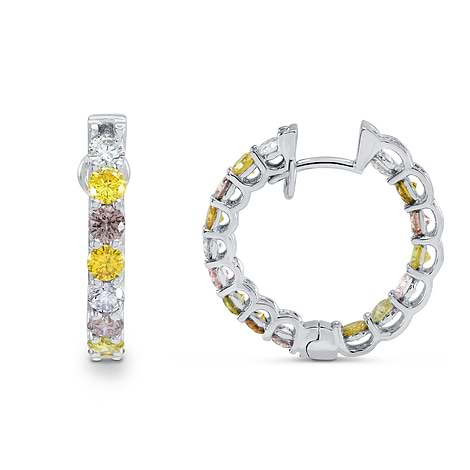 5. What metals are generally used for diamond earrings?
Like most other jewelry pieces, diamond earrings are usually set in white gold, yellow gold, rose gold or platinum. Though platinum is a terrific choice, it can be costly. Since earrings do not have the downside of constantly being rubbed like rings, causing them to need re-polishing every so often, a platinum setting is unnecessary. White gold can most definitely suffice, and at a lower cost.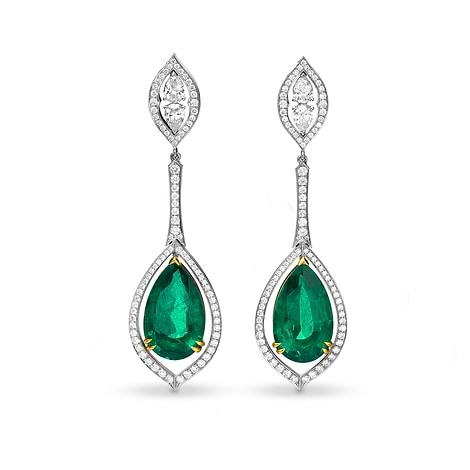 Extremely elegant pear shaped emeralds & diamond drop earrings
It almost seems as though no jewelry collection is complete without a pair of diamonds earrings. Perhaps this is true, but that pair will be different for every woman out there. Thankfully there are so many styles and designs to choose from that everyone can find the pair of diamond earrings that is most suitable for them.