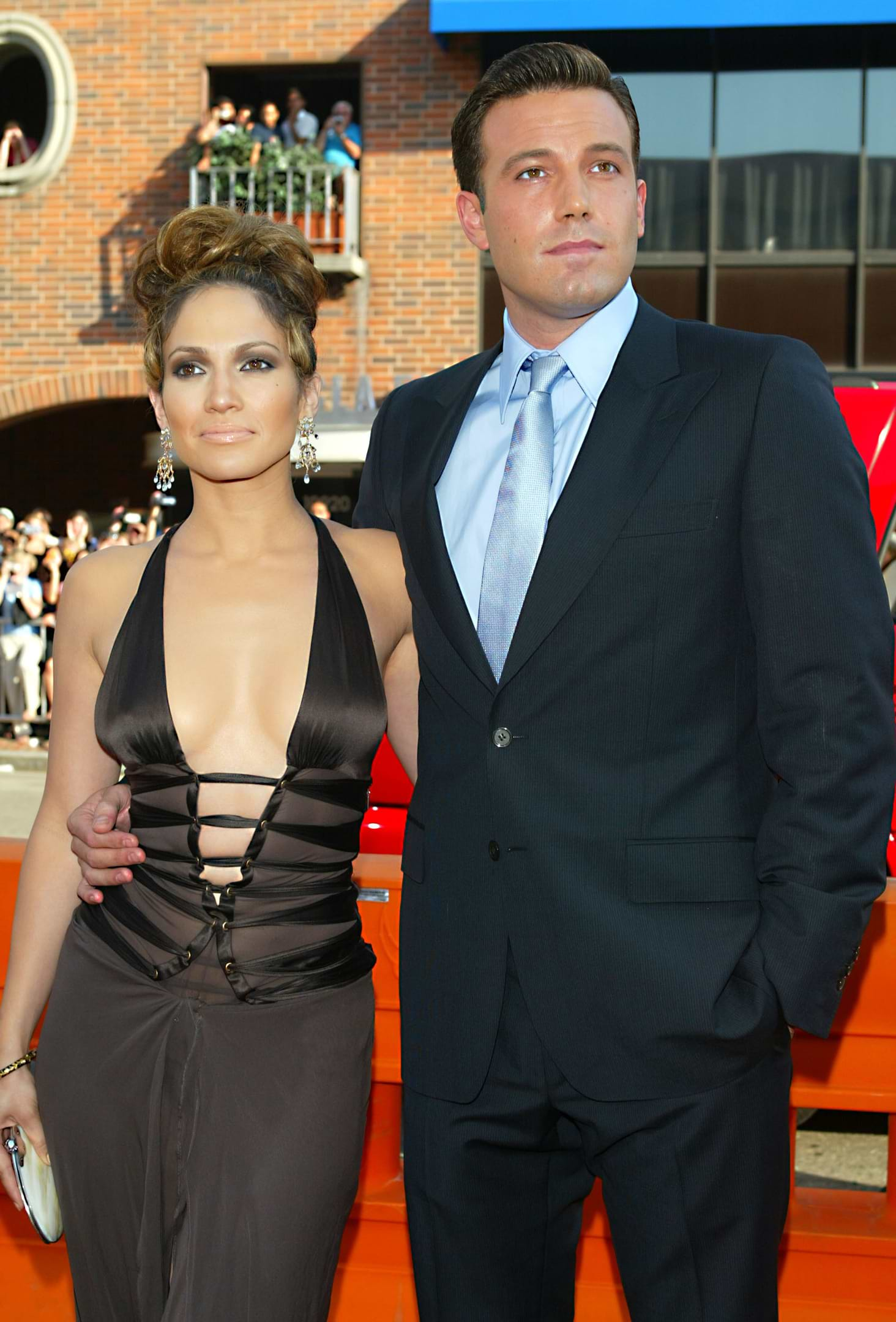 Jennifer Lopez and Ben Affleck
What a difference a few decades can make. Back in 2002, mega-stars Jennifer Lopez and Ben Affleck, who were dubbed "Bennifer" by pop culture thrilled fans around the world when they announced their high profile engagement. But there was something else buzzing during their first try at being a couple. The Ring. Details quickly emerged about her 6.1-carat radiant-cut fancy intense pink diamond with white trapezoid side diamonds set in platinum and 18K pink gold by jeweler to the stars Harry Winston. This ring was memorable for several reasons, not the least of which was the romantic story of two of Hollywood's most beloved icons.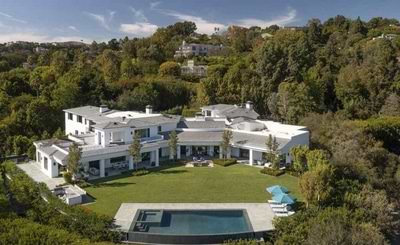 The Couple's 55 Million Dollar Property
Who Knew about Pinkies?
But. It was pink! Few people actually knew about pink diamonds in those days, let alone one as massive as that stone. Fewer still understood that the diamond was completely natural. Today with public awareness surrounding fancy color diamonds thanks to high profile diamond ­­­auctions, consumers do indeed understand that these ultra-feminine pink diamonds are one of our earth's rarest natural wonders. Pink diamonds of any size are considered to be precious treasures owned by a few connoisseurs who know their place in diamond history.
Over 90% of the world's supply of pink (and red!) diamonds have historically hailed from Western Australia's famed Argyle mines. Sadly, their rarity became even more scarce if you can imagine. By the end of 2020, this celebrated mine closed its doors forever. And without a similar source anywhere in the world to produce the delicately hued diamonds, collectors must now turn to those dealers with the foresight to scoop up the last-of-the-last of these remarkable gemstones.
Back to Bennifer. Ben Affleck and Jennifer Lopez's love story could not survive the media-crazed intrusion in those early years. Just days before their wedding was to be held, they called the whole thing off and went their separate ways.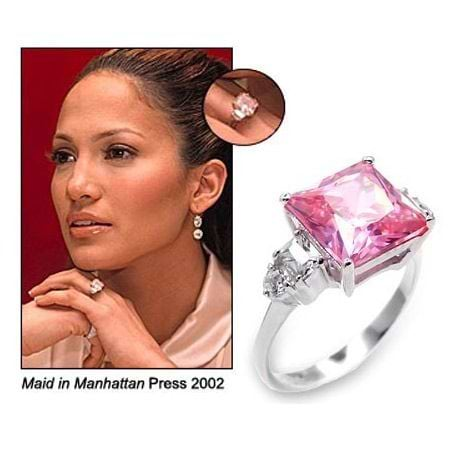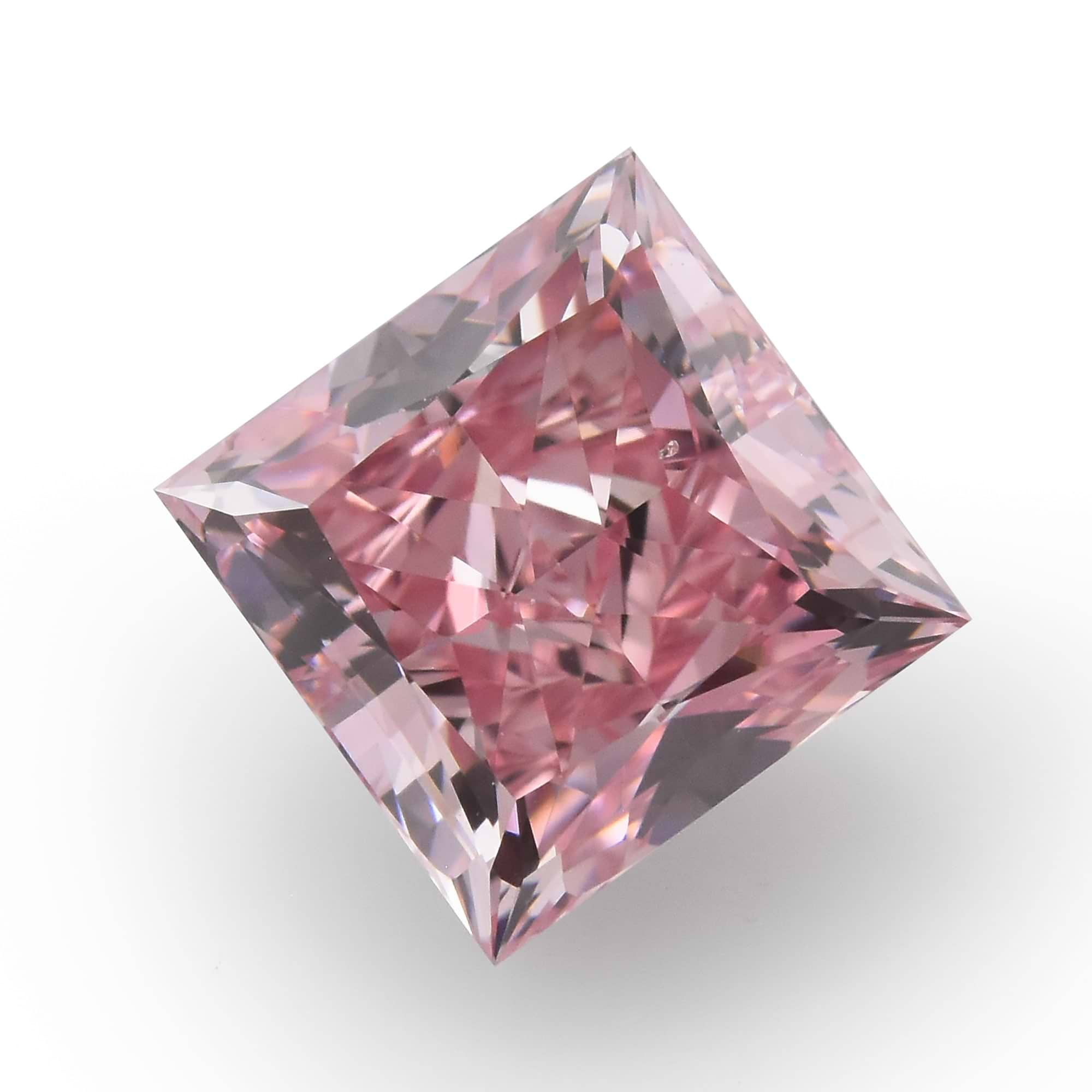 Leibish 1.45 Carat, Fancy Intense Pink Diamond
The Pressure to Top This!
Fast forward to 2022. The decades in between for the couple were packed with a lot of living, some marriages, and more romances, plus children. But recently having reconnected, they discovered that their love for each other sustained all that living. Affleck sealed the deal with a new engagement ring. But we're sure he had to ask himself, "how can I top that first pink diamond?"
He certainly one-upped his game of decades ago in a spectacular way. This time he proposed with a rare green diamond. Natural green diamonds are even more rare some say than pink diamonds. And of course, the larger, the more exclusive they are. Natural green diamonds come straight from the earth bearing an alluring tint. And like any miracle of nature, each green diamond can be slightly different in its tint, and any secondary hues.
Green diamonds are so rare that most people are still reeling, trying to get a grasp on the rare green diamond Jennifer now flaunts.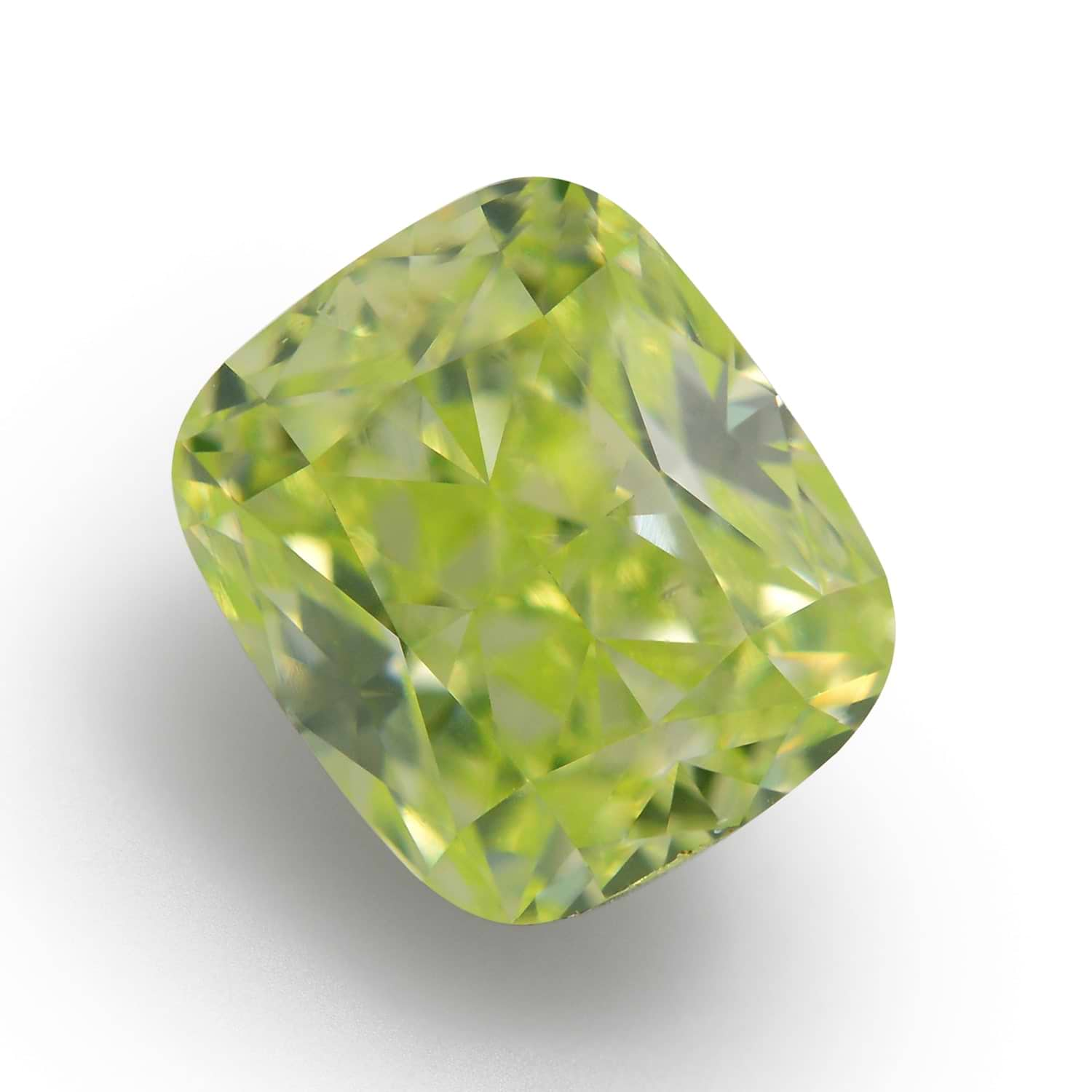 Leibish 1.52 Carat, Fancy Intense Yellow Green Diamond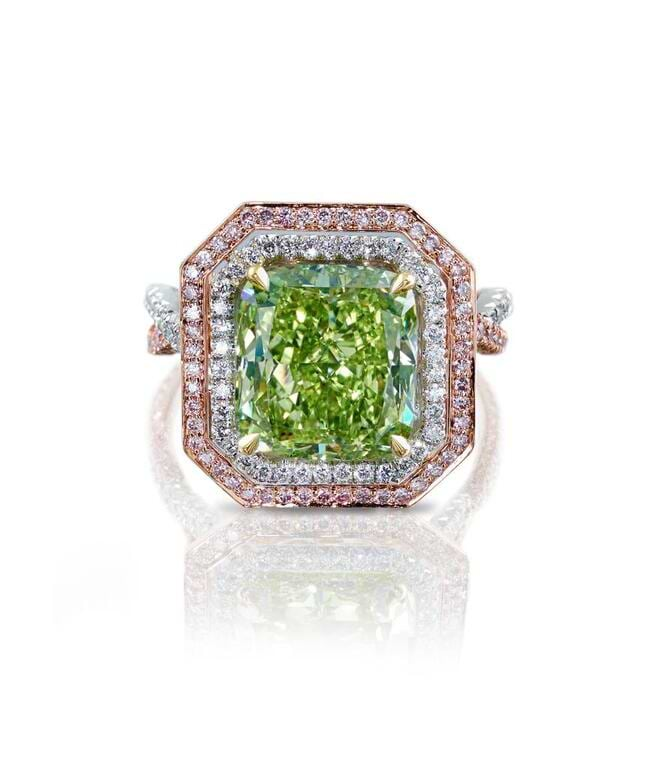 Leibish Cushion Double Halo Diamond Ring
The Inside Scoop
Here's a bit of insider's information that you may not know. All fancy color diamonds have something that causes their unique hues, and it's different with each color. In the case of green diamonds, the cause of color is natural radiation that occurred underground at the site where the diamond was forming. It imparts an unexpected color, much to the delight of serious diamond collectors.
Let's look at the Bennifer engagement ring that debuted this weekend. In a similar setting to Lopez' first pink diamond engagement, this ring also has a gorgeous platinum mounting (with gold prongs securing the green stone) boasting two white trapezoid side diamonds. It appears to be an 8.5 carat modified cushion cut stone purchased in Beverly Hills.
Jennifer Lopez and Ben Affleck single handedly introduced unusual color diamonds to their admiring public. First at the dawn of the 21st century when she waved to fans with her extraordinary pink diamond. Now two decades later, sporting another rarity, she shows the world how an enduring love can survive decades of life in between. Her rare green diamond ring not only thrills fans but has brought green diamonds to the attention of collectors everywhere.
Congratulations to the happy couple, and to diamond lovers everywhere who have found their own pink or green diamond to treasure. ▼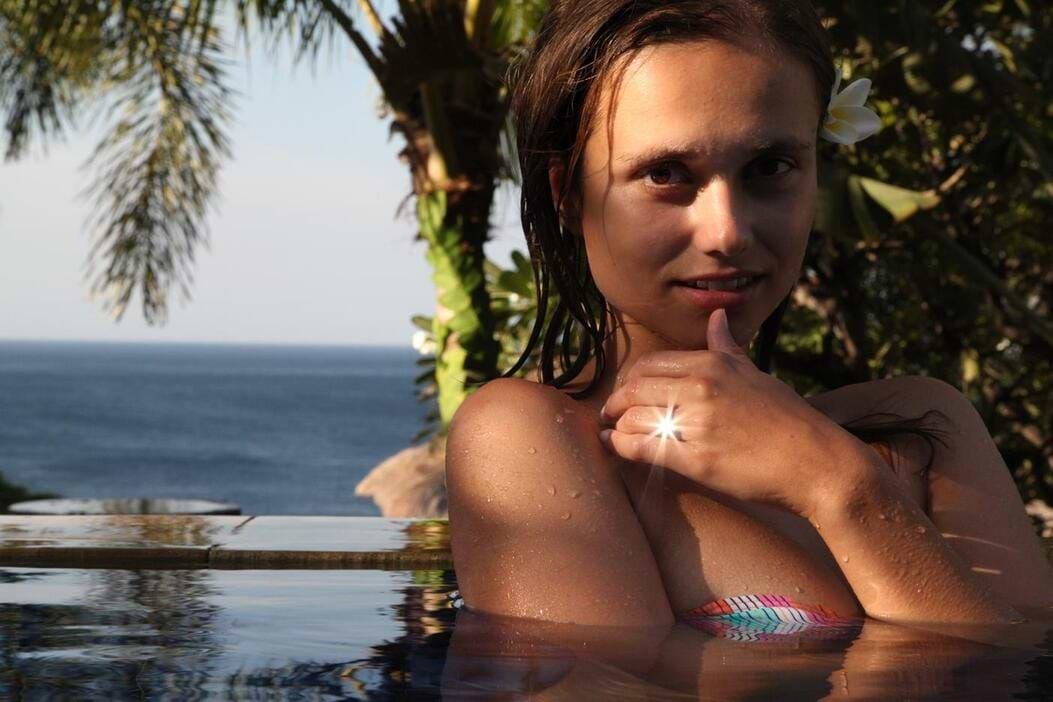 Leibish Light Green Diamond Engagement Ring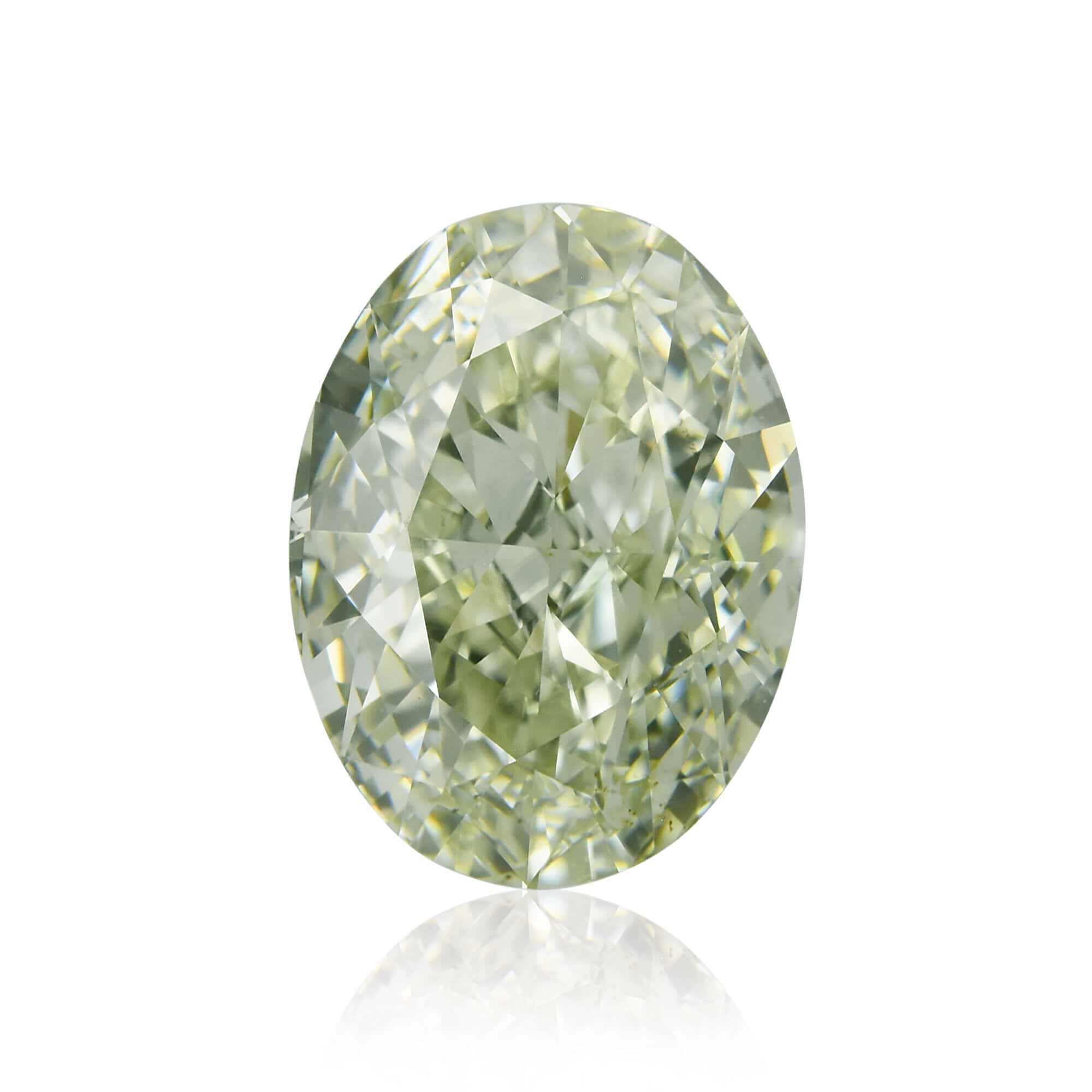 Leibish 3.01 Carat, Fancy Yellowish Green Diamond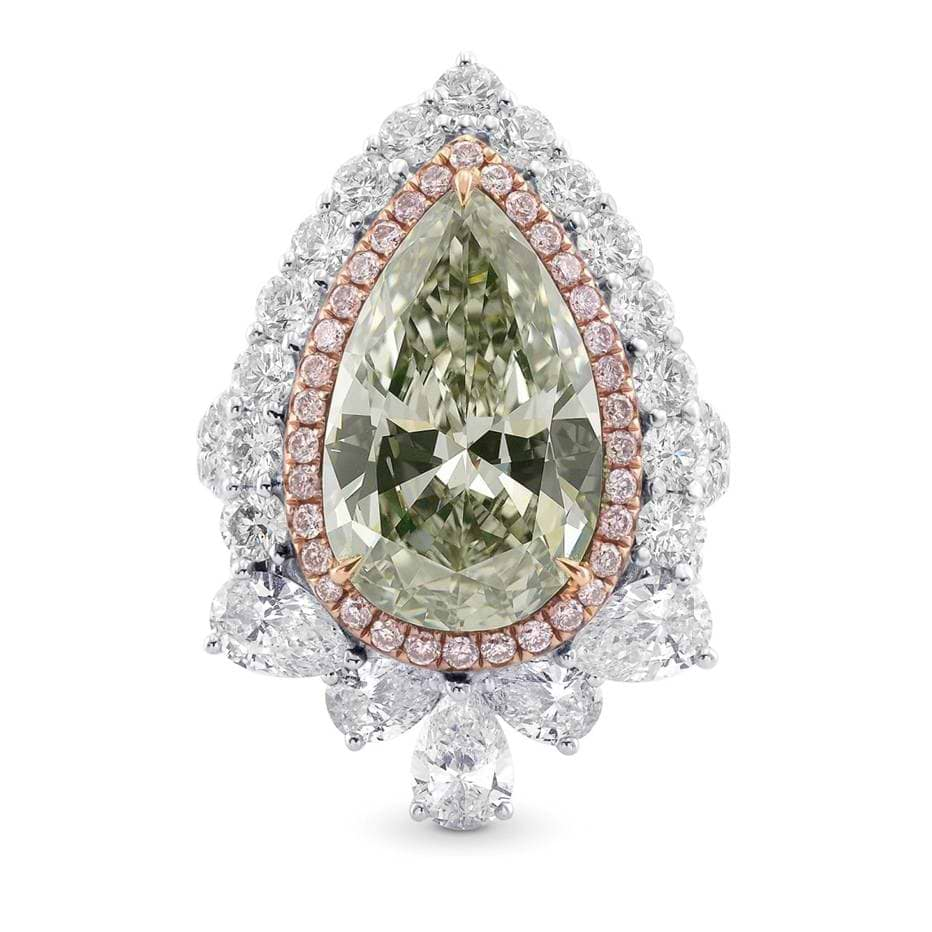 Leibish 4.41 Carat Charmelon Green Diamond Ring