Water heats up slowly but when it reaches 100⁰ C it turns into steam.
The steam itself harbors powerful energy - it can drive turbines, locomotives and even create electricity to drive people and whatever they desire.
We're discovering It's a similar process with trade embargoes - it starts first with a slightly warm wind. But then it can turn into a steamy hurricane. Diamonds and jewelry are really marginal items impacted by the recent Russian Embargo. Yet here we have a ban imposed by the United States on Russian companies selling their products in the USA and EU.
The Ban Enacted
US President Biden announced that the US is enforcing an embargo on Russian gas and oil exports. According to trade publication JCK online, March 11, 2022, "President Biden issued an executive order banning imports of a wide range of Russian products, including what it called "non-industrial diamonds." The measure is the latest step United States has taken in response to the country's invasion of Ukraine." This was expected, and "now it's here," remarked Tiffany Stevens, president, and CEO of the Jewelers Vigilance Committee. She explained that people have stopped dealing directly with Russia, but the mandate strengthened the resolve.
That action is I would call "the hot water turning into steam" and will propel events forward with a powerful energy. After 70 years of Communist rule, Ukraine is not willing to return to its former slavery. Rather, they are proving to be willing to die fighting against the Russian Invasion.
Until recently, it was still legal to buy Russian gems and also to deal with Alrosa. The current mandate expresses the most all-encompassing language. It specifically prevents US citizens "from engaging in the exportation, re-exportation, sale, or supply, directly or indirectly, from the United States, of luxury goods to Russia," claims the JCK report. In a broad sweep, the embargo singled out the entire luxury sector, including luxury vehicles high-end timepieces, designer apparel, status brand alcohol products, jewelry, and other consumer goods regularly purchased by the Russian elite.
Russia is the world's largest diamond producer by volume and the second-largest producer by value. Russia exports a $1BN worth of oil and gas daily. That is a mammoth business, and especially if it comes full stop, it hurts their country. But what are Russian diamonds in comparison?
The Big Players
Alrosa Company, the group of Russian diamond mining and exploration companies, have an annual revenue of $4.2BN – a minuscule business in contrast to the Russian oil industry with its $1BN daily income. Yet the visibility of the diamond sector is much higher than that of the oil industry.
Now, hundreds of companies have joined the ban against Russian diamonds which is bad news for Alrosa. The Russian State owns 33 % of Alrosa. Its CEO, Mr. Sergey Ivanov Jr., is the son of the former head of the Kremlin administration, and Putin's right-hand man who was already sanctioned by the US.
Alrosa is currently the world's largest diamond mining group, producing 29% of all rough diamonds mined globally. India is the largest diamond polisher in the world, producing over 80% of all cut diamonds in the market.
Rough diamonds were already in short supply even before the Ukrainian War, and if they cannot buy Russian rough, the cutting centers will feel the heat. There simply won't be enough rough in the pipeline to satisfy the increased demand and feed its workers.
At present, the ban applies to diamonds polished in Russia. But the rough sold to India apparently is not included as yet, so those are not considered Russian diamonds. We assume that will be changed shortly for a total embargo.
Diamonds by the Numbers
According to global management consultant Bain & Company, in 2020 rough diamond mining had declined, delivering 20% less rough into the marketplace. By 2021 however, there was a slight rebound in the rough supply, reaching 116MM carats. But was offset by the world's largest diamond mine closure at Argyle in Western Australia.
Alrosa's 2021 annual report revealed they had mined 32.4MM carats and sold 33.5MM carats totaling a revenue of $4.4BN. So Alrosa's position had become stronger until the war started. But with the invasion of Ukraine, the music stopped. And just like a huge ship cannot stop in a second, it will take a few weeks until the full effects of the embargo are felt.
Even with the sanction, it's obvious that many parties will try to get around the ban by buying Russian rough from indirect sources. Still, Alrosa and the market will suffer. The miner will feel the shortage of cash, and the market will feel the missing rough from Russia's pipeline.
Just like oil prices and nickel prices have skyrocketed with a shortened supply, polished diamond prices will go up dramatically too. Current 10-15% price increases are just an appetizer of things to come. And we are not yet back to the price levels seen 10 years ago.
How will the jewelry market react to these disruptions? In my opinion gemstone sales will increase. Currently, gemstones bring in only 9% of the total jewelry store's revenue. The ban will take a bite out of the diamond market. In our own internet sales, we have already seen a substantial uptick in sapphire, ruby, and emerald sales.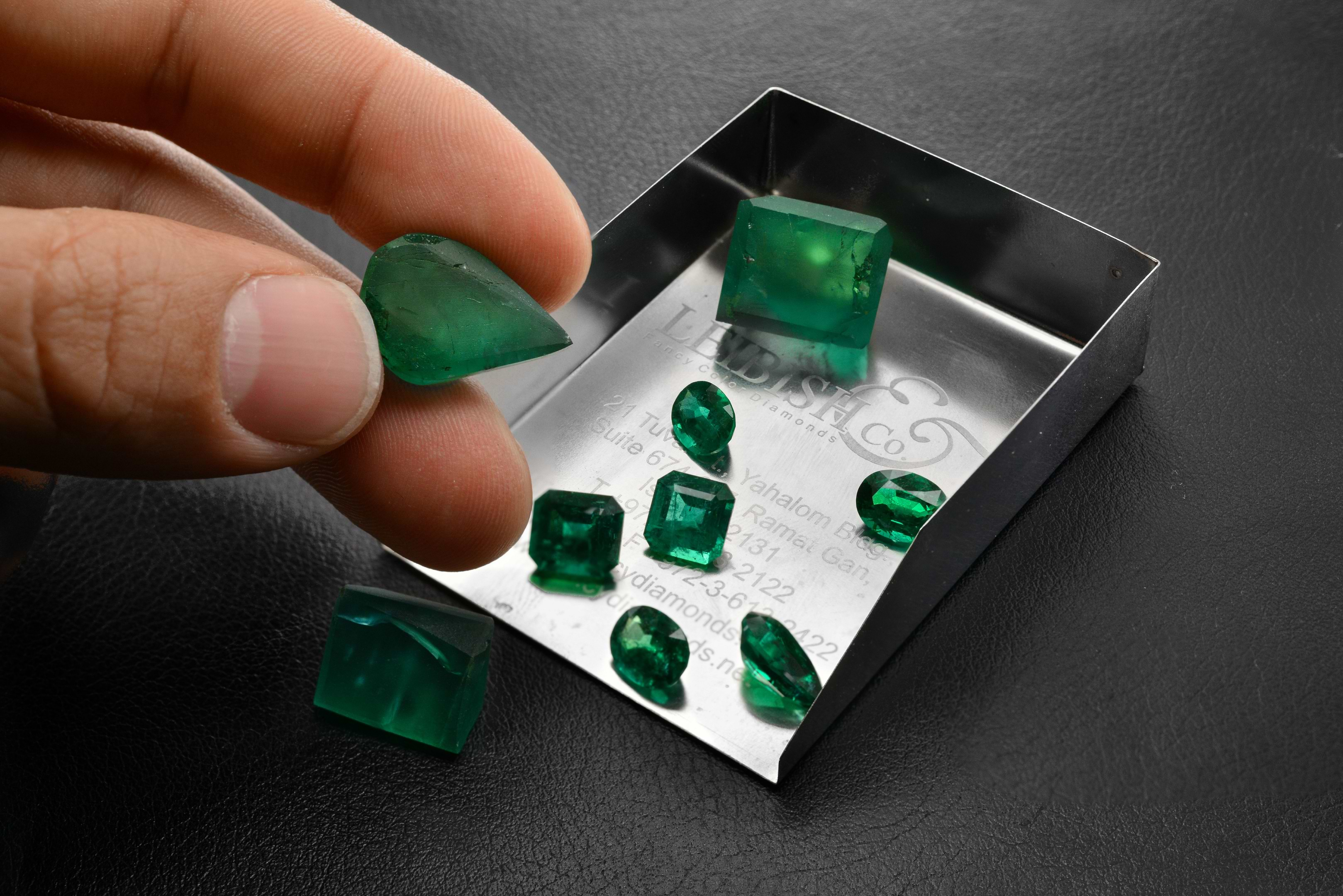 Call for Color
As LEIBISH is a leading supplier of Argyle pink diamonds, I foresee rubies playing an enhanced role in jewelry sales. Consumers who love color will go for them. It's difficult to predict the outcome of the war over the pay grade, but I can tell you what Ernest Hemingway said in one of his fabulous short stories, "The winner goes out empty-handed."
Warren Buffet once wrote a now famous caution, "Don't bet against America." The water in the US warms up slowly but the eventual steam gets very hot and strong, leaving some to get badly burned.
I am not political commentator, nor do I try to be one. I am just walking around with my eyes open in this world for some years now. No one can suppress a nation who is willing to die for its freedom. Look at Hungary in 1956 or Prague, or even Vietnam. Let's hope the war will end soon and the sun will shine again showing the beauty of the world in all its shades.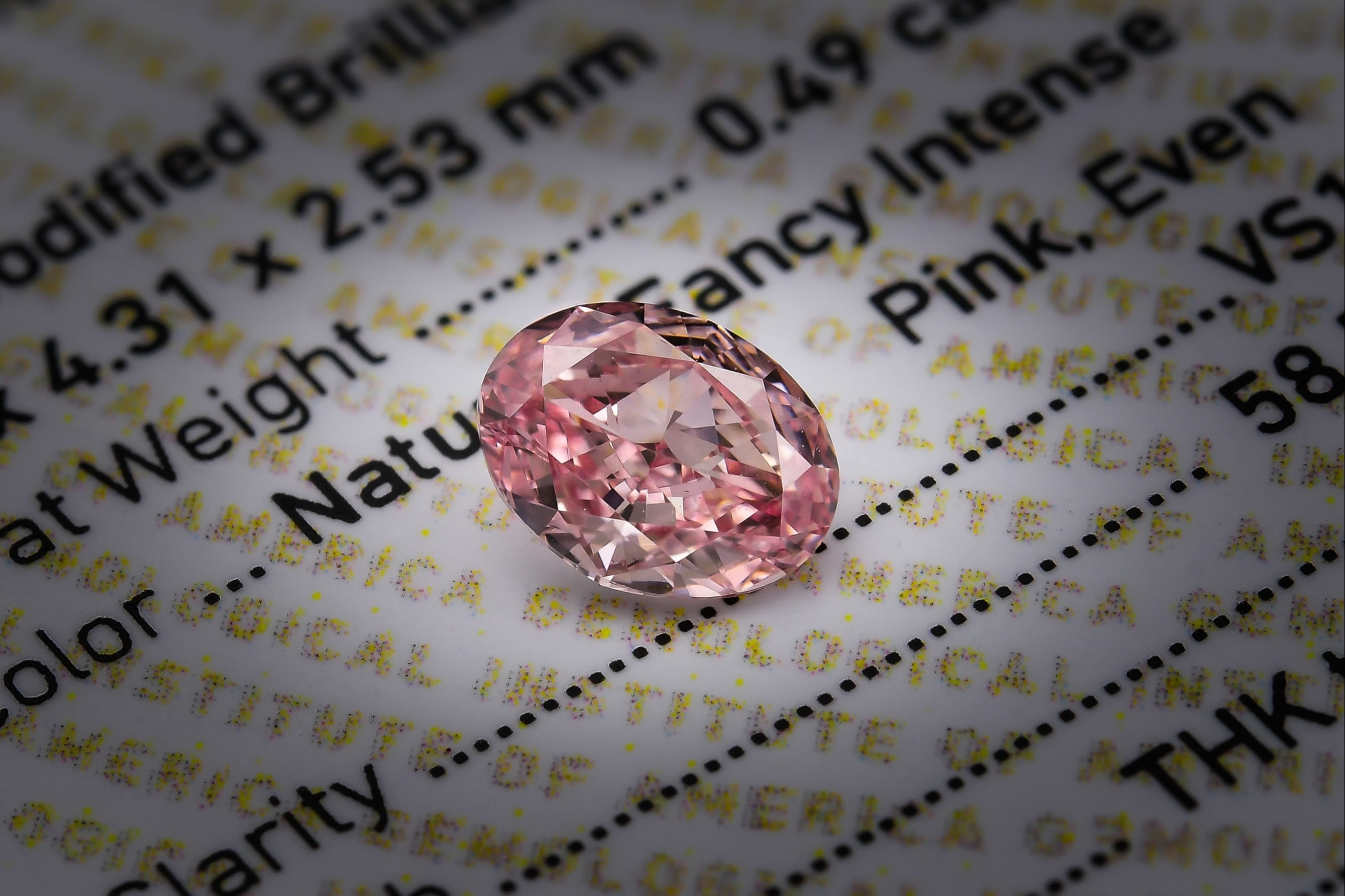 We are the world of color- and have all the colors that any heart may desire.