10 Ways to Say 'I Love You' and Be the Royally Best Valentine
This Valentine's Day, rekindle your love for diamonds with a beautiful fancy color diamond pendant from the brand new '10 Ways to Say 'I Love You'" diamond pendant collection from LEIBISH There is no better way to make your spouse feel like royalty than to give her beautiful jewelry – unless, of course, you bestow her with a royal title! Whoever said money can't buy everything has definitely never tried to buy THIS!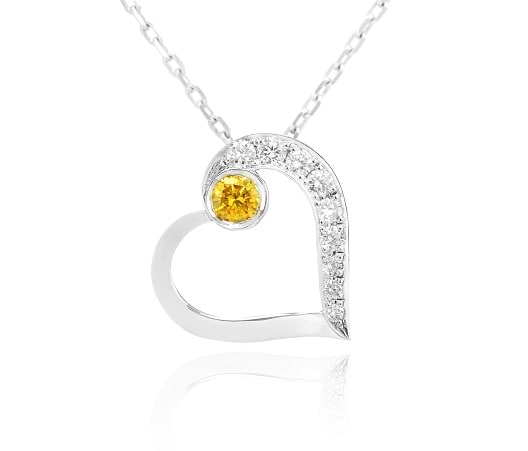 10 Ways to Say 'I Love You' Pendant
Ramat Gan, Israel – January 16, 2014 - LEIBISH, the premiere online retailer of natural fancy diamonds and fancy diamond jewelry, is dressing up your Valentine's Day this year! As the most trusted diamond retailer on the web, LEIBISH has been selling beautiful diamond jewelry for over 33 years to thousands of thrilled customers. This year, make her Valentine's Day a truly royal experience by giving her the royal treatment, complete with the title of Duchess, Baroness, or Lady!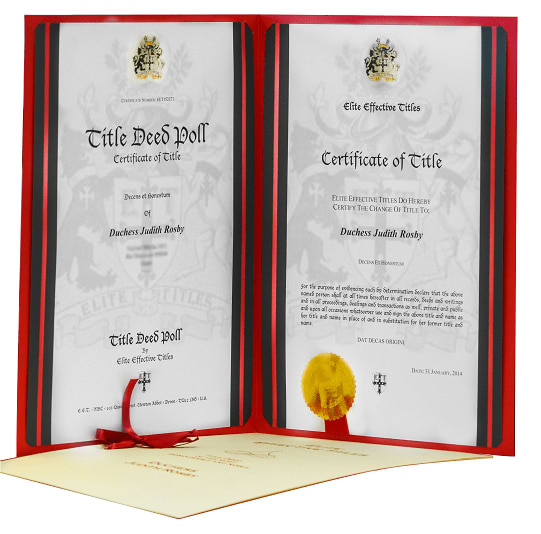 Official Certification for Royal Title
LEIBISH wanted to completely transform Valentine's Day this year for millions of deserving women, and took to the streets of New York City to find out how to make this day easier on men and better for their ladies. We asked men of all ages and income levels how as a jewelry company we could help them make this Valentine's Day the best one yet. We got some great feedback, but one comment that struck a chord was the need to make the evening truly memorable. We understand that women want a magical experience on Valentine's Day and we want to help them get one! Well, it is pretty much every woman's dream from a young age to be a princess, even if just for one night. In honor of every woman's dreamed-about magical evening, LEIBISH released the "10 Ways to Say 'I Love You'" Valentine's Day Colored Diamond Pendant complete with the royal title certification of her choice! While you cannot buy the title of Queen or Princess, you can most certainly be a Duchess, Baroness, Countess, Viscountess, or Lady, and LEIBISH will endow you with the honor! The pendant is a 0.07 ct Fancy Vivid Yellow diamond joined by 9 collection color VS 0.11 ct diamonds set in a heart shaped pendant and mounted in 18K white gold.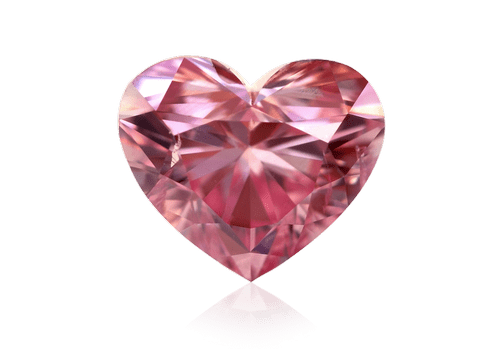 This Valentine's Day, LEIBISH has been thinking outside the jewelry box with the "10 Ways to Say 'I Love You'" Collection! The magic of the evening will be unforgettable when you give the woman you love one of these fancy colored diamond Heart pendants while calling her Lady! All titles are permanent, and can be added to your email, resume, credit card, and more! Imagine making restaurant reservations for Sir John Smith – the VIP treatment is yours for the taking for the rest of your life! If you had a different gift in mind for your royal counterpart, LEIBISH is also offering 15% off of all Heart shaped diamonds and jewelry.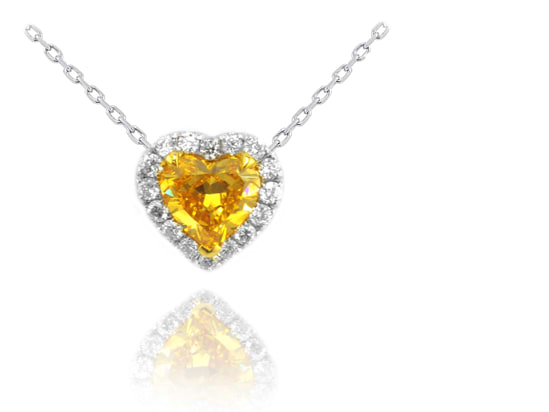 Make this the best Valentine's Day she has ever had with the glamour and excitement of a LEIBISH jewelry gift. Whether she is the world's biggest fan of this holiday, or prefers to keep it low key, every woman loves a romantic night for two and a beautiful symbol of your love for her! Whether she has taken your surname, kept her own, or you have yet to propose – we guarantee she will take this addition to her name in a heartbeat!
###
Founded in 1979, LEIBISH is the world's premier online resource for natural fancy colored diamonds. Based in Ramat Gan, Israel, and with customers around the globe, Leibish enjoys an unparalleled reputation for integrity and service. The Company offers a wide array of GIA-certified colored stones as well as a unique collection of multi-colored diamond jewelry designed in-house. The LEIBISH website features a comprehensive knowledge center for the Fancy Colored Diamond Industry, including informative articles and investment materials, and also offers a direct purchasing channel for global buyers. For more information, please visit www.leibish.com.
For all press inquiries, contact:
Benji Margolese - LEIBISH
1-855-LEIBISH (1-855-534-2474)
+972-3-5454118
benji@leibish.com