I was recently on a trip to India with my wife. We stayed at the beautiful Taj Exotica. I was sitting out on the patio one day, and when I looked up I saw someone waving a huge black flag from side to side. It took me a long time to figure out what the man is doing. First I thought the way he was waving his flag back and forth up on the roof, was a political protest. I didn't want to admit it to myself, but the local branch of Isis kept coming to mind.
I was concerned that at any moment he would draw a gun and shoot down in the direction of all the guests. According to my Army training, especially since I was unarmed and not in any shape to be the local hero, I was to sit down with my back to the wall and face the door.
Each day I would see the same man out there on the second floor doing the same thing, but just couldn't understand what was going on. I spoke to some of the other staff, and was told he had worked there for 12 years in the hotel and his job, from the very first day he started, was simply to chase the birds away.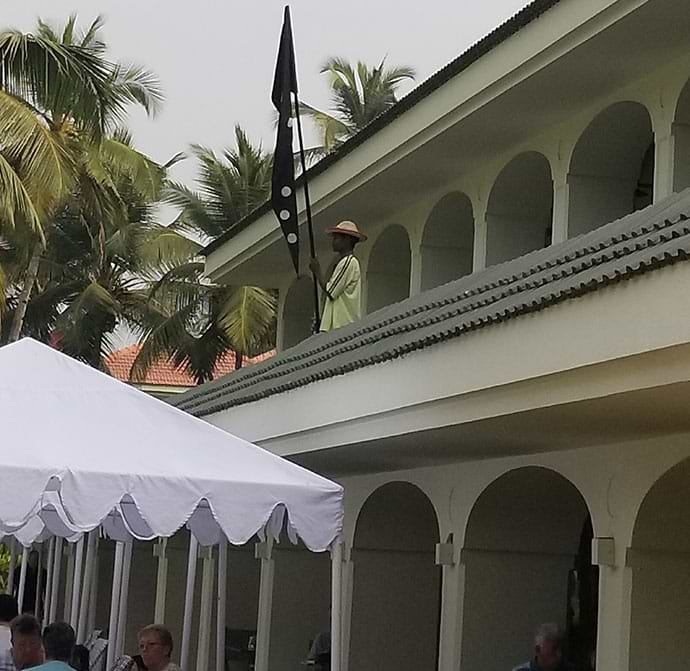 The bird chaser of the Taj Exotica
I was completely taken over by the Bird Chaser. One beautiful morning, while I was sitting outside eating my breakfast, I looked up and my friend wasn't there. Interestingly enough, there were 30 or even 40 big black birds flocking around, trying to catch some food from the lavish breakfast tables of the Taj Exotica in Goa.
Some days, when I am working on repetitious work, I feel just like the bird chaser. But I realize that every man has his place in the world. Some people move forward, while others chase the birds.
I have had many dreams over the years, and from time to time I succeed at fulfilling them. One of my biggest desires was about 20 years ago. I wanted to create an instrument where I could sell color diamonds from over my computer. I wanted to find a way to communicate with my client without running around the world with a million dollars worth of diamonds in my bag.
At that time it must have sounded insane! eCommerce had barely begun, and it was extremely primitive to show a pink diamond over the Internet. But slowly, after my children joined the business, we created a portal and a valuable brand. Today we work together as a team. My wife, all five of my children, and our dedicated staff. Over time, and with the help of everyone in my family, we built a strong, online virtual jewelry brand.
Just recently I noticed a client who got married in 1997. He originally bought his engagement ring by me. As his name popped up, I recognized him right away. Now his 20th Wedding anniversary is approaching and he came back again for a Leibish Design color diamond ring.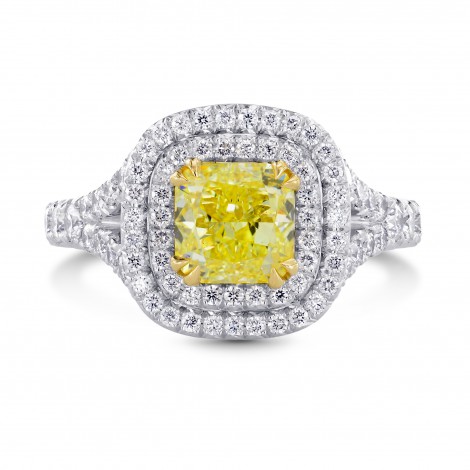 I had launched my first diamond website in 1997. To give the matter the right perspective, Google was still in a Paolo Alto basement. They held a one hundred thousand dollar check of seed money which no bank wanted to accept in order to open an account for them. To the banks, they seemed like a bunch of dreamers. What they didn't see was that dreams are the engine of the world.