I am a bad salesman. In fact, I am afraid my company might actually fire me one day. You see, I don't like to convince people to put their money into something I don't like myself. To be honest, I don't know how I managed to sell about 200 million dollars in my 35 years in the diamond world? When someone asks me if a fancy color diamond is a good investment, my favorite answer is only if you buy it with the intention to keep it forever. If you buy a pink diamond, a blue diamond, or a yellow diamond for 150,000 USD and you come back to me 12 months later hoping to make a profit, you will be disappointed. There are a number of issues to be considered: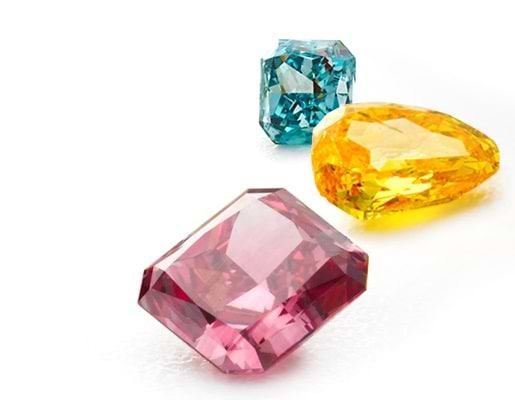 Where to Go

The first is vital: The gate you walk in with your money in your hand has to be the same place to walk out of when you decided to liquidate. That means before making a purchase, you have to do your research and select a strong, reliable, well established company with 100% positive reputation.

How long to Hold your Investment

The time frame one should hold a diamond purchased specifically for an investment is a minimum of 10 years. Therefore, it is important that you first consider the funds you want to invest. The money must be discretionary, meaning you don't need it to live off of and you won't have to turn around in a year for a quick liquidation sale.
Market Prices
Fancy color diamonds have significantly appreciated in price during the past 30 years. I would go as far to say it has been a tremendous growth! But, the expenses of buying and selling also drastically went up.

What to Invest in

Although color diamonds are a lot rarer than white ones, there is still a wide range of colors available. Therefore, you need to know what to buy and what to avoid. When your aim is purchase a diamond that will retain value forever, buy only the best stones within your budget. Regardless of the size, I would aim for an Argyle pink diamond or an internally flawless yellow diamond above 2 carats.

If you decide to make your purchase through us, speak with our team and have them recommend the best stones available for you to invest in.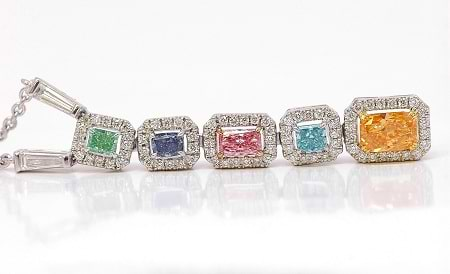 Multicolor diamond necklace

Sales and Bargains

Avoid crazy bargains and sales pitches, or promises that you will double your money. If something sounds too good to be true, meaning an absolute steal, it usually turns out to be a bad deal. In the beginning of my career, I saw a great slogan in Manchester by Stone Brothers: The sweet smell of a bargain fades fast, but the taste of bad quality will remain long.

The Company

What is a sign of a good company to buy from? The truth is, there are a number of honest and great companies around to buy fancy color diamonds or precious stones. However, there are two things which are important when selecting the right vendor.
Ensure they offer some sort of a 'not satisfied - money back guarantee.' No stories, no exchanges for something else. You must have the cards in your hand. If for whatever reason you are not happy, you should have the ability to return your stone and get all your money back for at least a certain amount of time.


A great diamond doesn't need to be kept in a dark safe, where no one can enjoy it. One of the greatest advantages about diamond investments is the ability to enjoy your investment while you have it. While it is in your possessions, there is no reason one can't wear their investment on their finger with it set in a lovely ring.
Beautiful diamond ring with a true investment stone
Your fancy color stone will never lose its color or its luster. It will radiate a fresh unchanged strength, and although you may age, your diamond will stay young forever.