Mother's day is coming up and many husbands, sons, and daughters are running around trying to find the perfect gift. Even though they say it's the thought that counts, a beautiful piece of jewelry will surely be received with open arms. Depending on one's budget and the taste of that special mother, there is a wide range of options to choose from. You can go classic with simple diamonds or pearl studs, basic with a pair of silver or gold hoops, sentimental with a meaningful pendant necklace or charm bracelet, bold with a pair of statement earrings or a loud necklace, and if necessary, you can go thrifty and buy something on the cheaper side without compromising on its beauty. Here are some ideas for terrific Mother's Day gifts that will make your wife or mother feel as loved and appreciated as she should.
Go Classic:
Some things never change and diamond or pearl studs are some of those things. Every woman should have a pair of each in her jewelry box. So, if for some reason the mother you are shopping for does not, and would appreciate classic earrings then this should be your choice. You can spice things up a bit by choosing colored diamond studs such as pink diamond studs or yellow diamond studs, or if you are going with pearls, you can go with pearls studs set next to small diamond side stones. Stud earrings come in many sizes so the prices vary greatly.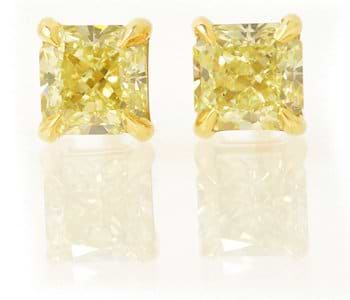 1.02 carat, Fancy Yellow, Radiant Stud Earrings
Go Basic:
If the person you are shopping for likes simple, you should be in the market for basic jewelry that can be worn every day yet would look dressy enough on a night on the town. Hoop earrings fall into this category since they go perfectly with a pair of jeans and would look just as lovely with a black dress. Hoops come in a wide range of styles. If you are on a strict budget, silver hoops can do, and semi-precious stones can be added to glamor them up a bit. Gold earrings are a bit pricier but the quality is incomparable. Last but not least, diamond hoops make stunning accessories and although they are quite glitzy can still be considered basic because they are hoops after all. A truly special gift would be a pair of yellow diamond hoops, which are unique and stand out from the rest.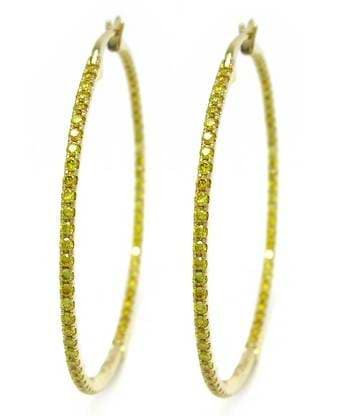 1.24 carat, Yellow Diamond Hoop Earrings
Go Sentimental:
Mother's day is all about expressing your love and appreciation to the woman who has dedicated her life to raising you or your children. A piece of jewelry would be even more special if it meant something. This can be achieved with an engraved heart-shaped pendant, with a pendant in the shape of her initials, or with a charm bracelet displaying charms that symbolize memorable milestones in her life. If these ideas are too "kitschy" for her taste, there is always the option of getting jewelry with her birthstone. This is something that shows her you have thought about her while choosing a gift. Make certain she likes her birthstone before going ahead with this idea.
Go Bold:
If your special lady likes to be noticed, you need to be shopping for bold jewelry that will make a statement. There are plenty of choices when it comes to this genre of jewelry, whether you are shopping for plain metal jewelry such as a chunky silver or gold necklace, or jewelry boasting stones. Decide what type of jewelry she would appreciate the most and then choose colors you think are appropriate for her. Once you have done that you can choose from an array of styles and pick colorful chandelier earrings, a lovely cocktail ring, or a sophisticated statement necklace.
Go Thrifty:
For those of you who need to cut back on the pennies spent, there are plenty of great options without putting a dent in your wallet. Some of these ideas have already been mentioned above such as simple hoops and smaller stud earrings. Additional ideas include bangle bracelets with semi-precious stones, a silver necklace with a small stone pendant, and rings combining a semi-precious stone and small diamonds. Rule of thumb is that gold should be replaced with silver and expensive stones should be switched with semi-precious stones or even synthetic ones if necessary. If you insist on going real, make do with a piece of silver or gold jewelry, or silver jewelry and a very small stone such as a diamond, colored diamond, or pearl.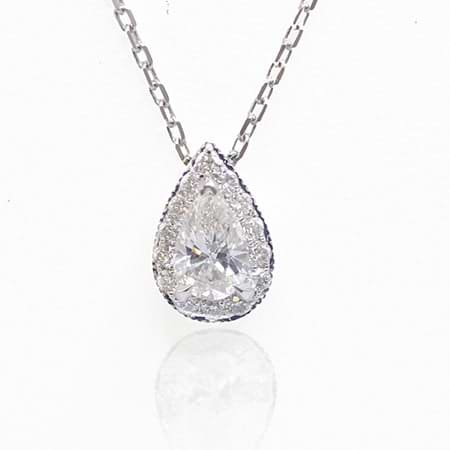 Every day should be Mother's Day, but if you are one of the millions of people who do not make a conscious decision to express appreciation to your wife or mother on a daily basis, you may want to seize the opportunity of this day to make her feel like the most special and appreciated person alive. If you have the right intentions and knowledge while searching for the ideal gift, she will not be disappointed.