Reminiscing about the rare collection of
Argyle diamonds
we've guarded over these past 11 years, I feel a bit like an old Berliner lady looking at pictures from her younger self at 18 years old. "Damals war ich jung und hubsch, jetze bin nur intelligent." Loosely translated, it means, "I was young and pretty. Today I am only intelligent.''
In explanation for how the company managed to win so many of the diamonds, Shmulik Polnauer said simply that he had to bid high, but not too high. "The highest bid wins.'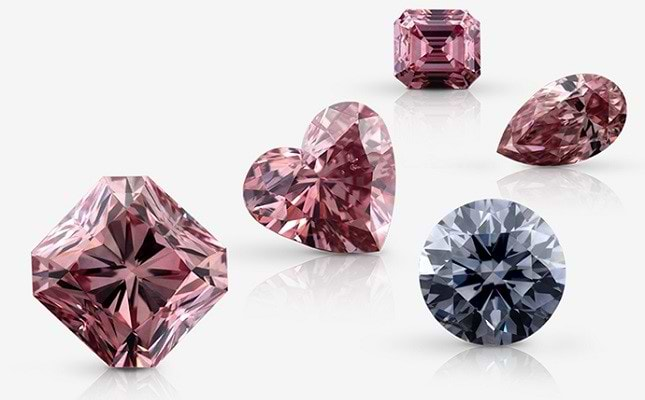 (IDEX Online News) – Natural colored diamond experts Leibish & Co. have won 26 of the diamonds offered in 2015's Argyle Pink Diamond Tender.

The 17 Argyle Tender Diamonds LEIBISH won in the Argyle Pink Diamond Tender 2012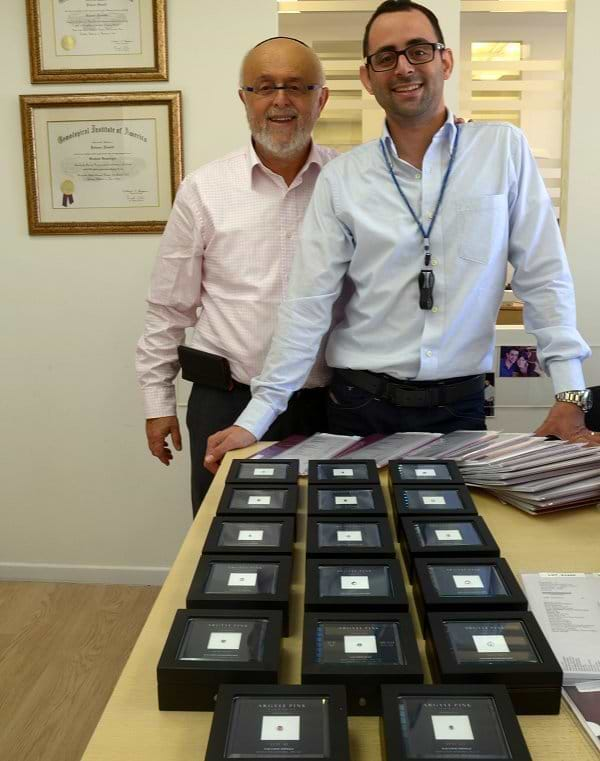 Leibish & Shmulik Polnauer photograph with the 17 diamonds won in the Argyle Pink Diamond Tender 2012 moments after their arrival to the office



Taking a walk down memory lane with all the
Argyle Tenders
in which we participated, I feel a genuine sense of pride in my son Shmulik, our GIA graduate gemologist who offered and successfully won all of the Tender stones. I wish today, that these treasures are still securely hidden away in our safe—but most of them are sold. I think Shmulik keeps some of the rarest Argyle Pink Diamonds in his pajama pocket so that no one can take them... just don't tell him I told you so.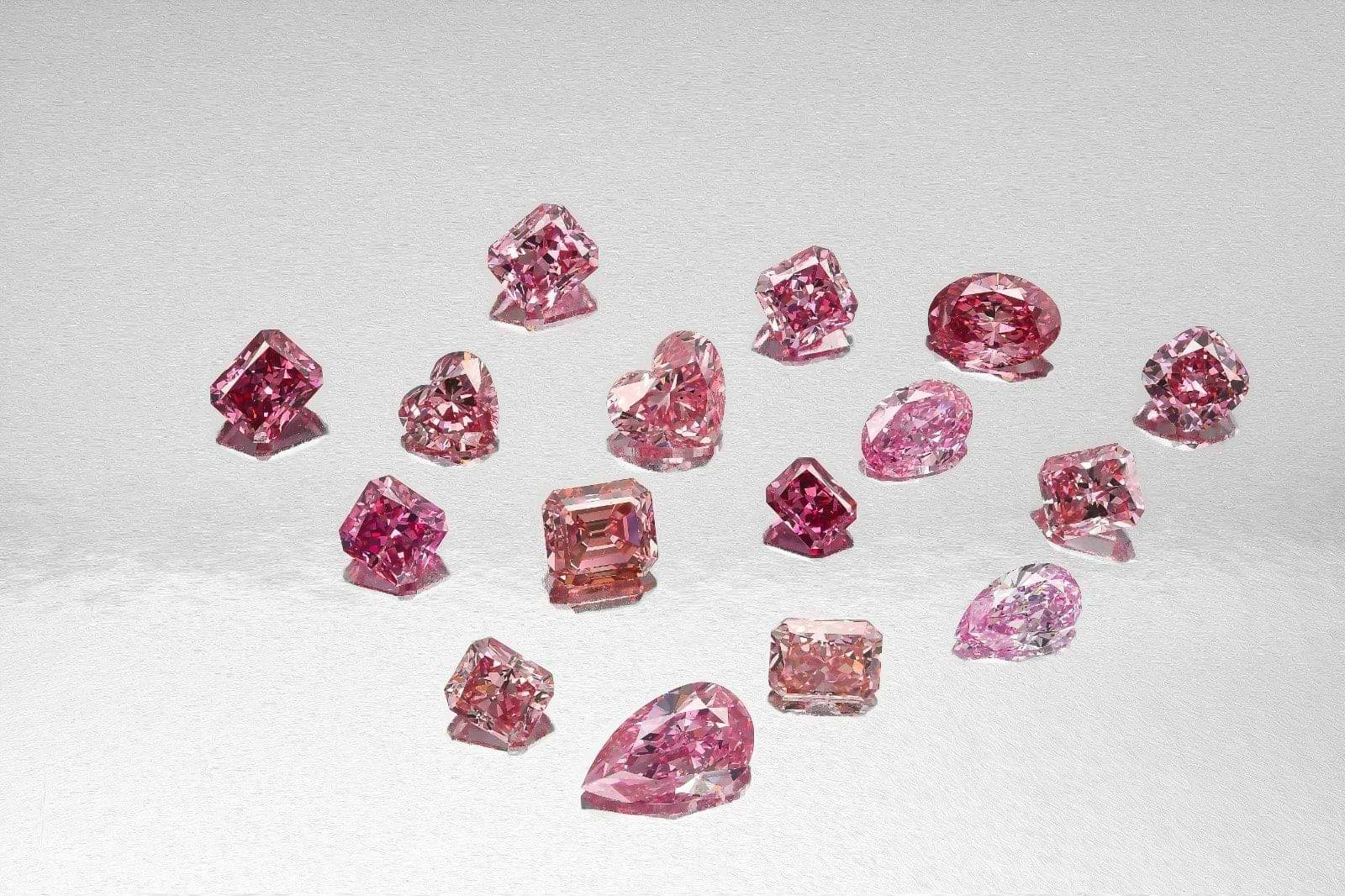 The 16 stones won by LEIBISH at the 2020 Argyle Diamond Tender
Looking back over the past 15 years with this exceptional collection, I've witnessed the value of these goods appreciate many times over - all fine pink diamonds are a timeless treasure the rarity and their beauty keeps them forever.▼