For the past number of years, it's been rumored that Rio Tinto's Argyle Diamond Mine in Western Australia will be shutting its doors in the very near future. While an exact date has yet to be released, it is predicted that by the end of 2020, all operations will cease. As of today, the Argyle mine produces over 90% of the world's supply of color diamonds, and it's closure will cause a tornado in the color diamond industry.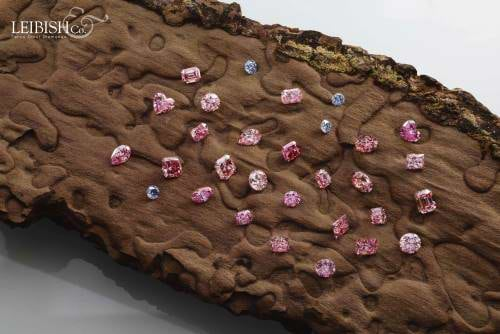 Argyle Diamonds in a Variety of Colors
Rio Tinto's Argyle Mine is the Biggest Supplier of Color Diamonds
While many are familiar with the name DeBeers, which is famous for coining the slogan, "diamonds are forever," less are acquainted with Rio Tinto, which is actually one of the world's top three producers of diamonds.

Here are some facts you may not know about Rio Tinto's Argyle Mine:
Located in the Kimberly region of Western Australia, production in the mine began in 1985
Owned by Rio Tinto since 2002, the Argyle diamond mine produces 90% of the world's supply of pink diamonds
Over the years Argyle has produced nearly 650 million carats of diamonds, and its total annual production of diamonds is over 25 million carats.
Once a year the Argyle Mine holds an exclusive, by invitation only, Tender event where the most exquisite and rare stones are offered
Once the mine closes, Leibish and other vendors will have to seek out other sources for these stones, (such as other diamond suppliers and private individuals), which will inevitably lead to even higher prices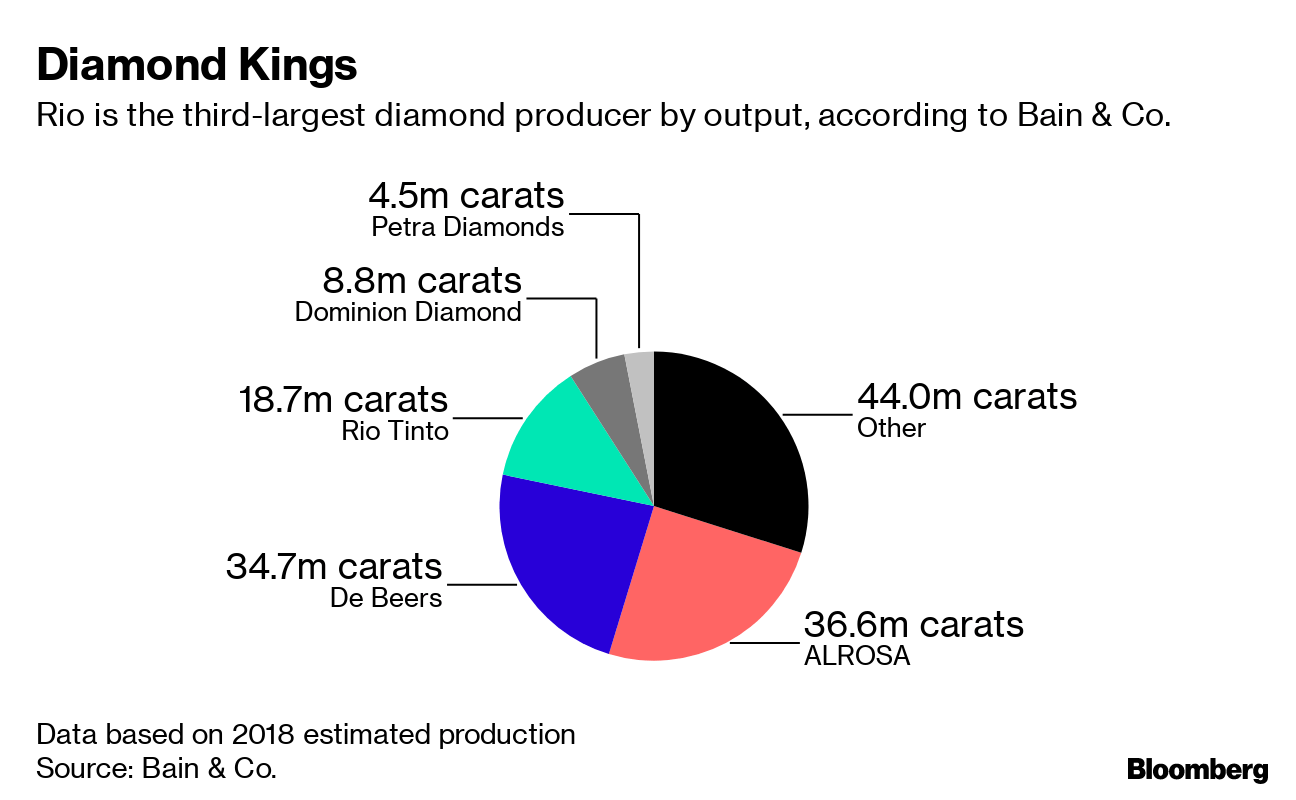 The Rio Tinto mine has become widely known for their incredible Argyle pink diamonds, as well as their violet and red stones, which boast color tones unlike anything found in other mines throughout the world. What people may not know, however, is that more than three quarters of their output is actually brown diamonds, also known as "brown" or "champagne" diamonds. This provides a more affordable option for those looking for something special at a lower price point.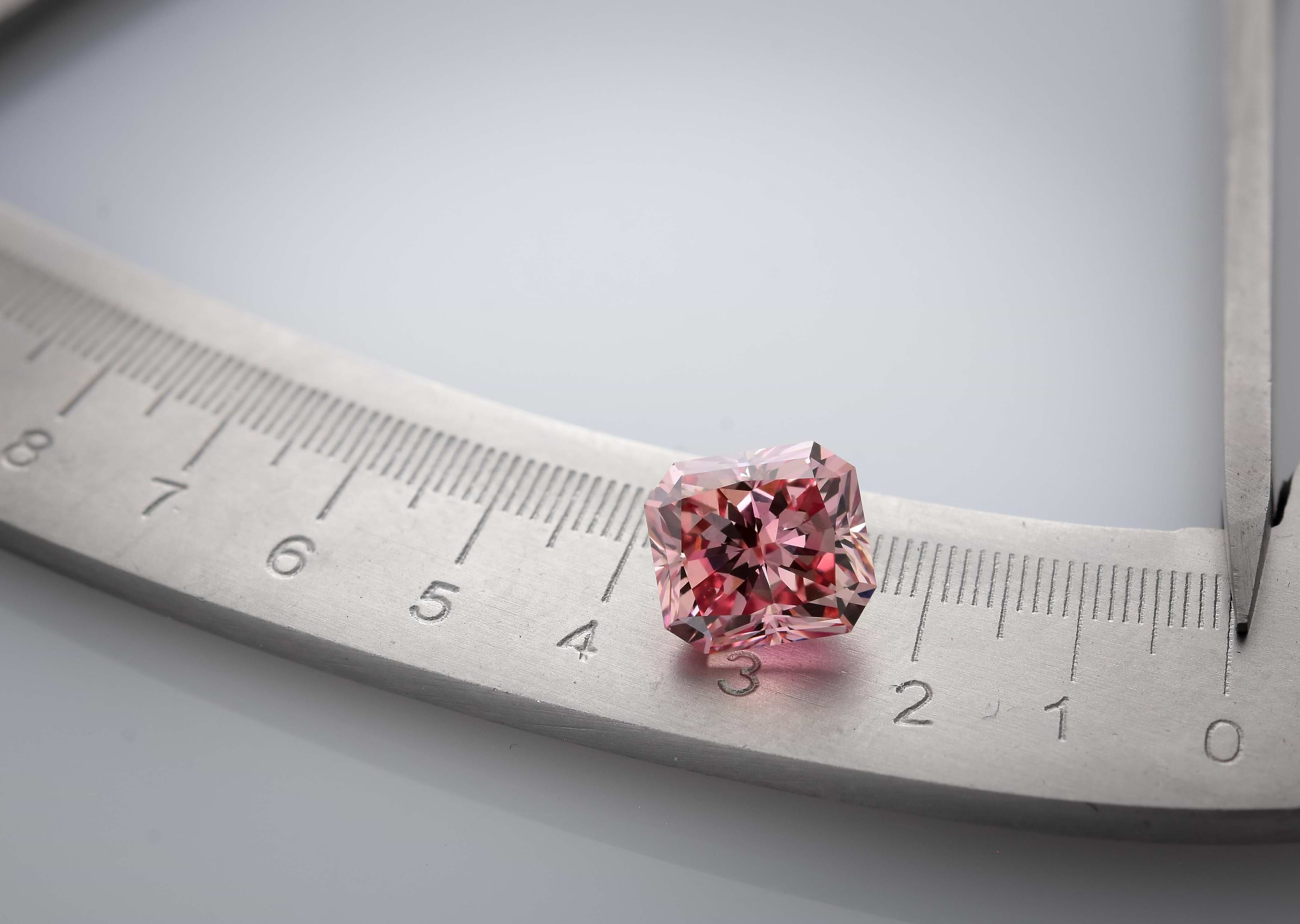 1.10ct Fancy Intense Pink Diamond from the Argyle Mine
The Diamond Industry Prices Are Changing Radically
In 2011, colorless diamonds were at an all time high in terms of price per carat. The diamond industry was booming and there was an air of optimism that was felt by all. However, since that time, there has been a steady decline in the industry, which has caused many of the smaller business to close their doors. While many factors have played a role, including the introduction of synthetic diamonds into the market, as well as lab-grown goods, it is also believed that the buying habits of the millennial generation is having a significant impact, as well.
Whatever the reasons are behind the decline in prices of colorless diamonds, also known as white diamonds, when it comes to pink diamonds, however, we have been seeing the opposite to be true. The prices of pink diamonds have actually quadrupled over the past decade, and consumers are now starting to realize the potential impact that the mine's closure will have.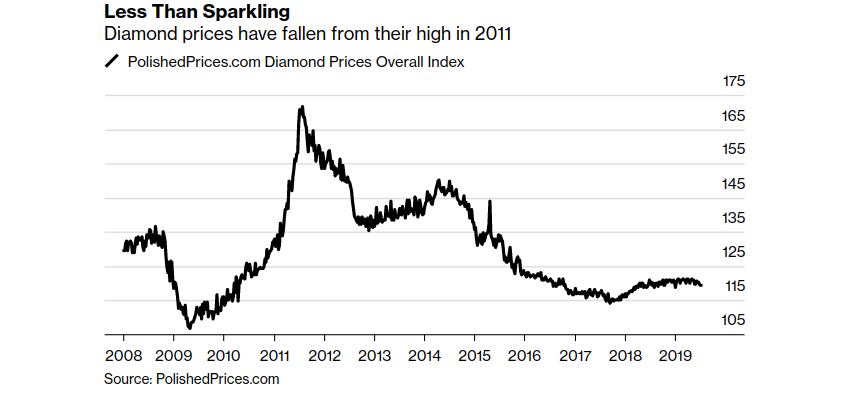 The Effect is Still an Enigma
Despite the diminishing supply of Argyle diamonds, the mine has literally been digging deeper and is still succeeding in producing exceptional gems. While this inevitably causes the production costs to rise, it is not preventing consumers from purchasing these rare goods.
In a recent interview, Arnaud Soirat, Rio Tinto's head of copper and diamonds, was quoted saying: "There is going to be a fair bit of supply which is going to come out of the market… In late 2020 we'll be stopping operations and will start the rehabilitation of the site."
While at this point one can only speculate what the outcome will be, the closure of the mine will most definitely have a strong impact on the market. Soirat was quoted in an interview with Bloomberg saying, "You can imagine the laws of supply and demand will apply, and you can imagine the impact that will have on those very rare pink, red, blue and purple diamonds,"
With the increasing demand for these stones, and the quickly depleting supply, it's predicted that the upcoming Annual Argyle Tender will attract many investors, hoping to get their hands on these extremely coveted and sought after goods., before they become "extinct." This year's exclusive event, a tradition which started 35 years ago, features a collection of 64 of the world's rarest pink and red diamonds, and includes a 1.75ct Fancy Red diamond, entitled the Argyle "Enigma."
Regardless of when the mine closes its doors, one thing is for certain; with fewer than an estimated 150 tender stones left, this year's 35th Annual Argyle Tender will likely be one of the last.