The diamond business has always been mode sensitive. It has suffered throughout each and every worldwide dilemma. The implications of Coronavirus are severe for the jewelry industry worldwide - but the diamond industry is not coming to an end!

With the massive increase and spread of coronavirus worldwide, restrictions are quite rightfully being put into place. All trade shows including the renowned Basel show have been canceled for the foreseeable future as the concern and anxiety continues to grow. The sales for big luxury brands are also being heavily affected. Today, even car sales done in China are being done over the internet as customers are in fear of visiting showrooms.

China and Hong Kong have been at a standstill for several weeks now and the rest of the world is beginning to follow in these footsteps. However I have hope that the world will return to life soon. Recently all 180,000 civil servants in Hong Kong returned to work, with only minimum numbers of new Coronavirus infections being reported in both Hong Kong and China.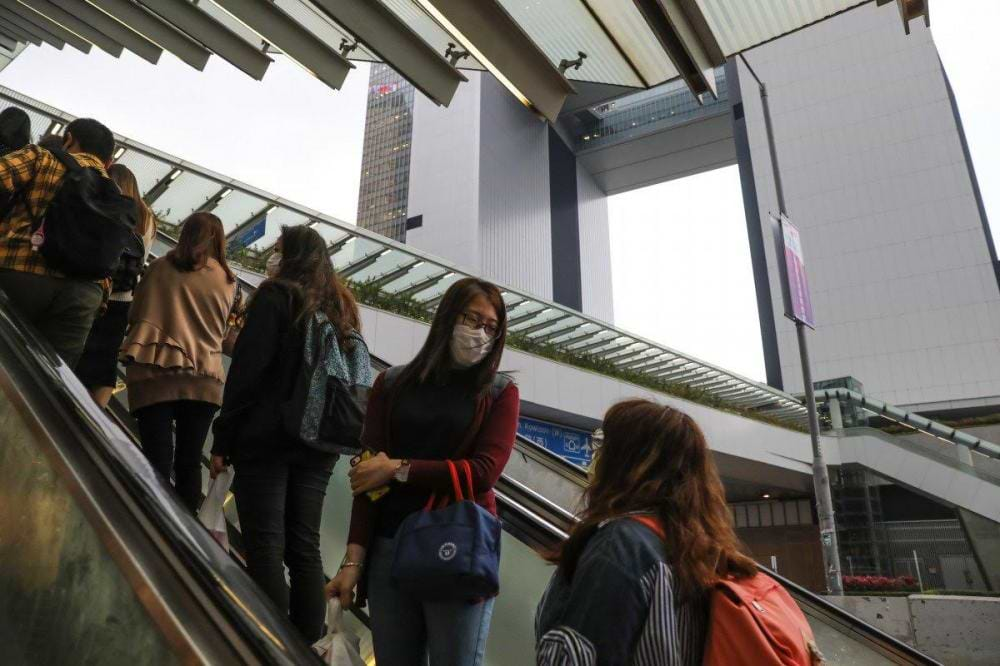 Pictured above: Civil servants return to work at the government headquarters in Tamar (Hong Kong)
Photo: Sam Tsang
For the diamond industry there is one silver lining throughout all of this. The shortage in goods has meant specific stones have gone up in price, including yellow diamonds below 3 carats due to them simply not being available.

I usually take a long term view on events. The Diamond industry is not for the faint hearted, when the last snow melts there is hope that coronavirus will be more under control and the world of jewelry will see the first sign of Spring.

I believe that the first companies who will see improvements in sales will be those that are internet based and those with strong PR sales campaigns on the web. Personal safety and safety of others is at a prime today, and there is nowhere safer to shop than online.

From the beginning, LEIBISH was betting on the Internet business. We have been online for over 20 years, and have invested millions of dollars in the LEIBISH online brand.
Throughout the years, many people asked me how it is possible to buy expensive jewelry and fancy color diamonds online. I assure them that we have been doing it for 22 years and that it is very much possible!
No one gets infected by shopping over the internet and once they try it it's like a spirit escaped from the Bottle meaning you will never go back to the old fashioned shopping method. A person who started to shop over Amazon will most probably not revert back to high street shopping as there is nothing better or more convenient than all you're shopping being delivered to the comfort of your home.

I strongly believe that coronavirus is not something that should be taken lightly, I do feel that with modern day technology there is no need for our daily lives to completely come to a halt. We are fortunate enough to live in an age where online shopping, food delivery services among so much more are at the click of a button. I invite you to take a look at some of my personal favorite items currently in stock, so that you too can purchase from the comfort of your own home.