On the frosty November 4th, 2011, when the members of the De Beers family opted to take $5.1 Billion USD for their remaining 40% share in the company and sell all of it to Anglo American, it was not yet widely known that De Beers was beginning its way back to Africa.
A short time ago, their site moved to Botswana, the largest producer of gems and diamonds, and home to mines like Jwaneng, the world's richest diamond mine.
De Beers was a master of brand building and PR tricks, like advertising with Marilyn Monroe or creating the concept of the Kimberley certificate, making De Beers' diamonds the most kosher one in the market. The time came that they needed a really sexy idea to promote the move from London's West End to Gaborone, Botswana.
As Reuters UK states, the move entailed a new 10-year contract for the sorting, valuing and sales of diamonds from the Botswana mines run by Debswana. The contract involves a 50:50 joint venture between De Beers and the southern African country's government, and it is the longest sales contract agreed between the two sides to date. It will shift more than $6 billion of sales of annual rough diamond from an international financial centre to a place with a population of 230,000, in one of the most demonstrative examples of a producing, backwater country battling successfully to keep at home the value and profits from their raw materials. The change will test Botswana's ability to develop skills and services in its work force, lower an unemployment rate stuck at roughly 18 percent, and expand an economy still dependent on diamonds for more than 80 percent of exports.
Its would be like to moving copper trading from London to Chile.
Just to get to Gaborone is a logistic nightmare-- visa difficulties, a lack of direct flights and suitable hotels - but has also sparked a debate around the future of De Beers and their role in the gem market. Its De Beers' share of rough diamond sales dropped to under 50 percent in 2006 and to 37 percent in 2012, according to Bain & Company. "It is what you would call the end of an era, but it should not be seen as a negative, it should be seen as the natural progression of the industry," Kieron Hodgson, an equity analyst at Charles Stanley in London.
Others reflect less positively. "I don't think any of them really want to be (in Gaborone), but they don't have a choice as the diamonds are in the ground there," said RBC Capital Markets analyst Des Kilalea. "It is akin to saying we won't have a London Metal Exchange, you'll have to go to Chile to get your copper. It is blatantly inefficient - though in terms of politics and development, if I were president I'd do the same."
De Beers has already moved its diamond sorting and aggregation businesses - the operations that sift through the production from each mine and bring the gems together before they are allocated to buyers to Gaborone. It has also been supporting cutting and polishing operations by making more diamonds available locally, and encouraging international firms like Tannenbaum's to grow there. The Leo Schachter group now employs some 300 people in Botswana.

They tried to comfort themselves with the saying of Tiny Rowland: "Africa was always generous to us".
He made billions of dollars for Lonrho in Africa, but Tiny Rowland has been dead a long time. I would have thought that De Beers would hire Leonardo DiCaprio, an old Africa hand and known figure in the cause against blood diamonds. But Leonardo DiCaprio passed, after consulting with fellow stars Robert Redford and Meryl Streep, who stated as their movie title posits that they are Out of Africa.
De Beers' London sites date back to the 1930s, when it set up what became the Diamond Trading Company to control the supply, secure the demand and tighten its grip on the rough diamond market, of which it held some 80 percent at its peak in the 1980s and 1990s. Gems from all mines were aggregated, and quantities for customers were agreed upon in advance. Buyers were vetted and could not refuse gemstones in their allocation without risking future supply. In exchange, they were assured a predictable, consistent quality and supply.
According to Reuters UK, times have changed. De Beers has been battling lower production and challenges to its sales model for years, in part thanks the collapse of the Soviet Union and the emergence of mines in Australia and Canada outside the firm's influence. Its share of rough diamond sales dropped to under 50 percent in 2006 and to 37 percent in 2012, according to Bain Consultants. In 2009, it was overtaken in carat terms by Russia's Alrosa. De Beers says the move to Gaborone was partly motivated by wanting to keep alive the site's system, which still sells to buyers like jewelers Tiffany & Co., China's Chow Tai Fook, and Indian family firms.
"The Botswana government did not come to De Beers and say please transfer your business. The Botswana government said 'We would like you to sell the Botswana diamonds here'", said Varda Shine, who runs De Beers' Global Sightholder Sales. To put it bluntly, the Botswana government did to De Beers what De Beers did to Sightholder for 35 years – they made an offer that De Beers could not refuse. Now, 85 out of 300 London-based De Beers employees have to move from London to Gaborone.
What would happen if the Russian mining company would make the same condition to their regular buyers? If you want Russian rough, you would have to come to Siberia and pick it up!
The cold there is sometimes minus 35 degrees Celsius (compared to Gaborone, where it is about 35 Celsius).
However, De Beers feels that it is the exception. "We believe our business model is quite strong and provides value for De Beers and its shareholders - so we came up with the idea of moving the whole business." But some in the industry say it presents challenges that the model may not survive. De Beers already sells 10 percent of its production through auction as opposed to via sites, and according to the 2011 deal, the Botswana government will be able to sell a portion of local production through state-owned Okavango that will rise to 15 percent. De Beers says the auctions provide a guide price for sight holders, but others only see competition. "There is a direct challenge to the De Beers sight holders system taking place," says diamond entrepreneur Martin Rapaport, whose own group operates rough and polished diamond tenders.
There are also questions about the wisdom of separating De Beers' management, which will remain headquartered in London, from its sales and the expertise that has underpinned the group. "The diamond end of the business is going to become divorced from the corporate end of the business, and the corporate end of the business has already been largely denuded of diamond expertise," said Brian Menell, whose family sold a stake in the Venetia mine to De Beers a decade ago and now has mining interests across Africa as head of the private Kemet group. He also pointed out the move brings De Beers closer to just one of its producing nations, which could arguably skew its views. Botswana accounts for almost three-quarters of De Beers production, but it also has mines in Namibia, South Africa and Canada.
For its part, Botswana, long hailed as an African success story, is hoping the De Beers shift will help it boost skills and develop as a diamond hub that will attract a growing traffic of buyers across Africa. While it may never outshine Antwerp, Dubai or Tel Aviv, Gaborone hopes it can carve out its own niche.
Many questions arise about whether it can really change the structure of an industry where most of the resources are in Africa but most of the value is generated elsewhere, and whether its strategy is good preparation for life after diamonds, as the mines age. The country also still lacks the financial and other infrastructure of, say, Dubai. The big challenge for De Beers is the complete dependence on Botswana. One day a new government can come and say to get out of Arica, we can sell our diamonds without you – all the sight holders are with us, what do we need De Beers for?

But don't worry too much about De Beers, they still earned this year: Total sales 6,000,747,262 (down 16 % from last year), and an Operating profit 815 .1 Million dollar, (down 42 % from Last year), but still a decent return of 14 % on all sales. Many of the sight holders would be happy with these figures.
All of you can be comforted – Diamonds are still forever.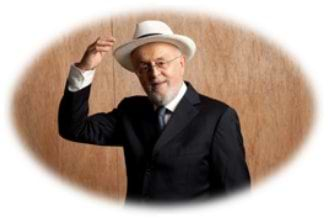 Best regards,
Leibish
Leibish Polnauer, President and Founder of LEIBISH Fancy Color Diamonds