One of my favorite dishes is sausage goulash, due to my Hungarian roots. However, as much as I enjoy this delicacy, I couldn't help but take a peek at my cellphone during dinner (I know it's a bad habit.) As I started to read a Rapnet article by Avi Krawitz, I nearly choked on the meat I was chewing because of the very meat I was reading about! The article discussed how Tyson Food has invested in Memphis Meat, a food tech start-up.
This struck me as odd as well as fascinating since it's basically like sleeping with the enemy, a meat empire partnering with a young company interested in producing cultured meat. It had me wondering if the sausage I was eating was lab-grown as well. I was truly dubious, but my wife quickly reassured me that it was the real thing, as she herself would never go near cultured meat. Throughout the rest of dinner my mind was in various places. It wandered from thinking about Warren Buffet's bad bet on Kraft Heinz to Elizabeth Taylor's jewelry to the 2019 0scars.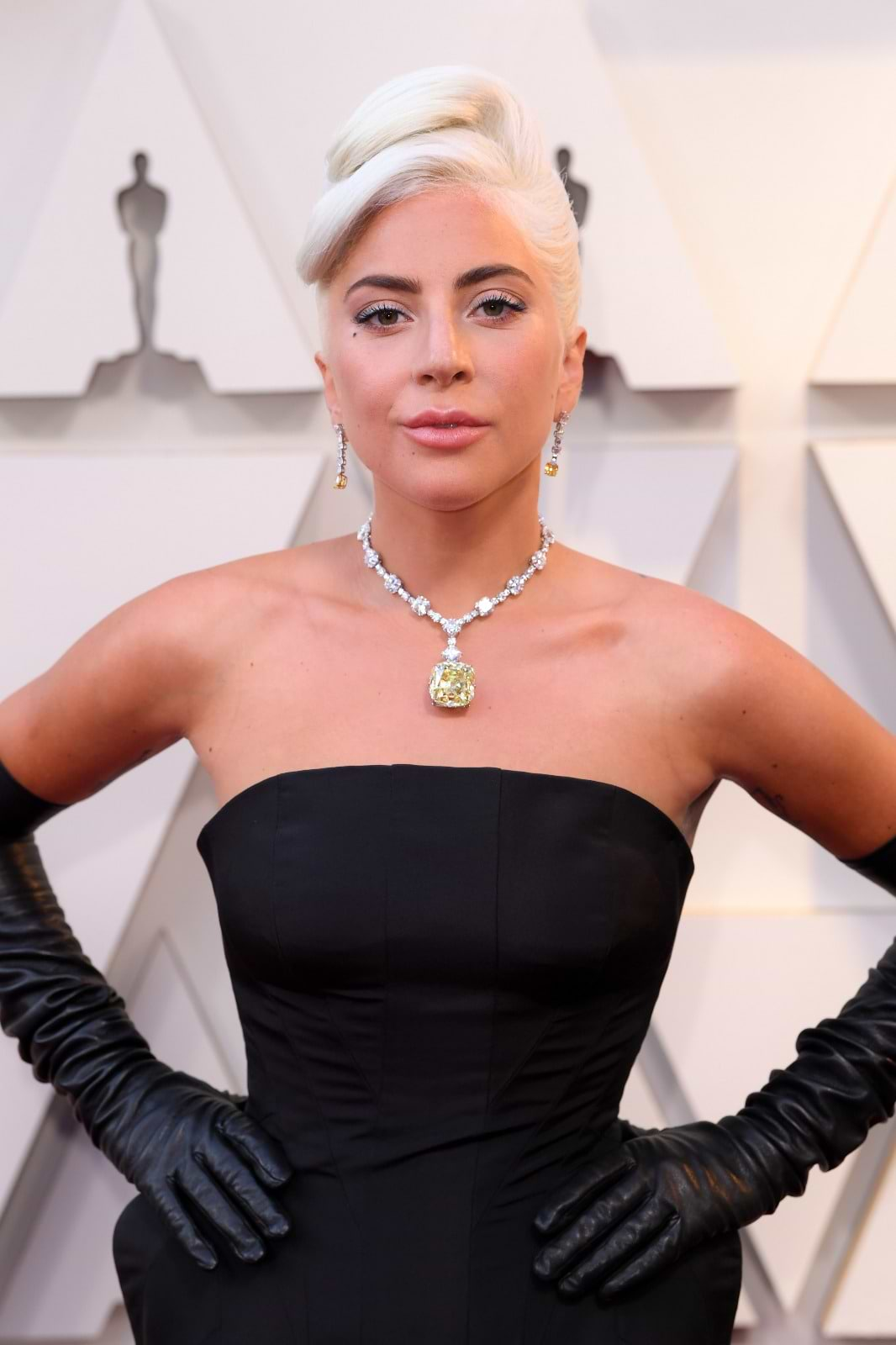 Lady Gaga at the 2019 Academy Awards
Despite his failure, Warren Buffet is still cool. After all, he was the one who took a chance on Apple and the payoff was enormous. Apple is all about the future, so even with their temporary decline in sales, it is just a small cloud in the vast open skies of the future of healthcare, AI, and the open virtual world of technology and E-commerce. The purchasing and eating habits of US consumers is changing drastically. Perhaps Kraft Heinz should have gotten into producing cultured meat just as De Beers has started to produce LG imitation diamonds, which compete with their lower end products. Are lab-grown diamonds basically the diamond version of cultured meat? The similarities are there, so maybe they are. Or, am I wrong for bashing the lab grown diamond industry?
Why did the market value of Kraft Heinz drop $16 billion over night? Kraft claims that it is the change in consumer eating habits, which has shifted towards more organic and unprocessed products. Amazon had the right idea when they purchased Whole Foods for $13 billion. Customers want real, natural food; not processed, artificial imitations. So why on earth is the diamond press full of love for lab grown diamonds? This is the exact opposite of customer trends.
Heinz Products
Just as I finished my goulash, I scrolled down on my phone to the next news piece. It was a De Beers related article, which shed some positive light on De Beers. An 88.2-carat perfect D FL Type IIA diamond, owned by De Beers and the Botswana government, was up for auction in Hong Kong at Sotheby's. They expected it to fetch over $11 million. This reminded me of the 69.42-carat Taylor Burton diamond, which sold in Geneva for $1 million to Cartier, who outbid Richard Burton by $50,000. Shortly after, Burton bought the diamond and gifted it to his wife, Elizabeth Taylor. The best part of the story is that after Elizabeth Taylor passed away, her jewelry was auctioned off in Geneva and part of the proceeds of the lovely gemstone was donated to a charity benefiting the building of a Botswana hospital. This just highlights how substantial the social impact of diamond mining can be.
Fancy Vivid Yellow Cushion Diamond Halo Ring (6.79Ct TW) SKU: 29007V
So, what's the bottom line? Buy natural products. Whether it's a sausage or a diamond, don't look for gimmicks.
Real is rare, and rare is part of what makes natural diamonds so wonderful.
Only a real diamond can one day be part of your legacy.