I was always conservative in predicting formidable returns on diamond investments. In fact, the principle of my company is to under promise and over deliver. So when it comes to 'predicting the future,' I don't like to make any wild assumptions.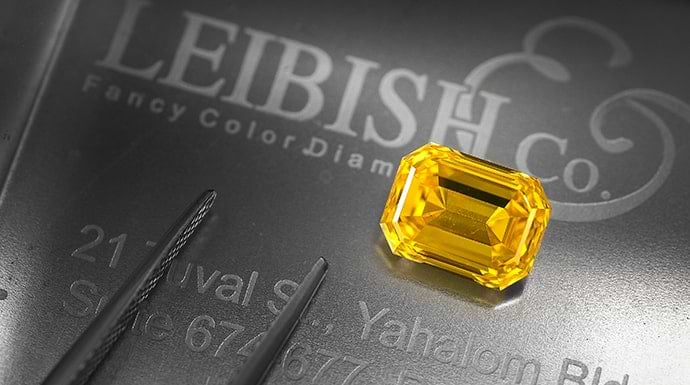 A 3.07ct Fancy Vivid Orangy Yellow
However, I always paid close attention to the trends. Similar to any other investment strategist, I use the market data to help understand the direction certain prices are headed. White diamonds make for some excellent jewelry pieces. But their prices have shown a dismal performance over the last 10 years.
View our Argyle Tender Diamonds
I do see this trend eventually turning around and white diamond prices will go up again. Still, I wouldn't currently recommend using them for alternative investments.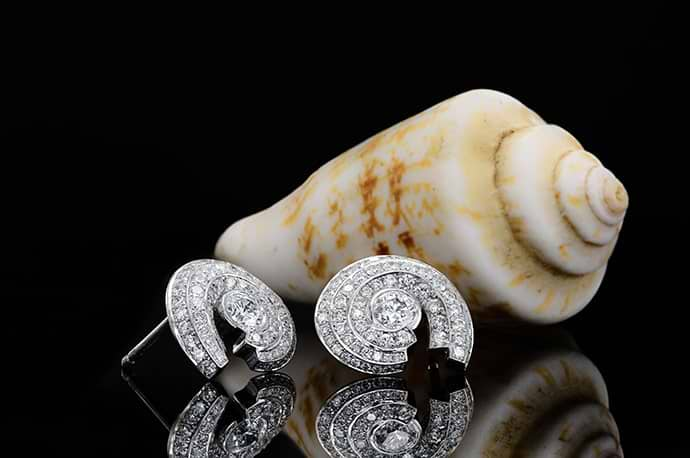 A pair of colorless diamond halo stud earrings, styled with 2 F+ Brilliant diamonds in a Bezel setting with 3 rows of round brilliant diamonds
Over the last two years, commodity and metal prices have gone up over 50%. Rough diamond prices are trading at record levels, but polished diamond prices are falling behind. I was speaking to an old client who used to buy a lot of goods from us. He asked why I don't send him the more unique fancy shapes I used to sell him. When I asked how much he is looking to pay, he told me the same prices we were working with twenty years back. He answered his own question. You can buy diamonds today at prices similar to what they were twenty years ago?
This discrepancy will not continue for much longer.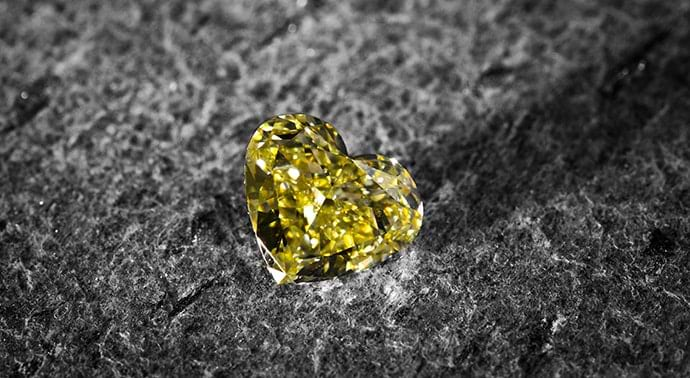 A 2.02 carat, Fancy Yellow, Heart shape Diamond with VS2 clarity - Fancy Shape he was referring to
On Wednesday evening, Leonardo da Vinci's Salvator Mundi was bought at a New York auction for $450 million. This sale actually shattered the previous record for the most expensive artwork ever sold at auction. The way I see it is there is a huge amount of excess cash on the lookout for the right products like these. and it is the best way to safely secure your money. For the past ten years, diamonds have been overlooked as a vehicle for conserving and maintaining wealth. In addition, the monetary restrictions have limited a heavy influx of money. However, the investment environment is changing. Diamonds are undervalued and their potential for conserving wealth is under appreciated. Especially with the direction prices are headed, people will soon open their eyes and see the potential these stones hold. Once these goods are purchased, they can lie in safe deposit box for 50 years without any formal financial gain or reporting. They do not have to be reported as growing and taxable values, at least in most countries. This means that even though it might appear as if the money for diamonds has dried up, this handicap will actually become an advantage for collectors, investors, or any diamond enthusiasts.
Leonardo da Vinci's Salvator Mundi was bought at a New York auction for $450 million
There is now a yearly repetition required for all financial assets. However, diamonds and jewelry are not included in this as they are not like stocks, gold or property. The new regulatory system on the reporting of global border crossings will make the greatest effect on diamond prices. Diamond manufacturers have lost billions of dollars with the drop in the industry over the past few years. But with the first sign of an increase in demand from the new customer segments (millennials and baby boomers) they will very quickly start raising prices.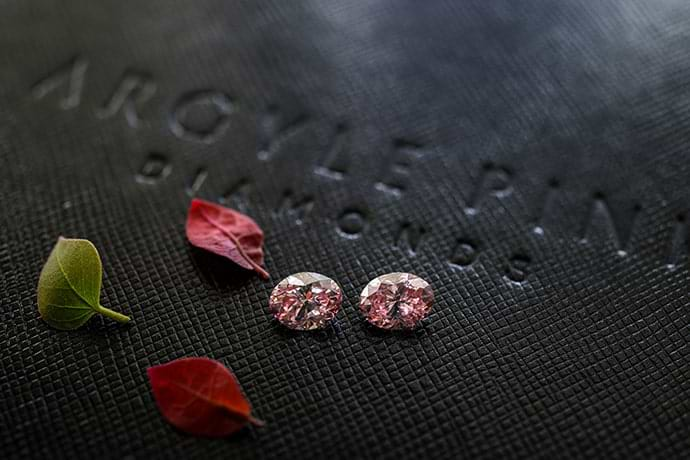 A pair of Argyle diamonds, each over a carat, from the Tender 2017
This will cause a powerful price increase, similar to what we have seen with metals and commodities across the board. The fiscal year of 2018 will be promising for the diamond industry. You will soon see just how quickly that old sparkle regains its brilliance, and diamonds will continue to shine.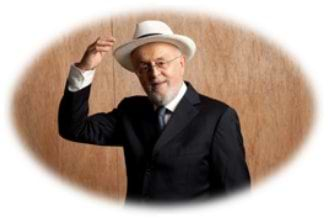 Best regards,
Leibish Polnauer, President and Founder of LEIBISH Fancy Color Diamonds