Many things in this world are not what they used to be; some for the better and some for the worse. Cake is an example of something that has changed drastically! I know, you must be thinking how has cake changed, and what it has to do with a jewelry blog. Well, we wanted to show you just how much one of today's leading cake trends really does have to do with us!
We're not just talking about confectionery creations covered in fondant so elaborate that they are barely detectable as the edible artwork that they are. We are referring to one of the latest trends in the wedding cake niche called the Geode cake, a gem-meets-cake creation that takes cake decorating to a whole new level, and you color scheme to a new era!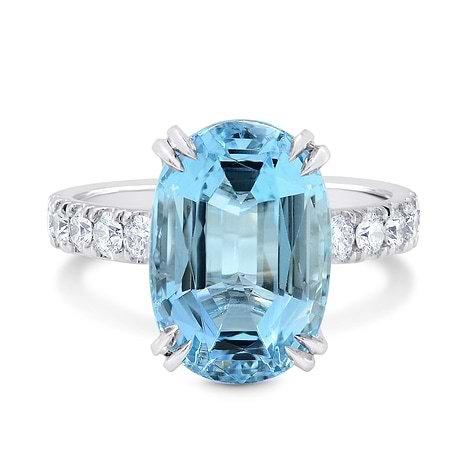 Oval Aquamarine & Diamond Ring
The options are endless but the one thing these delicacies have in common is the unbelievable recreations of gemstones that are as delicious as they are realistic-looking. From a layered cake topped with an edible purple amethyst ornament to a cake designed to look like a hollowed rough emerald gemstone to stunning cakes exposing a colorful "crystal" interior, a gorgeous sapphire blue or anything else; these cakes can be the perfect way to tie your gemstone engagement ring into your wedding scheme.
Green – Emeralds
Emeralds are one of the four precious stones, which also include diamonds, rubies, and sapphires. They, along with other colored gemstones, have become increasingly popular choices for engagement ring stones. If you are sporting a dazzling green emerald ring, an emerald-themed Geode cake could be the perfect match. The possibilities are endless and make for a mesmerizing wedding centerfold.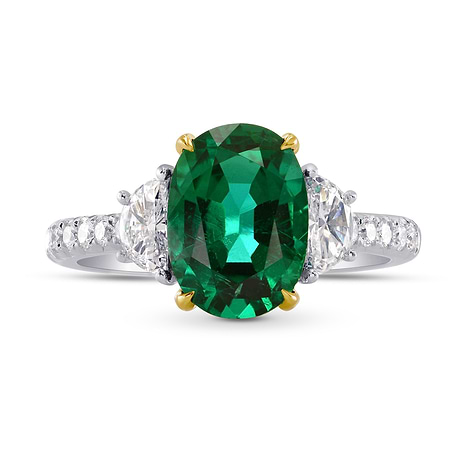 Oval Emerald & Half-moon Diamond Ring
Blue – Sapphires
Sapphires are among the most regal gemstones on the planet, especially phenomenal deep blue sapphires. Kate Middleton's engagement ring, which once belonged to Princess Diana, has made the stone even more popular. Her famous ring consists of a large blue sapphire surrounded by a halo of colorless diamonds. Blue sapphire rings, whether it consists of one solitaire stone or a combination of gemstones, could pair fabulously with a blue crystal Geode cake. It is a great way to set a color scheme for the wedding as well.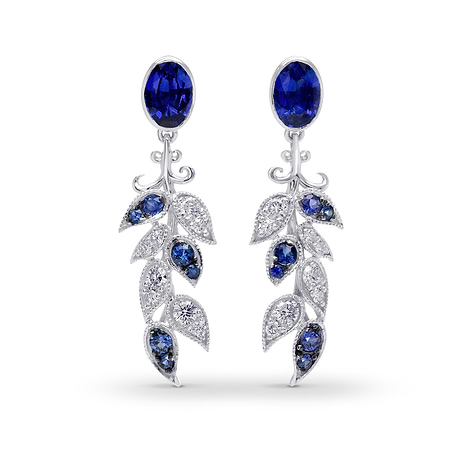 Extraordinary Sapphire & Diamond Drop Earrings
Purple – Amethysts
While many brides-to-be go for the aforementioned precious gemstones and even natural fancy colored diamonds, others prefer various semi-precious stones, either for economic reasons or simply out of a matter of taste. There is wide range of semi-precious stones in an array of colors including purple. Amethyst is the go-to stone for this feminine and fun color. Purple Geode cakes are some of the hottest in the industry, as the contrast of the purple coloring with the stark white cake base adds a huge wow factor.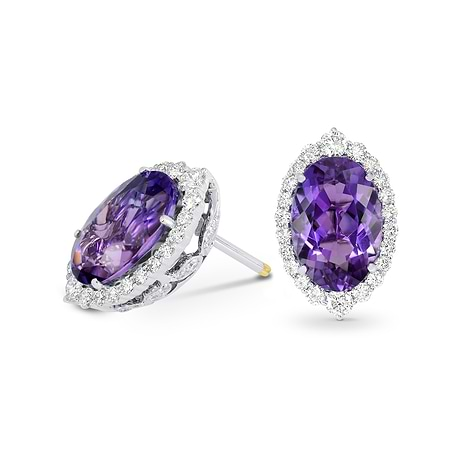 Regal pair of Oval Amethyst & Diamond Halo Earrings
Any party planner, and bride for that matter, will tell you that when talking weddings, every detail matters. It's not just about the taste and the appearance of the cake, but the vibe that it sets. Geode cakes are a brilliant combination of culinary art, fashion, and gemstones all rolled into one delicious concoction. If you are planning a wedding in the near future, consider ditching the typical flowers and other kitschy designs and opt for something that is stunning, different, and daring.
Browse through the most amazing colored diamond and gemstone jewelry pieces and match the cake to your entire wedding scheme.