"Jeder für sich und Gott gegen alle"
This old German proverb translates as "everyone looks after his own interest, but only G-D's interests prevail."
Exceptional news spreads fast, but even I wasn't prepared that the Christie's and Sotheby's Geneva Auctions on the 11th and 12th November would produce two new record results.
The 16 carat Fancy Vivid Pink was sold for an amazing $28,000,000, which set a new world record for the highest price ever paid for a vivid pink diamond.
And the next day, the "Once in Blue Moon" 12 carat Vivid Blue cushion was auctioned off at $48,500,000, which broke a new world record for the highest price paid for a diamond at auction.
Now to understand the phenomenon of these sales, you have to realize that the polished diamonds trade is undergoing its biggest crisis ever, and yet the auction houses were still able to bring in these amazing prices.
For years I was under the illusion that auction houses created markets for the big jewelry brands and helped them to increase their prices on important Fancy Color Diamonds. But, not everyone agrees with me. In fact, some of the biggest luxury jewelers went as far to say that conclusion was incorrect.
I recently got a note from a big player in fancy color diamond auctions informing me that in his opinion, auction houses are destroying the business for everyone. I believe that this theory was disproved last week, and in contradiction to his opinion, both important Pink and Blue diamonds got a powerful uplift from the record prices in Geneva.
It appears that even if Christie's and Sotheby's place the goods in the auction at a low starting price, it is an irrelevant detail for the general market. It is only the final hammer price is what counts and what is remembered by the public eye.
A further positive result is that High street jewelers got a strong base for their stock, and everyone with pinks and blues got a free ride on the success of the prices from auction houses. It is a like a wakeup call that shows just how much potential these stones hold. I wasn't surprised by how many inquiries we received for some of our most vivid stones moments after the auction was completed.
Important jewelers, who used to be the biggest bidders at these events, have been missing lately from the big auctions. Now, their clients are buying directly from Christie's and Sotheby's. In fact, they don't even make their way out to Geneva or New York, instead they simply bid through the phone.
If one looks at the upcoming major auctions with important fancy color diamonds, one can see that the whole luxury diamond industry has become an open showcase, visible from every corner of the world...
Christie's and Sotheby's have killed the enthusiasm of their biggest clients, as they are now selling directly to privates. The biggest names like Graff or Moussaieff are no longer appearing as buyers. It almost seems as if the world's biggest auction houses have basically cannibalized their loyal client base and distanced themselves from them.
The horizontal integration has shortened the road between manufacturer and final client. It isn't just auction houses, but online retailers like Blue Nile and us who heavily gain from this turn of events.
The power of online jewelry giant, Blue Nile, is slowly reducing the number of small dealers and local jewelers across the nation. The Internet enabled a big Indian manufacturer to succeed at dominating the market of a small town in Canada, and take away the business from the local dealers.
This killing game is going in all segments of the trade, reminiscent of the jungle where the strongest animal wins.
Everyone is interested in reaching the final customer. It takes a lot more work, but cutting out all the middle men creates more potential to sustain the business, even in these more difficult times.
The results we see from the auction houses just strengthen the spirit of the Internet, with its open trade, no borders, and no barriers. Here, the end user can access the best stones at nothing more than the click of a button!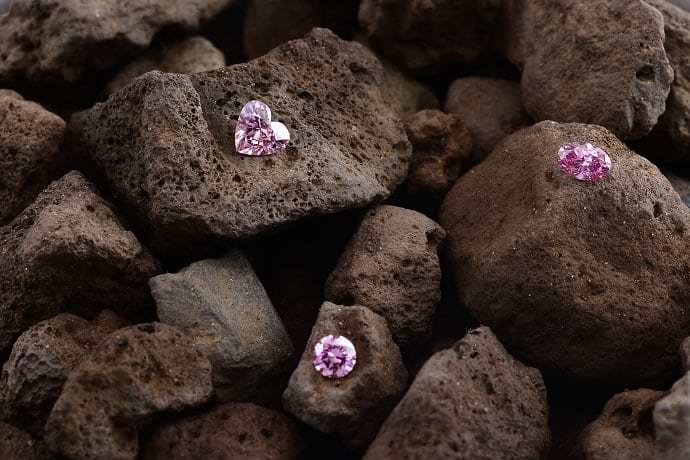 Argyle Tender Diamonds, in the rough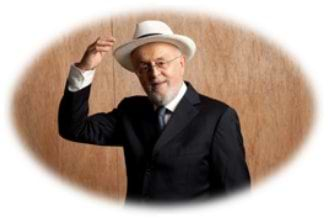 Best regards,
Leibish Polnauer, President and Founder of LEIBISH Fancy Color Diamonds