Perhaps it is just me, but I always felt that Fifth Avenue cuts through the heart of America. I was always fascinated from this street, and its majestic appeal.
We just landed in New York with our parachute trainer, my son Itzik Polnauer. He decided to help expand our business in America even further. From high above, overlooking one of my favorite streets in the world, we opened our Leibish office on the 25th Floor of 580, Fifth Avenue.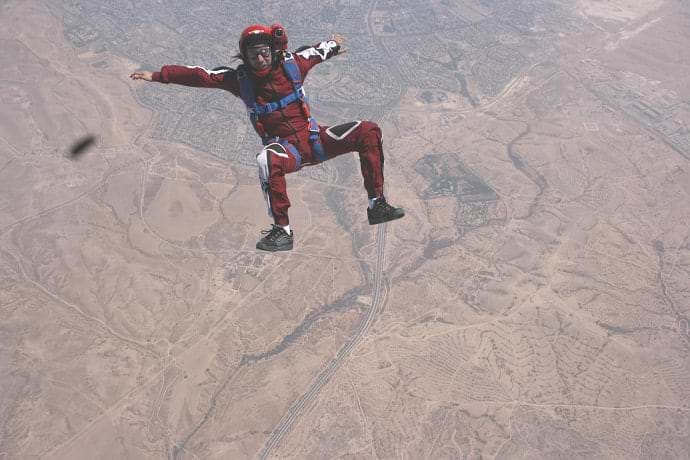 Itzik Polnauer - Paratrooper (military parachutist) trainer
There are plenty of great jewelers down the road. Cartier, Tiffany, and Harry Winston… Each one is a jewelry legend of their own. Cartier, actually just opened his Flagship store there.
People have asked me how is it that the Leibish company competes with such mega brands? If someone is searching specifically for a brand, and willing to pay exorbitant prices just for the name, chances are they will find a way to legitimize the purchase.
A classic example of this is the Soleste Yellow diamond Ring, which was glorified by Tiffany. When in fact, many vendors on Fifth Avenue offer the same design.
The way I always looked at it was that finding the perfect product is like fine wine tasting. You are blind folded and sipping different wines, having no idea which wine belongs to which company. You are looking at a gorgeous yellow diamond ring. A 2.00 carat gorgeous fancy intense yellow diamond surrounded by a double hallow with two rows of melees. Assuming you are looking at only the top brands, and know a thing or two about fine diamonds and quality craftsmanship, you won't be able to identify many differences between my jewelry and one from any of these fine establishments.
The Tiffany Yellow Solest and Leibish's Yellow Diamond Double Halo Ring
The main things you need to consider are the price, the quality of the setting and the color of the center stone. Obviously, this is only after ensuring the diamond you selected was the best of its category. Go for a diamond with a GIA certificate. Don't waste your time with an EGL or any other third party appraisal, unless you are certain the stone is a good quality.
If I had to look at five identical rings by different vendors, it would take me only a short time to select the best. You see, one fancy intense yellow can look unbelievably better than another stone of the very same grade. Therefore, you need to consider so much more than just the GIA cert. For example, I like bright colored stones with a great face up. I like a setting that is set so that it looks perfect both in and out of the ring. I only like a setting where the prongs are perfectly aligned and the side stones are exactly the same size and set evenly throughout.
My advice to a person interested in a ring or a specific style, is to select it online and compare the quality, prices, and most importantly the reputation of the vendor. It's much easier to check on online dealer in the comfort of your own home, as opposed to being in their store. Whatever happens online is an open showcase. If an online vendor cheats a customer, takes his money, over charges him, or even provides a product less than perfect, he can leave a review. People don't understand just how much power they have. One negative or positive review can make or break a future purchase. People today always check reviews through Google, PayPal, or Facebook. If one person wrote something negative, they begin to wonder.
Leibish is an online jewelry boutique. Customers are always welcome to walk into the office, but the core of our business is in the cloud. The benefit there is that you can reach every corner of the earth through your cell phone. In fact, one of my staff told me this week that we posted an image on Instagram of one of the pink diamond pieces of jewelry that was at the Hong Kong show, and within one day we got over 10,000 likes!
It's important we all understand that today the digital world is essential to any successful business. And if you want the best physical location to promote your company to the cloud, what can be better than the 25th floor overlooking the heart of America?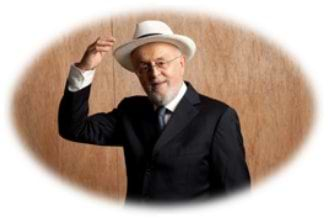 Best regards,
Leibish Polnauer, President and Founder of LEIBISH Fancy Color Diamonds