Every now and then celebrities will surprise us, in a positive way that is. Since the world of stardom and excessive luxury seem to go hand-in-hand these days, it is quite refreshing to see something a bit down to earth come from someone who is incredibly famous and well off. Kirsten Dunst is one of Hollywood's favorite sweethearts and now the adorable blonde is engaged to be married. However, instead of boasting a flamboyant ring, the actress has managed to wow us with her 3-carat oval-shaped diamond set on a yellow gold band flanked by baguette-cut diamonds. The piece "only" cost about $80,000, which is pennies compared to the sums shelled out by numerous A-listers.
The Ring
Aside from the somewhat modest-sized diamond and low cost of the ring, Kirsten's ring had several other surprises. While most brides-to-be go for the ever-popular brilliant round shape, or at times, the princess cut, Kirsten settled on the less common oval shape.
Additionally, the very common and popular platinum or white gold band was replaced by the rather traditional or even retro yellow gold setting. Lastly, baguette diamonds flanked the center stone creating an overall low-key and modest three-stone diamond ring.
Check out your favorite three-stone diamond ring styles!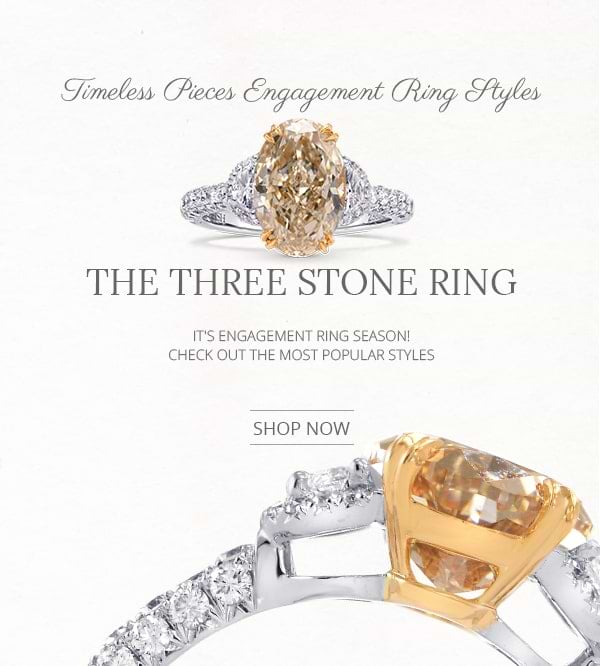 The Debut
Often times, celebrities show off their new bling proudly and openly, mostly because they are generally wearing a ring worth approximately $500,000. Though Kirsten has certainly received quite the diamond, and $80,000 is no chump change, it is no comparison to some other celebrity rings we have seen over the years. Nevertheless, Dunst flaunted her new jewel with such pride and joy allowing her genuine content with being engaged to be completely transparent.
The Couple
Kirsten's fiancé is none another than Jesse Plemons, her co-star from the FX series, Fargo. The two began dating in 2016 and have already decided to tie the knot. Although Dunst is your typical Hollywood starlet and Plemons is more low-key and simple, they make the perfect couple.
Sometimes it's the unexpected couples and modest ring choices that are the most successful. Here's hoping that this relationship lasts and this pair finds endless happiness together. Less really can be more!