Hong Kong, China and Ramat Gan, Israel - June 11, 2014 – Kela, one of the top online diamond E-Tailer's in China with approximately $120 million annual sales, and LEIBISH have announced their long-term strategic partnership for Kela to use LEIBISH as their exclusive provider for fancy color diamonds on its diamond E-tail platform. This partnership supports LEIBISH's ongoing push to be the premier online source for fancy color diamonds and jewelry to clients all over the world. Kela is currently consuming approximately 12% of world jewelry sales which will likely increase to 18% in the next 3 years.
The official ceremony took place at the Hong Kong Jewelry and Gem Fair in the Hong Kong Convention Centre, Wanchai, on June 19, 2014. The event was presided over by Leibish Polnauer, President of LEIBISH and Guo Feng, the Chairman of Kela. There were speeches by Consul-General Sagi Karni of Israel in Hong Kong & Macau and Letitia Chow, of UBM Asia (Director of Business Development, Jewellery Group, Director of Publishing Group, and Founder of Jewellery News Asia). Both delivered well wishes to the two companies, and appreciation for continuing to strengthen the business relationships between the two countries.
"Combining our expertise in the fancy color diamond market and E-commerce with Kela's large customer base and expertise in the region will create a bounty of opportunities for the average consumer in Asia to finally have access to high-end natural fancy colors", Leibish Polnauer, President of LEIBISH, said. "We are mutually confident that this partnership will benefit first and foremost the clients, but also solidify Kela as the principal provider of diamonds and diamond jewelry in Asia, with LEIBISH as its top source for color diamonds".
As all diamond and diamond jewelry retailers know, the Asian market is extremely significant on a global scale for the diamond and jewelry industry. A successful penetration of the local market must be done with local strong representation that understands the locality's wants and needs, culture, and budget structure. LEIBISH is therefore proud to use this opportunity to announce the long-term strategic alliance with an incredibly powerful local presence. Kela will be representing the LEIBISH brand in mainland China, where LEIBISH offers a line of products exclusively for Kela.cn. Kela also displays LEIBISH goods in prominent stores located in key cities throughout China.
Since their launch in 2007, Beijing-based Kela has received tens of millions of dollars in investments from Tencent Holdings, one of the three main pillars of the Chinese online economy, which owns 15% of the company. In addition to its online storefront, Kela.cn also operates 36 experience stores in about 33 cities as a complement to its online business, with 60% of revenue contributed by 80% of online customers. The company experienced yearly growth of over 220% ever since its founding five years ago. The partnership between the two organizations is a compliment to both the growth of Kela and of LEIBISH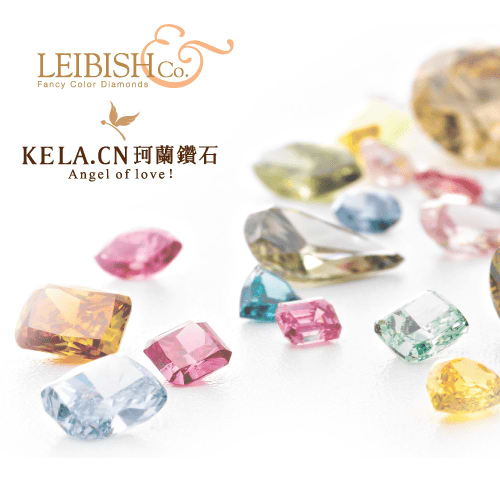 ***
Founded in 1979, LEIBISH is the world's premier online resource for natural fancy color diamonds and color diamond jewelry. Based in Ramat Gan, Israel, and with customers around the globe, Leibish enjoys an unparalleled reputation for integrity and service. The Company offers a wide array of GIA-certified color diamonds as well as a unique collection of multi-colored diamond jewelry, all designed in-house. The LEIBISH website features a comprehensive knowledge center for the Fancy Color Diamond Industry, including informative articles and investment materials, and also offers a direct purchasing channel for global buyers. For more information, please visit www.leibish.com.
For all press inquiries, contact:
Benji Margolese - LEIBISH
1-855-LEIBISH (1-855-534-2474)
+972-3-5454118
benji@leibish.com