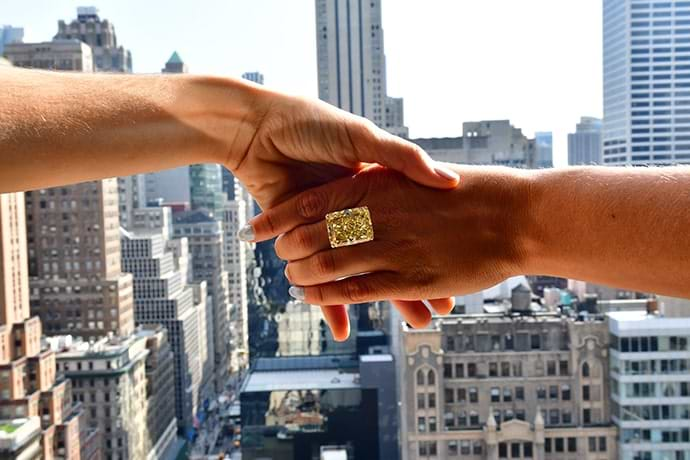 The view from the NY Showroom on Fifth Ave.
When Pale Male took up residence on the top of 927 Fifth Avenue, he didn't ask the board of the coop building for permission. He just settled in comfortably in a beautiful spot facing the park.
Like him, I could sit by the window of our new office on Fifth Avenue for hours, looking down at the crowd strolling along. You see, the Fifth isn't just a street to run through. Walking down Fifth Avenue, you feel the dynamic of New York.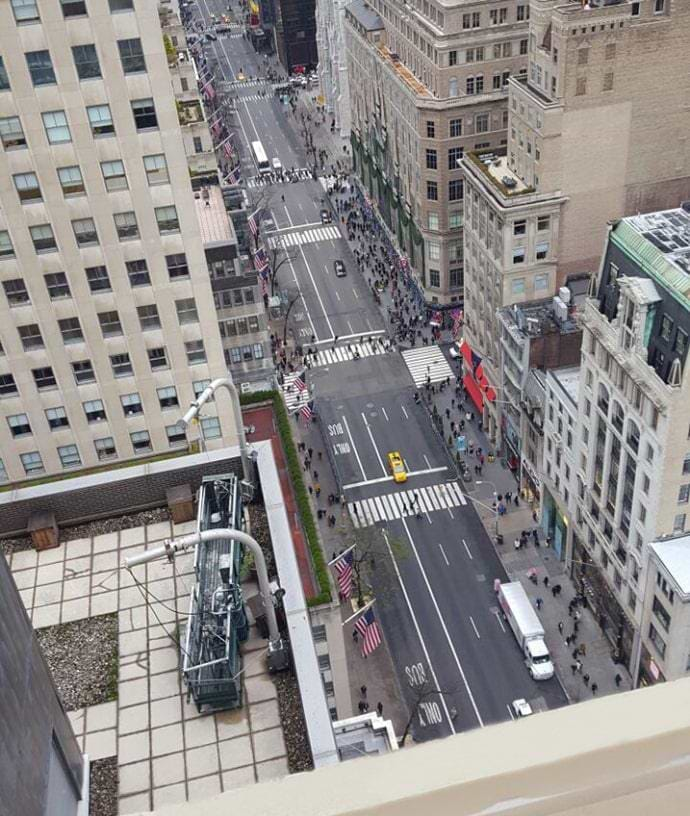 View from the LEIBISH offices on 5th Ave.
Looking down from way up where we sit, I can see Pale Male stretching his wings flying up high above the Fifth. There, John Lennon is alive again, back in the spotlight of the city he loved so much. Jackie Kennedy Onassis is strolling down the street wearing her black leather trench coat. The Fifth Avenue has glamor and style. Wherever you look and to whomever you talk, you can feel it as clear as day.
There is a lot of history on that street, almost like a movie that is constantly playing. Pierre Cartier, the grandson of the founder of Cartier, also made his mark on Fifth Avenue. It wasn't too long that he was in business before he made the 5th his home as well. It was in 1910 when Pierre Cartier acquired and then sold the world's most famous diamond at that time. The stone was the 45.52 carat, Hope Diamond. He sold it to Evalyn Walsh McLean.
But the smartest move Pierre Cartier ever made was with Maisie Plant. It was the acquisition of the house that Plant built. The home, which was the real estate acquisition of the century, eventually became part of Cartier mansion history. Mr. Plant, the railroad magnate, finally agreed to sell this remarkable property for Maisie Plant, his new, young, wife. Pierre Cartier became the owner of the finest renaissance building on the corner of 52 and Fifth Avenue. The story goes that Maisie Plant wanted Cartier's new double strand Necklace and rare pearls, which were valued at one million dollars at the time. With the exchange for the building, which was valued at $925,000 dollars, it seemed like a good deal for Mr. Plant. The building was traded for the double strand Pearl necklace plus 100 dollars cash. Maisie died in 1956 and her Necklace was sold at auction for $170,000 dollars.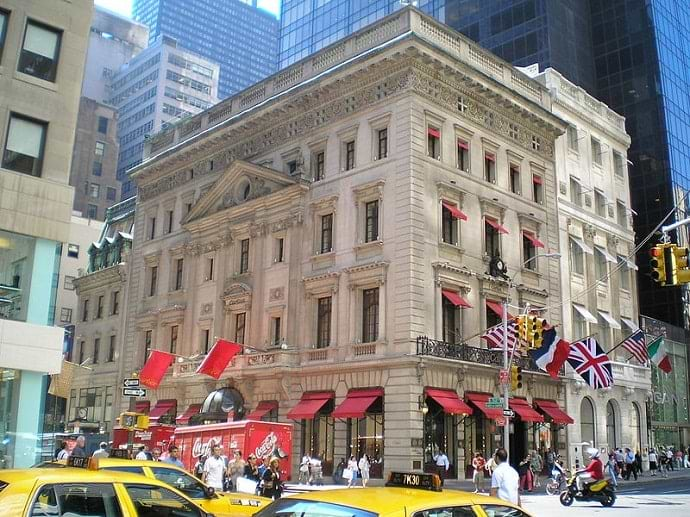 Maisie Plant - Cartier Building on 5th - courtesy of David Shankbone at English Wikipedia
Not Cartier, Harry Winston, or even Van Cleef and Arpels are real competitors of Leibish. Way up on the 25th floor on Fifth Avenue, we are up above in the cloud. We see ourselves above all other brands. Our expenses, base, and profit margins are a fraction of what a brick and mortar jewelry store on Fifth Avenue is charging, yet our products promote a luxury like no other. We are far ahead of them with our 24-hour virtual accessibility, our design your own jewelry program, and our high-quality jewelry.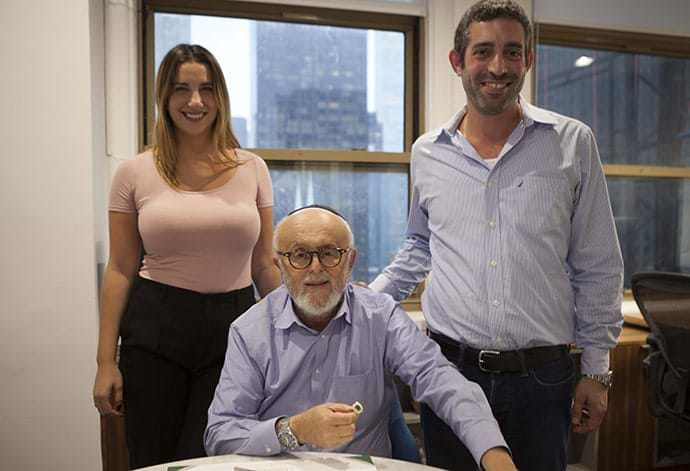 Come visit LEIBISH's NY Showroom
Although we are a virtual brand with an active eCommerce website as a purchasing channel, our physical location on 5th Avenue is still a great strategic asset. Many of our clients come to visit us as see the goods in our showroom before placing their final order.
We are nesting high above the Fifth Avenue. Our jewelry is seen from California to Sydney, and sometimes by 50 people looking simultaneously. Up here in the cloud it is never crowded, and we are as free as the Pale Male. Contact us to setup an appointment and partake in the experience of Leibish jewelry.