It was the party to end all parties—especially for those moving in the ultra-luxe world. What could possibly top Tiffany & Co's sumptuous reopening celebration at its flagship 57th Street and Fifth Ave New York store—now renamed simply as The Landmark.
The exclusive bash held on April 27, 2023, oozed sophistication as the room full of A-listers were kept entertained by celebrity DJs, Katy Perry and even the Rockettes.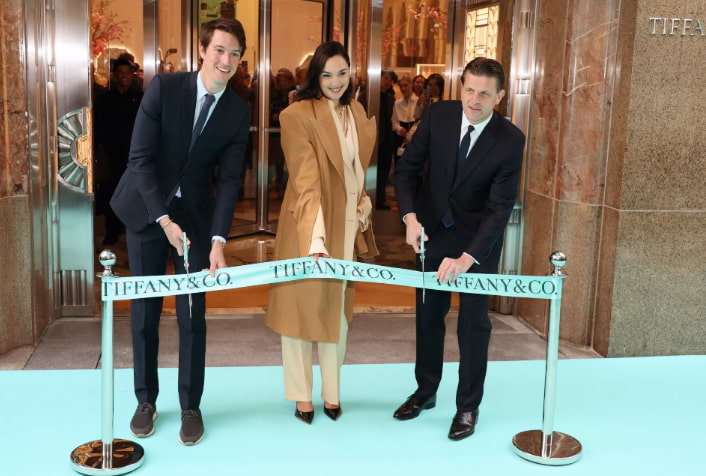 Gal Gadot at Tiffany's Opening
But Before the Bash
How many times has misfortune laid the groundwork for a stellar opportunity? That could certainly be said of the chief executive of LVMH, Bernard Arnault, who snapped up Tiffany when the Covid-19 outbreak threw the luxury sector into a tailspin. True, he attempted to back out of the deal as Covid ravaged the globe. But he went ahead with the deal and the rest is pure history.
According to the WSJ, "Mr. Arnault said Tiffany was a dormant brand before the acquisition, with sales plateauing as overall jewelry sales were growing. "We bought it after a good five-year sleep," Mr. Arnault said. "It was good timing.""
The Brand Soared by Attracting a Younger Generation
Tiffany sales in 2022 were about $5.65B, a healthy jump from its 2019 reported revenue of $4.4B. Arnault's son Alexandre, installed as executive VP of product and communications is steering Tiffany toward a younger hipper market. Evidence of Alexandre's vision was clear in his 2021 campaign featuring Beyoncé and Jay Z crooning Moon River—the theme song from the 1961 film "Breakfast at Tiffany" starring Audrey Hepburn.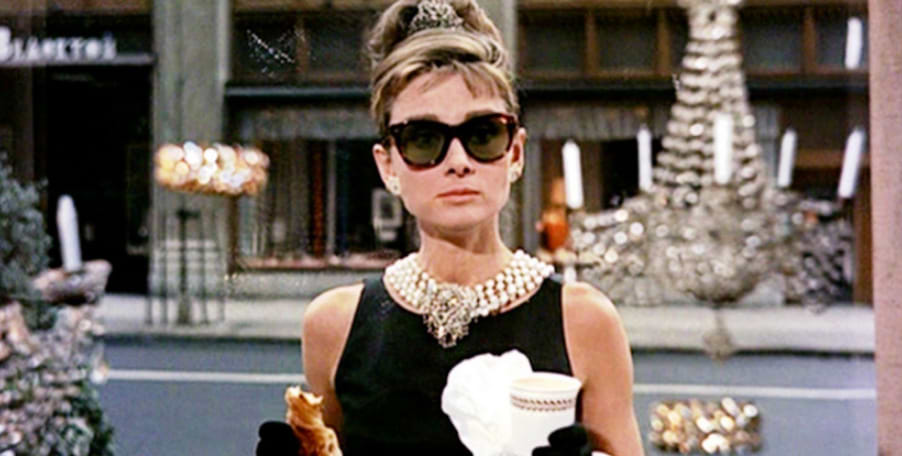 Now it's Party Time
But I digress . . . let's talk about the party.
Let me share what I experienced at Tiffany's posh Landmark 727 Fifth Avenue Re-Opening. I found myself at this dazzling star-studded soirée walking between one celebrity more glamorous than the next. Soon holding hands with Audrey Hepburn, we strolled leisurely along each shimmering aisle of its re-envisioned showroom.
Nice to Be Recognized
Smiling young ingenues glanced enviously toward us until one of them asked Audrey directly, "Who is the old guy with the white beard that's with you?" Immediately another old friend chimed in with a smile, "That's Papa Leibish of course - a living legend among fancy color diamonds." I was completely overcome by that compliment and blushed somewhat with embarrassment. But she just kept moving along.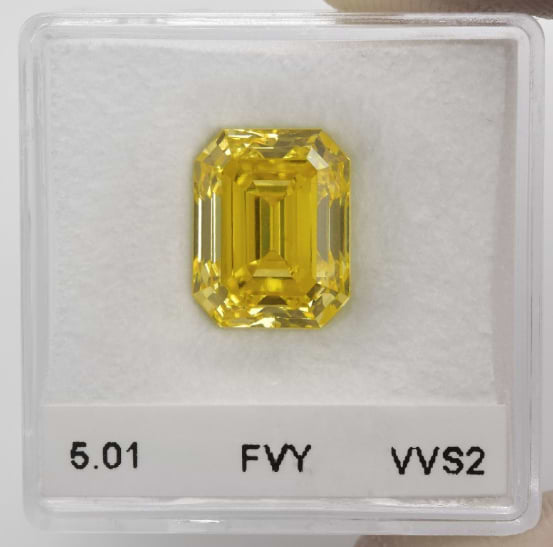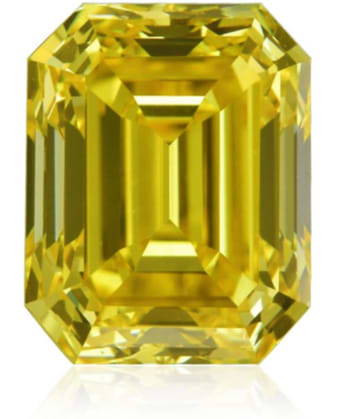 SOLD: LEIBISH 5.01 carat, Fancy Vivid Yellow Diamond, Emerald Shape
A Friend from Home
Suddenly out of the corner of my eye I spied Gal Gadot making her way toward me with that broad Tel Aviv smile. And displaying her particular brand of charm, she called out in Hebrew, "Hi Papa Leibish! Shalom! How nice that you brought Audrey with you tonight." What a moment of déjà vu for Audrey to be seen in this glorious place which cemented her fame so long ago.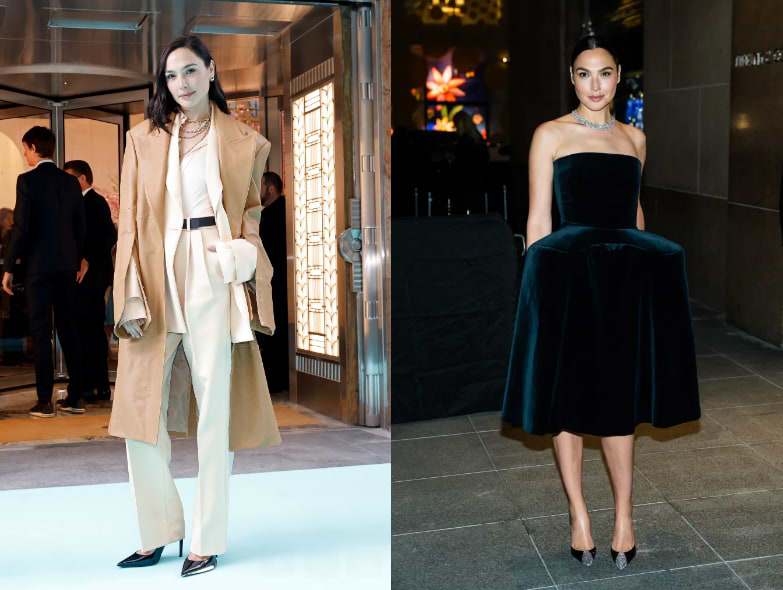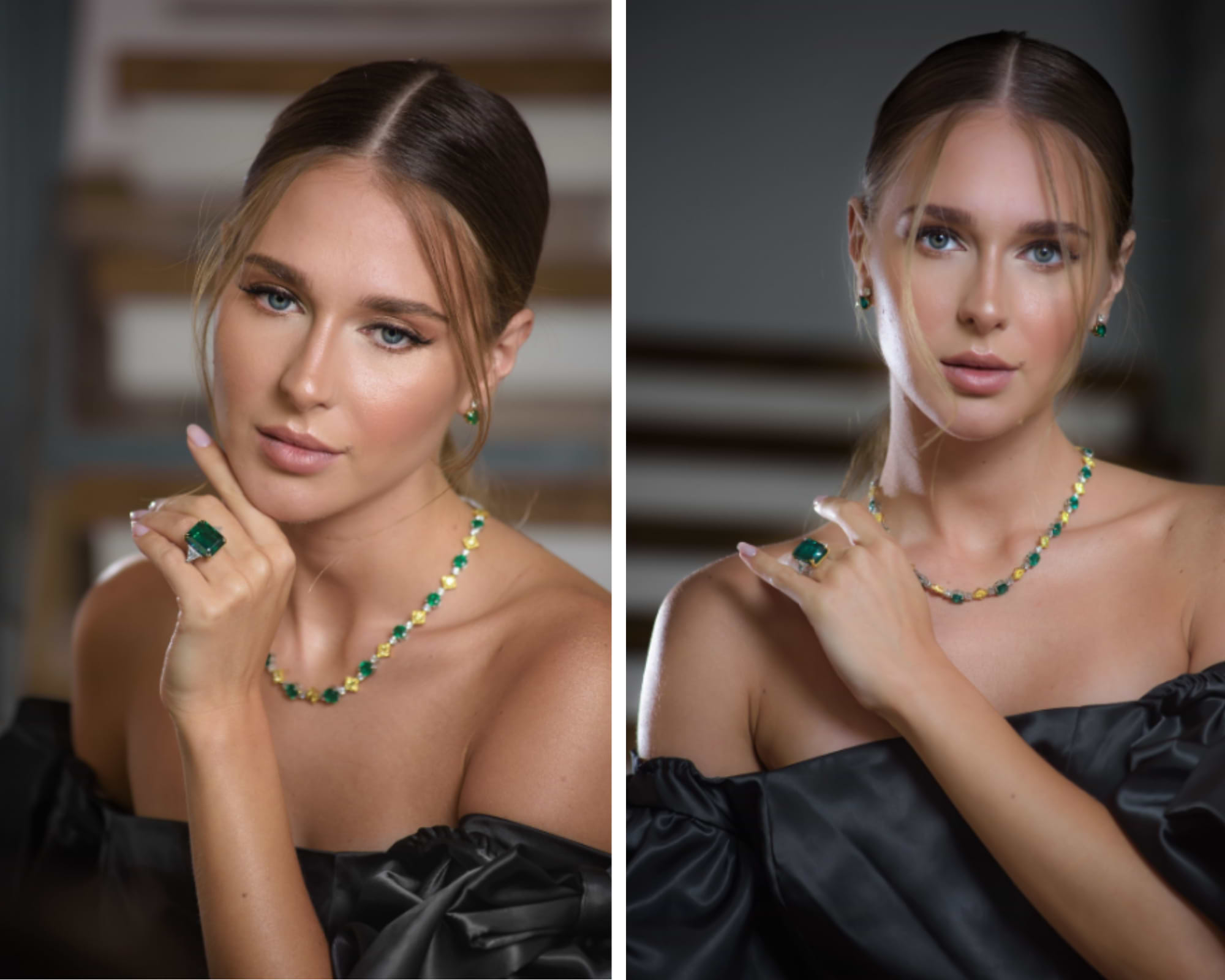 Model wearing LEIBISH Vivid Green Octagon Emerald Diamond 3 Stone Ring (22.48ct)
Glancing right and left through the throng I was swept up in 7th Heaven—walking with Audrey and Gal—I could see our best fancy color diamonds that we sold in the past to other dealers now commanding center stage in Tiffany's elite showcases.
All of a Sudden
Our conversation was abruptly interrupted by the tremendous chaos out on Fifth Avenue signaling the arrival of some very important guests. New York City traffic made way for military-style uniformed bodyguards swarming around an impressive limousine. Like a beautifully choreographed ballet emerged His Majesty the Sultan of Brunei, followed swiftly by his wives, and children—then the rest of his entourage. Each of his two wives were wearing pink diamond watches—all goods sold by us. Perhaps recognizing me as their rare diamond specialist, they each gave a demure wink and a sweet smile as they passed by.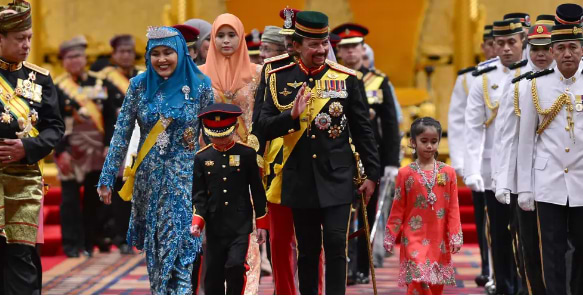 But just now Gal is grabbing my hand to draw me deeper inside the store to The Argyle Treasure Corner. I nearly fainted seeing our 1.09 ct Fancy Purplish Red Argyle diamond beckoning to me out of a near priceless ring---"Papa Leibish, here! It's me, your beloved red diamond. Why did you part with me," my diamond asked (with a Australian accent).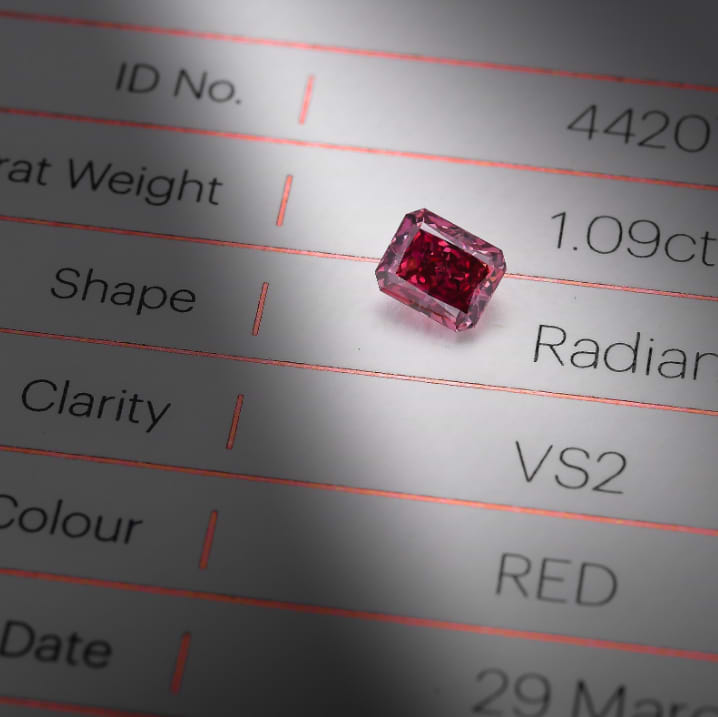 Could it Get Any More Exciting?
This was becoming more than I can handle- all these exiting ladies, the chic party--- the over the top glamour.
Then as quickly as I was taking my next step through the crowd—something jolted my bed.
And I awoke.