After many stern reminders by my wife about all of our children's and grandchildren's birthdays, anniversaries, parties and graduations, I still succeeded to forget her birthday – which also doubles as our wedding anniversary.
The big number was looming near...
Her 60th Birthday.
I wanted to give her something really remarkable or take her on an unforgettable trip to some exotic location never visited before. After all of the buildup over the years, I am a smart enough husband to know that my wife has expectations!
I saw all sorts of escapes in Africa with running wild animals by day and by night where you can hear the purring of lions near to the Zambezi river.
But the recent outbreak of Ebola and a lack of kosher food nixed my plans and I was going to have to think fast. I could not make a travel plan on my own as my wife is the travel agent of the company. How could I ever plan a trip without her knowing, and also to her liking?! I would have to think of something else entirely!
So I escaped to the old traveled route which has been taken successfully by men for generations, and certainly many of our clients –
Let's make her a diamond ring. Girls love the idea to get married and receive a yellow diamond engagement ring- but we are married for 39 years! It would have to be extraordinary for it to suffice!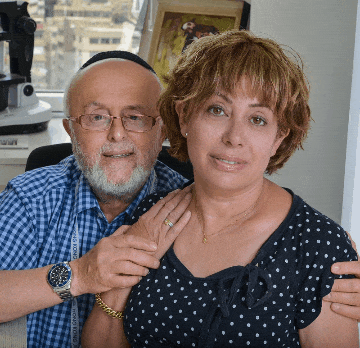 Rosi & Leibish and her yellow diamond ring
As we have plenty stones for me to choose from, and my talented daughter Chavi is our in house jewelry designer, it appeared that I was on the right track. I could put together the perfect ring for Rosi and she would be none the wiser! And with help from my daughter (and a little input from my sons), I would be guaranteed to buy her a gift that would surprise her and that she would really love.
I know the feeling to turn 60, but my wife is real lady and succeeded to turn this day to Rosi's 60th Birthday Festival.


At the first stage she took our daughter and 4 daughters in laws on a women only trip to Berlin, no husbands allowed.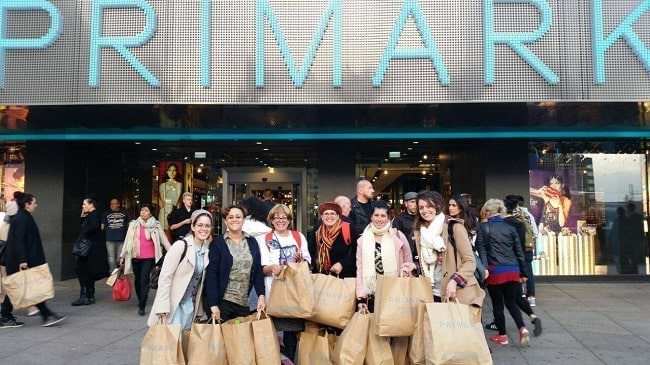 Rosi, her daughter, and daughters in law having fun in Berlin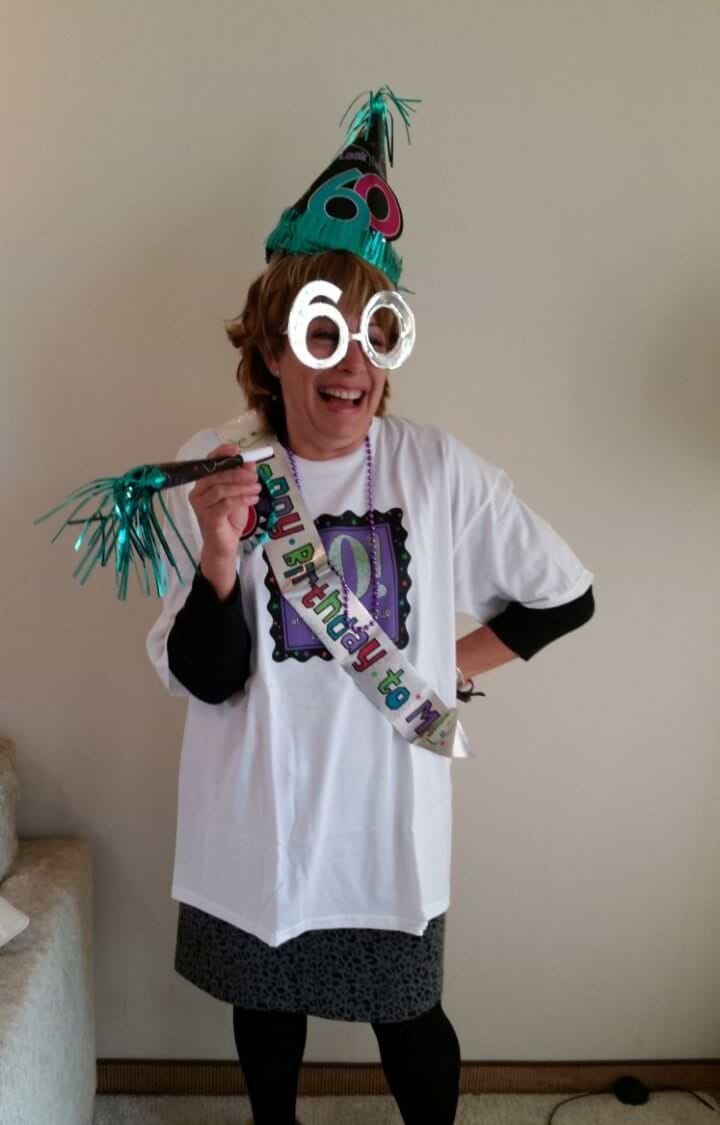 Rosi Polnauer celebrating her 60th

The second was the main party for friends organized by our kids, which was great fun and a beautiful celebration.
The beautiful video that our kids put together to celebrate Rosi's birthday at the party

Then a second party came after, this time in the office, where we operate as a close knit family, sharing in each other's joys and milestones as they come. Rosi's birthday was no exception. Let's be honest – she's everyone's favorite person in this office anyway!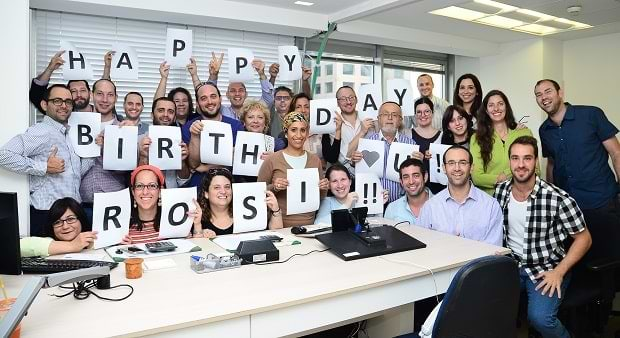 Rosi's 60th birthday party, at the office
But the matter of the diamond ring was not solved....
We have thousand of stones, and my wife could have taken any ring that she wanted from the stock.

But that is not same as receiving it as an anniversary present - a lady wants to receive a special birthday diamond ring from her husband of 39 years, made and designed only for her. The process of making the ring was no less important than was giving it!

My sons and I chose a few stones, but she nixed our choices. I guess she was going to make me sweat until we sorted this out!
Finally Chavi and Rosi selected the one.
It was a 2.41 ct Fancy Intense Yellow radiant shaped diamond with perfect color, and great face-up.
So this is her special ring for her big day, her 60th birthday.
Rosi reminded me of one of the most important things that a diamantaire or any husband can learn. A wife wants to feel special and unique on her big day, whether it is a milestone birthday, anniversary (or both on the same day!). Why this is so remains a mystery to me and most men in the world. However, I know the route I chose to fulfill her wishes has been the crowning jewel of her celebrations, and she will treasure this gift for years to come in health and happiness.