My editors gave me a stern warning to stay out of politics.
But allow me a little leeway, as this prognosis has some underlying geopolitical elements, more so than political per se.
Diamond prices are extremely sensitive to any wind of uncertainty.
I am not a guru, but I walk around with an one eye open and listen to the noises of the market.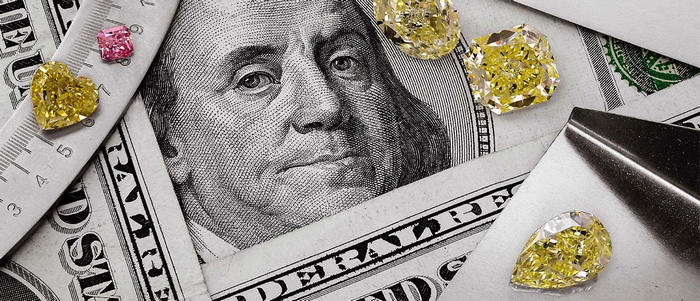 Fancy Color Diamonds are Continuing to Rise in Price, Despite the Current Market Challenges
The diamond industry is losing money as prices have been deteriorating for years.
For example, if someone has an inventory of $10 million in goods and diamond prices are down by 5%. Interest charges are 5% and ongoing expenses are somewhere between 5-20% of the yearly sales. So the manufacturer becomes pressed for money and afraid that the prices will go down further. He sells at loss in the hopes that he can use the cash and make up for it. If you take, for example, fine goods of D-F color, 5+carats prices are currently down 30%.
I don't buy in to the explanation of Mr Stephen Lucier from De Beers, that the decline of prices are cyclical. Small goods have been hit by synthetics and lab-grown diamonds and only secondarily from the political turmoil in Turkey and the Arab world.
As long as the manufacturing activity does not contract- the prices will remain weak.
The biggest problem: the market is not capable of digesting the biofeedback of negative news. RapNet is a spiral of bad news for the customers- I will elaborate on that later.
The hype about the lab grown diamonds will be over fast and the minute real diamond prices start to increase and recover, the interest in synthetic & lab grown diamonds will disappear fast.
The De Beers move into Lab-Grown diamonds was a branding mistake that caused billions of dollars of damage to Anglo American and to the diamond industry as a whole. (Anglo owns most of De Beers' stock and purchased De Beers for $11 Billion back in 2011.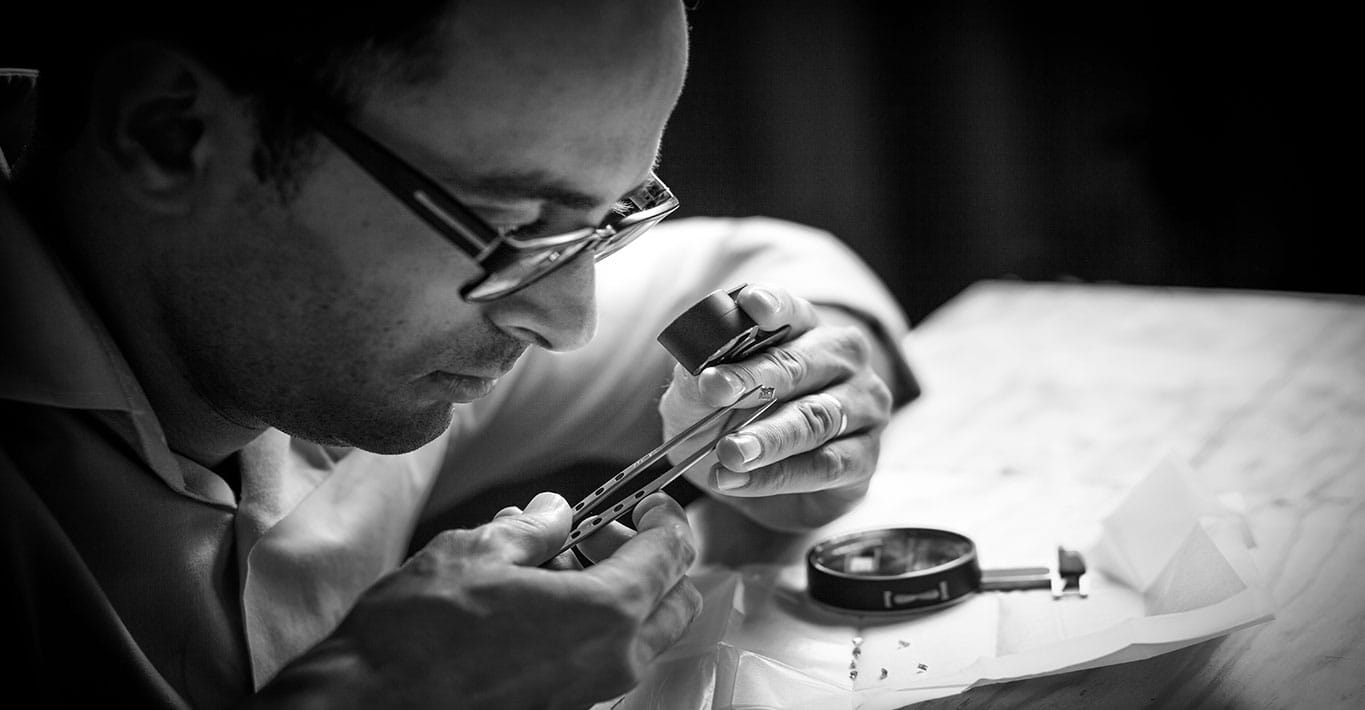 Shmulik Polnauer, GIA Gemologist, Examining Diamonds
But as we say in our country- This too shall pass, don't get excited.
So I may make a prediction- the prenuptial agreement between China and US will be the starting point of a powerful recovery.
The China-America axis is the most important deal for the world, as well as for the diamond industry.
As the mood recovers, the desire for diamonds will rise along with them.
It will be a happy ending.