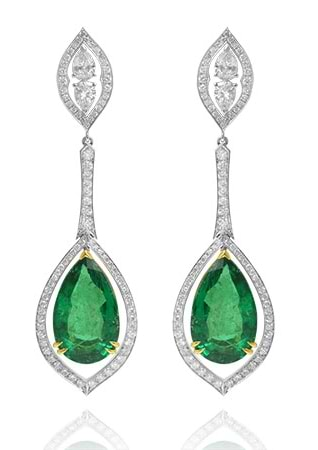 beautiful Emerald Diamond Earrings

We never really copied other people's designs. Our own in-house designer, Chavi Itzhakov, is an artist who masters the ability to create things from the goods she has available. She does not look at magazines but rather looks at our stock in helping to formulate the ideas in her head.

Years ago, before we started to manufacture our own color diamond jewelry, we sold color diamonds in layouts which were carefully placed in glass boxes. Not too long after, our customers asked us for finished jewelry, not just the diamond layouts; so we started to make our own rings and necklaces using a multitude of colors and with fancy shapes.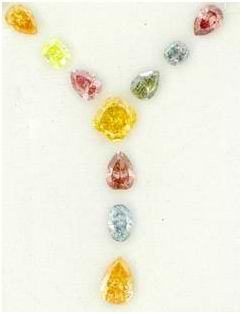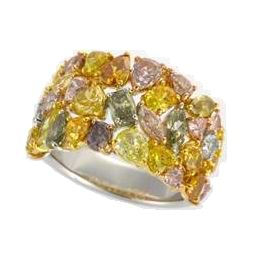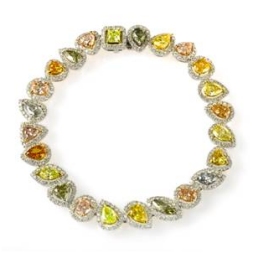 A layout of a diamond pendant, as well as the first completed designs of a multicolor diamond ring and bracelet
Initially, we had our jewelry manufactured in Hong Kong. When demand went through the roof we had to open our own jewelry factory in Israel to ensure we received the proper workmanship and quality of finish. We have since heavily expanded the jewelry section of our business, while learning a lot every step of the way.

When I watched Carrie Underwood singing Yesterday, at the Emmy Awards 2013, I was convinced she was wearing our new Blue Sapphire earrings made in our factory; however it was not ours - a shame as our earrings are much prettier.

I was once told that a lady buys seven rings before she chooses an earring or a necklace, even though earrings complete a well-dressed lady. If I go according to our sales statistics, I can clearly identify the trends of what ladies like to wear. Today, the general trend is headed by yellow diamond engagement rings. The hottest sellers are 1.5 - 2 carat Fancy Yellow or Fancy Light canaries.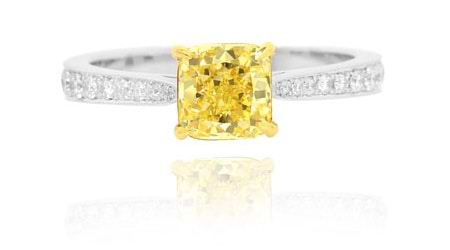 1.44 Carat, Fancy Yellow Cushion Diamond Pave Side Stone Ring, Cushion, VS2
Hot on its heels are Argyle pink diamond rings, any size from 0.50 carat.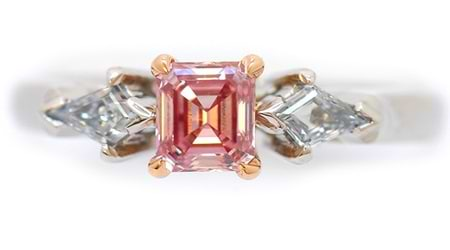 A 0.88 carat Fancy Intense Purplish Pink Argyle flanked by two fancy blue diamonds.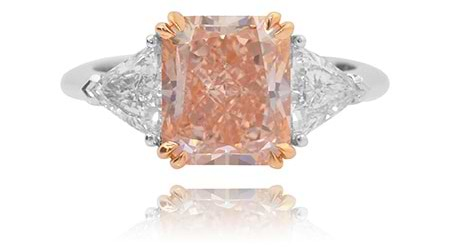 3.89 Carat, Fancy Orangy Pink and Trilliant Diamond Ring, Radiant, VVS2
The sizes matter as not everyone can afford a 4 carat Fancy Pink which costs around USD1.2 million. This fabulous ring with a near fancy pink color face up retails at LEIBISH for USD350,000.

The nearest thing to a pink diamond on the color scale but at a fraction of its price is a fancy brown diamond ring.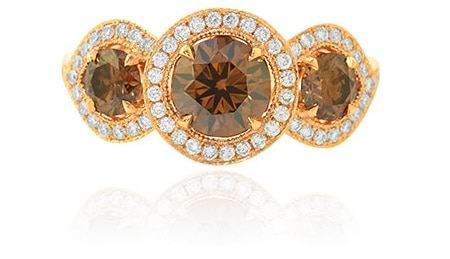 A 1.41 carat, 3 stone fancy brown diamond engagement ring with exquisite design and rich appearance retails for USD5,800

A perpetual collector's item, loose or in jewelry, is the wonder of creation - a chameleon diamond. The chameleon diamond changes color when exposed to light or heated. Science still does not know for certain why this occurs.

Trends can change very fast; all it takes is some great news. The Pink Star for example, which is to be auctioned off this November, is the biggest and most valuable pink ever to be sold at auction. It is a 59.60-carat Fancy Vivid Pink with an internally flawless clarity. Just to brighten things up pink, this is all against the background of the pending Argyle diamond tender.

When Ben Affleck proposed to Jennifer Lopez with a 6 carat pink diamond, the traffic and searches on our website skyrocketed. The latest news about the auction of the largest pink diamond ever will obviously create huge public interest.
When a painting can be sold for USD130 million, there is no limit to the price this stone can fetch. The sales figure is not as important as the awakened public interest about pink diamonds as an investment vehicle. There are a number of people in the world who want to own the biggest pink diamond ever auctioned and the price is only a secondary consideration to them.

I still recall when HSBC bought the prime plot on Quinns Road in Hong Kong for USD300 million and set up its headquarters in it. It was the tallest and fanciest building at the time in Central Hong Kong. When China reclaimed sovereignty of HK in 1997, the Bank of China built a building next to the HSBC tower. It was obvious that the Bank of China building had to be taller to show who's the new boss in town.
To own a diamond of that magnitude is a great chance to send a message - who is number one.
The Argyle tender which will announce its results shortly will be slightly overshadowed by this mega pink diamond. The press and the pink diamond lovers will definitely have a great time.

We are definitely headed for exciting times.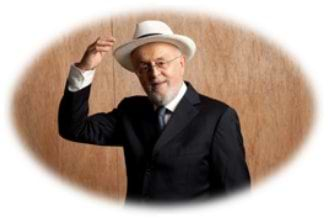 Best regards,
Leibish
Leibish Polnauer, President and Founder of LEIBISH Fancy Color Diamonds