On the 4th of November, 2011, Anglo American PLC announced that they were buying the outstanding 40% of De Beers stock for US $5.1 billion dollars. This transaction gave the De Beers group a valuation of US $12.75 billion. Everything looked fantastic, and both sides walked away satisfied with the deal. At the time, the Anglo stock traded at 3000 pence in London, giving Anglo plenty of leverage to finance the deal and take over all the stock from the Oppenheimer family.
Anglo capitalization was valued at US $90 billion dollars in 2009. However, by 2015 it had sunk dramatically to US $4.9 billion, including De Beers which had a book value of US $12.75 billion. The truth is I came down quite hard on De Beers in some of the President's Corner articles I posted on our website. Still, there is no denying the fact that De Beers always had a soft spot for Mr. Diamond.
In January 2016, Anglo stock was traded at 216 pence. Yesterday, it was at 1370. You don't need to be a financial genius to understand that something good is going on. Anglo American is willing to sell their iron and even their coal mines, but their darling, De Beers, isn't on the block. The diamond market has not yet returned to its original sparkle, but it is definitely moving in the right direction. De Beers has given the AAL company a dramatic facelift. Some big names in the mining industry, such as Rio Tinto and Glencore have done quite well, but Anglo American still managed to outperform them both.

De Beers improved their margin from 21% to 26% through the full 2015 and 2016 and is continuing to take their future into their own hands. So what is actually happening? The first sight in January 2107 was at US $725 million dollars, showing robust signs of a rebounding diamond market. De Beers also proposed significantly raising the pot from US $6 million to US $60 million for diamond marketing.
In 2011, miners went for gold in the wild west and invested tens of billions of dollars in iron mining, forgetting the cyclical nature of Iron Ore. The US $10 billion AAL invested in Iron-Ore mining in Brazil is gone, but diamonds are forever.
At the time, iron was trading at US $180 dollars a ton. China was absorbing most of it, in gigantic quantities. But, in September 2014 came the day of reckoning, when reality set in as Iron Ore sunk to US $40 dollars a ton.
Mining companies who were loaded with billions of dollars in debt had no choice but to start restructuring. De Beers lost 70% of its market share. But, succeeded to turn the negative trends around.
There is no longer an arrogance of the British elite De Beers group. Sight holders are now considered as business partners and valued clients. The whole 'take-it-or-leave-it' attitude is gone. It was a fresh spirit of management which gave an electric shock to the iconic brand which is still today perceived as a synonym for diamonds.
It's like Marilyn Monroe is starting to breathe again, flashing her Sexy smile and shaking her diamonds all over the screen.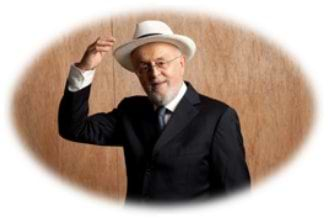 Best regards,
Leibish Polnauer, President and Founder of LEIBISH Fancy Color Diamonds