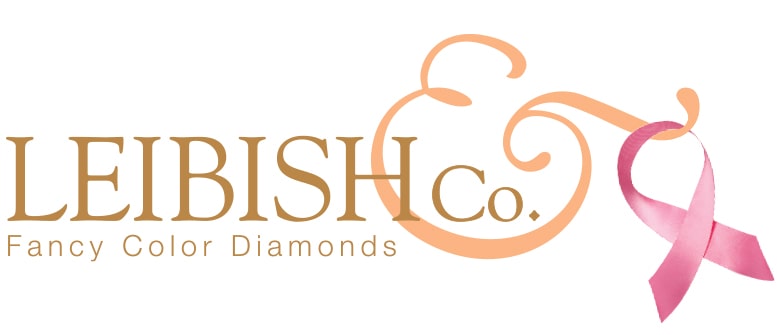 Breast cancer is not a new malady, although it took until the 1980s for the proliferation of education and awareness campaigns for the subject to go from taboo to an accepted and encouraged conversation.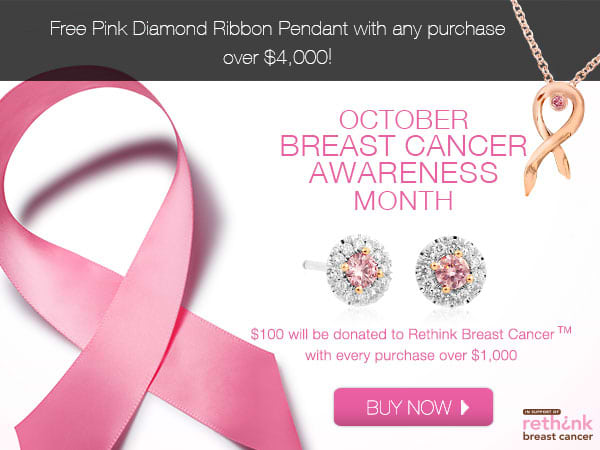 Ramat Gan, Israel - September 30, 2014 – Breast cancer had been a known villain to women and caregivers throughout history, but the norms of modesty and the understandable horror at the consequences of what was then essentially an untreatable disease made it a taboo subject, both in the media and socially. Only once survival rates began to dramatically improve at the end of the 19th century, efforts to educate women about the importance of early detection and prompt action begun. The breast cancer movement, which developed in the 1980s and 1990s out of 20th century feminist movements and the women's health movement, has mostly removed those taboos through its modern advocacy and awareness campaigns. The world at large opened up to a more public discussion of breast cancer once public Hollywood figures like former child star Shirley Temple Black announced her diagnosis in 1972, and Betty Ford (wife of the then-President), openly discussed her breast cancer diagnosis and mastectomy in 1974. The media felt that it was important enough to report on these women's health and treatment choices, and some were even invited to appear on talk shows to frankly discuss breast cancer.
The pink ribbon is associated with women's empowerment, faith in the progress of science, and an optimistic "We Will Prevail" attitude. It encourages individuals, both healthy and recovering, to focus on the ultimate vision of the cure for breast cancer, rather than the reality that there is no current cure, and no guarantee there will ever be one. Since its inception, the breast cancer movement has supported practical, educational, emotional, and financial care for women with breast cancer, and has spread the education of preventative measures of awareness to millions besides.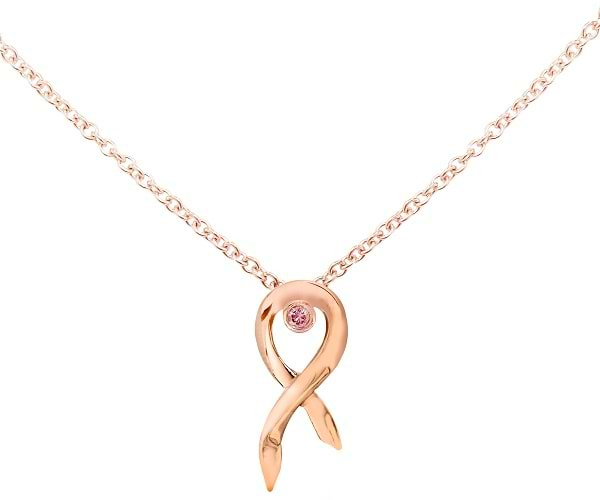 LEIBISH Breast Cancer Awareness pink diamond ribbon pendant
LEIBISH wholly identifies with the need to support women who are battling this disease. With survivors and victims among our family and friends, it is hard not to say that many people are affected by it and are battling its effects. As a singular unit we unanimously decided that fundraising for Breast Cancer Awareness and Research is imperative, and would be the focal point of our business during National Breast Cancer Awareness Month, the month of October.
We will be partnering with Rethink Breast Cancer to provide a donation with every single purchase that is made from our website over $1,000. Furthermore, with purchases exceeding $4,000, our customers will receive a pink diamond pink ribbon pendant, set in rose gold including a 100% natural fancy pink diamond. We view the pink ribbon as a symbol to be worn with pride to represent how far women have come in this struggle and our readiness to deal with the challenges yet to come.
Rethink Breast Cancer has turned the idea of breast cancer awareness and education completely upside down. Launched in 2001, Rethink is the first-ever Canadian breast cancer charity to bring bold, relevant awareness to women and whose goal is to foster a new generation of young and influential breast cancer supporters. Their approach is to infuse sass and style into the cause, and most importantly, to respond to the unique needs of women who are going through it. Together, this October we hope to infuse new hope and understanding for the cause in millions of women worldwide and pave the way for a brighter, healthier future for women everywhere.
Awareness is good - action is better.