Many people will do almost anything to get a diamond, whether it's stretching one's self financially in order to purchase a fine diamond, or resorting to illegal activities in order to acquire one! Unfortunately, we are seeing more and more burglary attempts on jewelry and diamond businesses, some of them successful, and they are only getting more elaborate. Recently, serious red lines were crossed when a thief posing as a blind man succeeded in stealing a diamond ring worth nearly $9,000 from a jewelry store in downtown Pittsburgh.
The Theft
A little while back, in February 2014, a man by the name of Taurus Centaur posing as a blind man named Joseph Caroll called Goldstock Diamond on Liberty Avenue in downtown Pittsburg. He inquired about a 1.33 carat round diamond ring set in 14K gold, for his fiancé. After deciding upon the price of $8,934.50, Centaur told the shop he would come to the store with the payment when he arrived in town the following day. Sure enough, Centaur showed up at the Goldstock store, wearing a long leather jacket, brown leather shoes, black sunglasses, and carrying a cane. He handed over a cashier's check for the exact amount before walking out with the almost $9,000 diamond ring. It was only later that the jewelry store found out the cashier's check was completely fraudulent.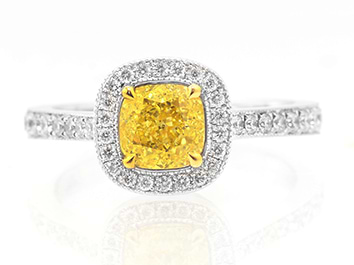 A similar value diamond ring from LEIBISH, a Vintage style Fancy Intense Yellow cushion diamond halo ring
Centaur's Notorious Background
It turns out that 47-year-old Taurus Centaur, who faces felony charges of theft by deception and forgery, is suspected of crimes in a total of seven states, spanning from Ohio to Georgia. Additional crimes that he is accused of include using forged cashier checks to buy diamond rings, vehicles, and electronics in Ohio, West Virginia, Pennsylvania, Maryland, Delaware, Virginia, and Georgia. Centaur, who goes by several aliases, is currently being held in Bartow County Jail in Georgia on another charge. Though he did not have any criminal convictions in Pennsylvania until now, he will anyway be extradited to face charges in Pittsburgh.
A pair of 0.91 carat pink and collection color pave diamond earrings
Shameless Thieves
It is no surprise at all that diamond thefts are attempted so often, as their beauty and immense value appeals to many. However, it does come as somewhat of a surprise that someone would sink so low as to pose as a handicapped individual in order to manipulate a salesman! Nevertheless, the perpetrator has been caught and will hopefully be brought to justice.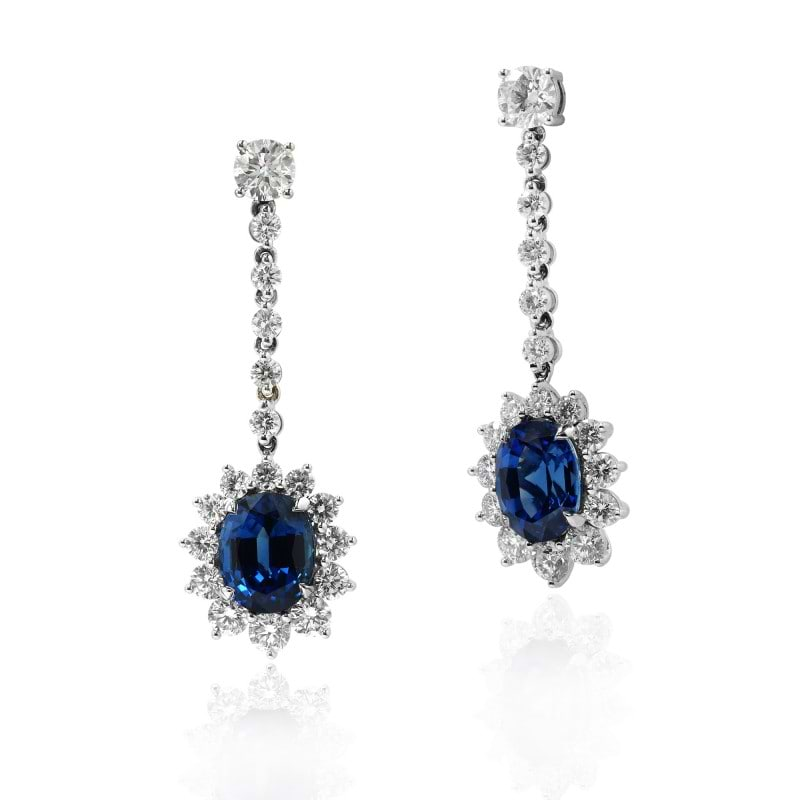 12.15 carat Deep Blue oval Sapphire and Diamond halo drop earrings
Just as a buyer must take precautions in order to come away with an authentic diamond, so should diamond dealers and sellers be on constant alert for suspicious activity and behavior. Of course the highest level of insurance should also always be sought out in order to protect you from any and all circumstances.