Recently Sotheby's accomplished its extraordinary sale of the largest and most valuable gem of its kind to ever to hit the auction block. We're talking about the Estrela de Fura (named in Portuguese), or The Star of Fura. Netting $34.8M US, the exceptional quality Mozambican stone weighed an impressive 55.22 carats, cut from the original 101 carat rough.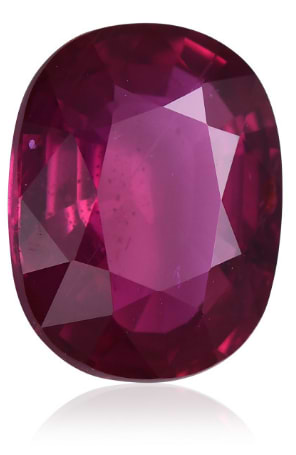 LEIBISH 3.05 carat, Pigeon Blood, Ruby
Less than a year after its discovery, the huge stone was polished into a smaller symmetrical shape about half its original size---a masterful processes aimed at removing impurities and enhancing its color and brilliance. Sotheby's stated that a report from the Swiss Gemmological Institute said the polished stone "resulted in vivid red hues due to multiple internal reflections."
The Source of this Stunner
Rubies were found in Mozambique as early as the 14th century. Yet it was only after Mozambique gained its independence from Portugal in 1975 that mining began in earnest. The mine that produced this remarkable ruby, the Fura Mine, entered the picture in 2017.
Today, their presence is approximately 581 Square kilometers in the main ruby-producing belt and eleven ruby mining licenses. "We completed all the regulatory approval for the commencement of the bulk sampling by the end of February 2020,"reports Fura's website.
All Eyes on the Red Stone
The gem world was enraptured waiting for its sale. Those around the globe who usually show no interest in such jewels were nonetheless captivated by wondering what this ravishing rock would bring at auction. Sotheby's had been stirring up interest ahead of the sale with its marketing—calling it "exceedingly rare." Sotheby's also described the jewel as "the most valuable and important" ruby ever to come to market.
"We own 100% interest in the operating Ruby licenses." Fura Gems' founder and CEO, Dev Shetty was quoted as saying. "Stones of such size and quality are "almost unheard of."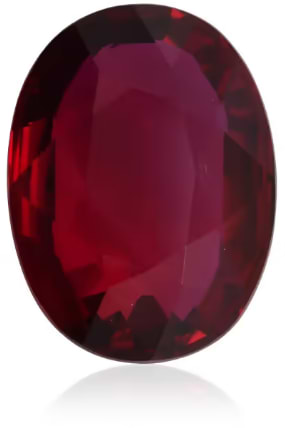 LEIBISH 10.05 carat, Red, Mozambique Ruby
Prelude to the Estrela de Fura Discovery
Finding high quality rubies in modern-day Mozambique is not exactly new. The northern region of Montepuez, Mozambique is now considered one of the world's most productive ruby producing countries. But commercial production only emerged there after 2009, when a huge ruby discovery was found near Montepuez. Estrela de Fura was one of the stones unearthed in that region.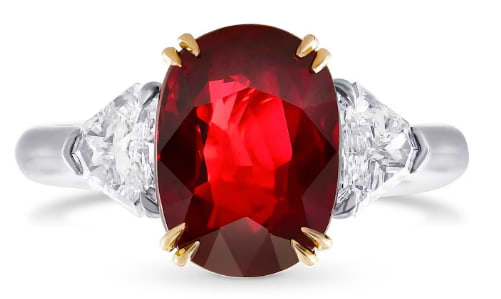 LEIBISH Mozambique No Heat Ruby Three Stone Ring
In years past, Burmese (now Myanmar) rubies were considered the pinnacle of quality for the rosy rocks. Their appeal had reached almost mythical proportions. Burmese ruby owes their extraordinary color to factors specific to the region. First, an alluring slightly bluish-red body color and a pure red fluorescent emission combine to give the stone its ramped-up color.
Second, microscopic silk-like inclusions scatter light across facets that would otherwise be extinct. This produces an iconic softness to the color and greater dispersion across the ruby's face.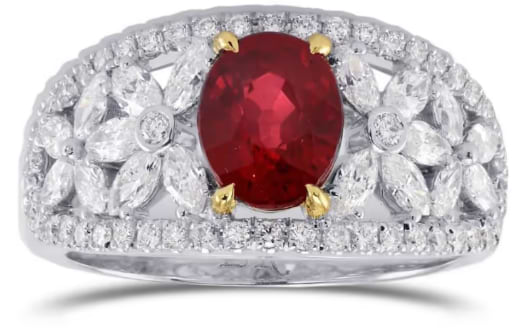 LEIBISH Unheated Ruby & Diamond Dress Ring


Rubies from deposits elsewhere also can possess these two distinct traits, but it's the unique combination of fine color plus internally clean rough that has traditionally placed Burmese rubies above the rest.
Braggging Rights
Mozambican ruby is now vying for that pride-of-place, as Burmese goods decline and the quality of Mozambique's production is steadily rising.
Sotheby's described the Estrela de Fura ruby "as possessing "outstanding clarity" and a dark red color known as "pigeon's blood" — a hue more traditionally associated with highly sought-after Burmese rubies."
Quig Bruning, head of Sotheby's jewelry for the Americas, said that the Estrela de Fura "could help African stones compete with, 'and even outshine' those from Myanmar, (Burma.)"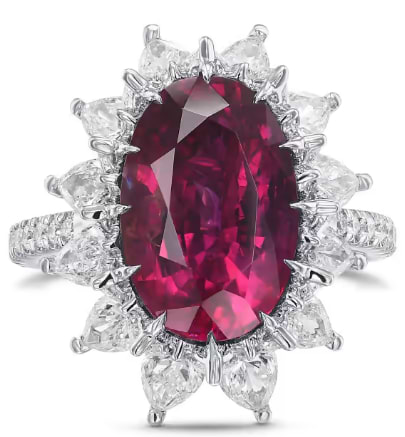 LEIBISH Extraordinary Oval Ruby and Diamond Halo Side Stone Ring
Top This
Rubies are counted among the world's rarest and most valuable jewels. Previously the 25.59-carat Sunrise Ruby from Myanmar fetched an eye-popping $30.3M US, in Geneva, in 2015.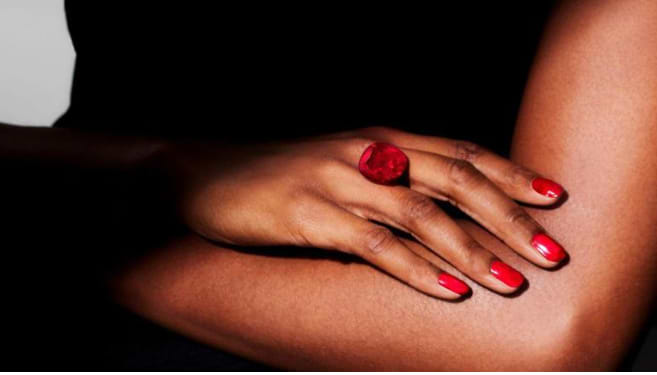 Estrela de Fura, is called the world's largest gem-quality ruby ever discovered. – Courtesy Sotheby's