What could be more feminine and enchanting than delicate pink gemstones? The ones to watch now are fancy pink sapphires. There are some very solid reasons for their surge in popularity—that is if we need more reasons than their stunning good looks!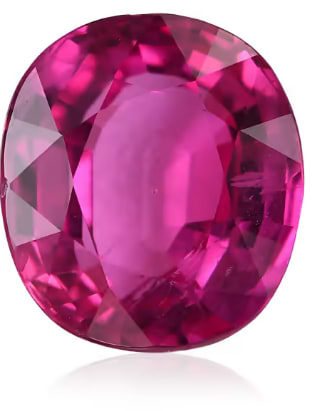 LEIBISH 2.18 carart, Pink, Thai Sapphire
What Makes Pink Sapphires Desirable?
Pink sapphires are extremely flattering on many skin tones, and they convey a ladylike vibe like few stones can replicate. But don't let the delicate appearance fool you. Under that fragile appearance, we discover pink sapphires are an extremely durable jewel with a Mohs scale hardness of 9—ranking next to diamond, which is the hardest natural gemstone on earth.
Its natural strength is one of its most beneficial traits. Pink sapphire is no softy—it will take a superb polish for an extra brilliant finish. You'll be glad to know its stunning vibrancy will last a lifetime.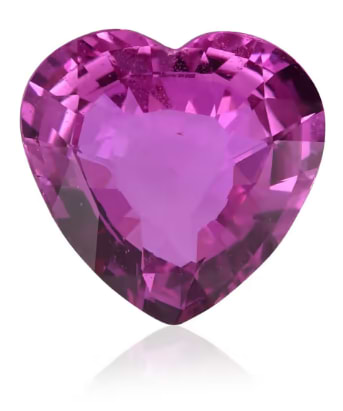 LEIBISH 6.01 carat, Pink, Madagascar Sapphire
Pretty Fancy Sapphires
Pink sapphires are one of nature's unexpected surprises. Sapphire is a member of the corundum family which includes both sapphire and ruby. All other colors of this material are referred to as fancy color sapphire. Because it's a naturally occurring gemstone, you'll find the range of pinks to be nearly endless—so you're likely to find the exact shade that appeals to you.
Range of Colors
You may find purplish pink sapphire, or slightly brownish pinks, and rarely the orangish pink variety. Certain orange – pink sapphires, especially those from Sri Lanka are classified as Padparadscha sapphires. Their mesmeric tint prompted its exotic name—Padparadscha. This word from the Sanskrit language describes a delicate lotus blossom color revered in that part of the world.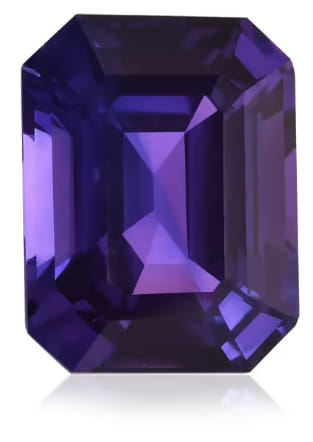 LEIBISH 20.15 carat, Purple, Sri Lankan Sapphire
A Bride's Pick
Pink sapphires have gained in popularity over that last few years, and many brides are seeking out these blushing gemstones as their most romantic choice for bridal jewelry, especially their engagement ring. Today's bride makes a greater point in selecting personalized engagement jewelry to reflect her own individuality. The pink sapphire brings a romantic sentimentality and desire for a unique statement ring into play. Romance, femininity, and individuality are all wrapped up in a delicate package with baby pink sapphires.
Since there are so many shades of pink to choose from, you may wonder which is right for you. Some industry leaders say the intense magenta-like pinks are the most sought after now. But think of the shades boasting a purplish-red tint—they are popularly called Hot Pink, or even Bubble Gum Pink. They are a very grown up version of the pastel pink color.
A year or two back, as pink sapphires became more popular with consumers, we began to see the lighter toned varieties gaining ground with shoppers---and not just for the bridal customer.
Selecting a Pink Sapphire
Pink sapphire earrings, pendants, line bracelets and rings of all kinds have found favor with jewelry shoppers. The choice is the shoppers as to which shades of pink they want to have.
No matter what tone of pink you look for, there are a few things to keep in mind to make sure you're buying the very best quality in this amazing stone.
Carefully examine your sapphires and inspect them for symmetry and excellent cut. Of course, the larger the stone, the easier it is to complete this task. The more symmetrical and well cut your stone is, the better it will reflect light and produce that intense sparkle that you're looking for. Fancy color sapphires may be heat treated too—it is an industry-wide accepted process which optimizes a stone's attractiveness. Ask that question when you buy.
The availability of pink sapphires always relies on where they can be sourced and what quantities are available in the marketplace. Traditional sources for this material include East Africa, Sri Lanka, and Myanmar (Burma). Fortunately since the late-90s more deposits opened in Madagascar which have markedly increased their availability worldwide. Still, these beauties are categorized as 'rare' in the fancy color sapphire niche.
Why are Pink Sapphires so Desirable
If you're a star gazer—the celebrity kind, it won't take much imagination to figure out how these pink wonders have gained in popularity. Fans of Jennifer Lopez remember her 'first' engagement to Ben Affleck was a ravishingly large pink diamond. Then, the late Kobe Bryant gave his wife Vanessa a jaw-dropping lavender pink diamond ring. We love those. But there aren't many pink diamonds left to buy. The few that are available have astronomical prices. And since the closing of Australia's legendary Argyle mine a couple years ago, we won't be seeing those elusive pink diamonds again.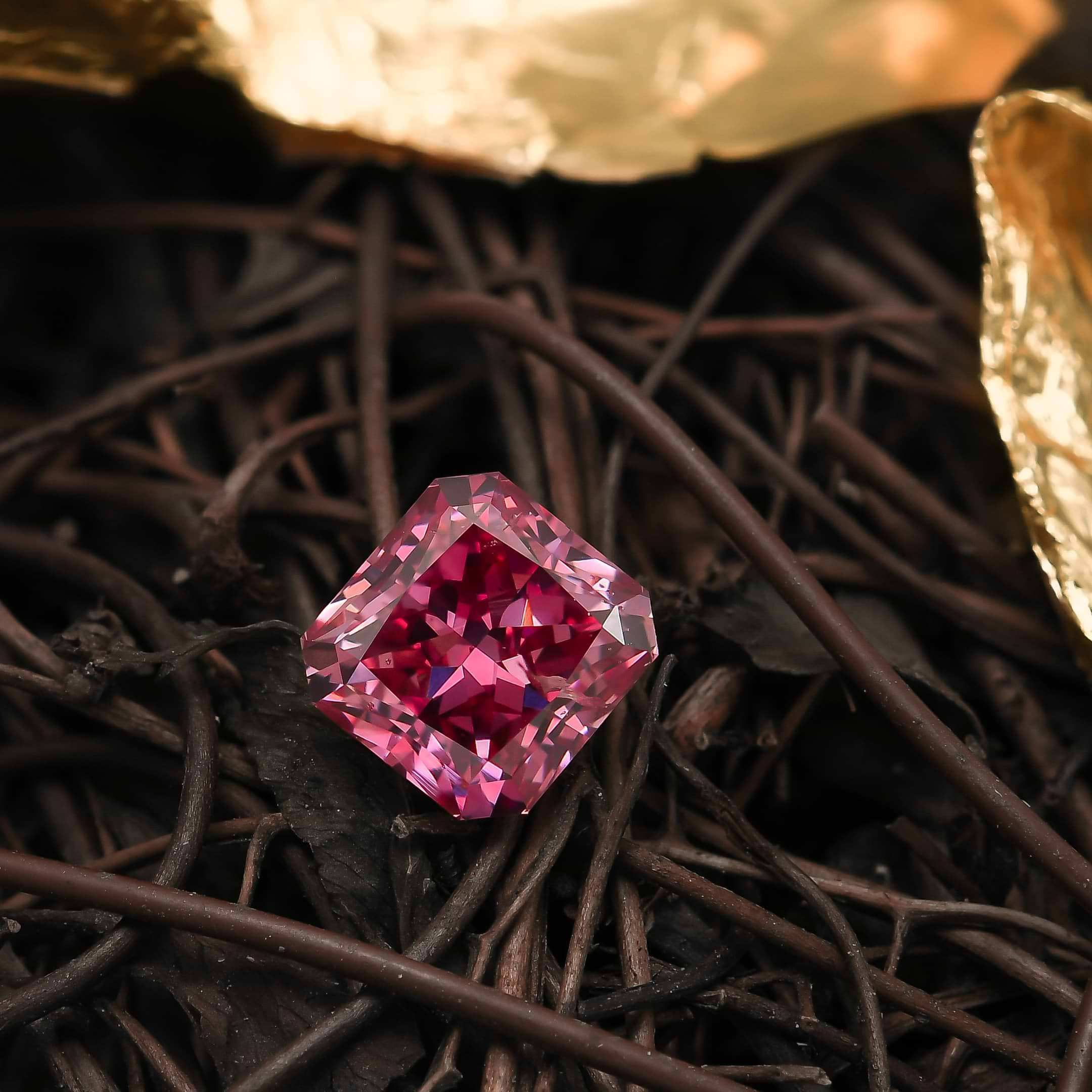 SOLD: LEIBISH 1.03 carat, Fancy Vivid Purplish Pink Diamond
Fortunately gemstone fans can get their pink fix with gorgeous natural pink sapphires. These lustrous durable stones deliver that wow factor that pink diamonds do—and they provide collectors with a nearly limitless array of nuanced pink hues to choose from. All the brilliance, all the delicate pinks and fortunately for us, even though they are counted as rare, they are available with a bit of searching. ▼