From time to time I receive mails with the question; if I were to invest today US$25,000, what would its net worth be in two years from now? My answer is: if you need your money within the next two years, diamonds are not the ideal source for investments for you.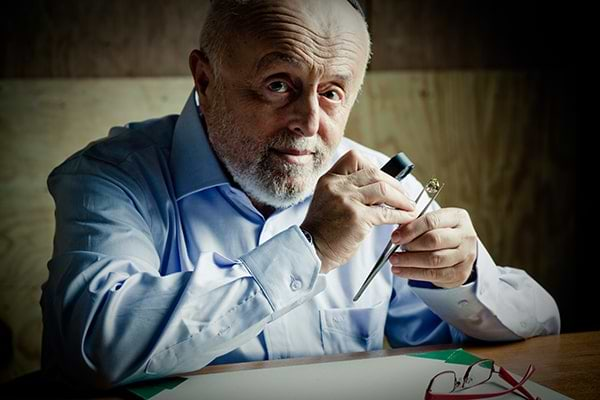 I have tried to create a "road map" for potential buyers to follow. From the many individuals who purchased Yellow or Pink diamonds from us, only a few kept their stones for the long haul, which really, is what one needs to do. Most came back to us after two years or so for their own, personal reasons. And when that happens, we do whatever we can to help them out. Depending on the stones, we might send out emails to specific contacts, we might make an email blast to all our subscribers, and often we will put their stone up on our site for the wide range of visitors we see on our website.
However, those who purchased Pink diamonds from us in the past, especially Argyle Pink diamonds, and held on to their investments for a considerable amount of time, could easily earn double the value of their original investments! Ironically, some clients of mine who bought their stone from us years ago, live just a short trip away from the Argyle mine, in Perth Australia. Many of our past clients like these have doubled the value of their investment in less than 8 years.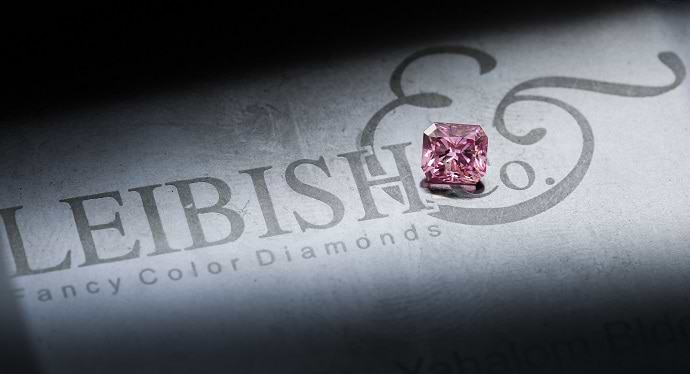 So let me place some signposts on your road map to help advise you about how to properly invest in Fancy Colored Diamonds.
1) Divide your available capital, but don't use more than 20% for diamond investments.
2) The minimum amount we advise you to invest is roughly US$50,000. Obviously, this depends on the stones recommended and could be a smaller sum if there are good reasons to utilize that specific stone as an investment.
If someone wants to buy a smaller pink diamond for the fun of it, or a special occasion, it will make as an excellent gift which they might see a return on later on down the line. This doesn't mean you cannot consider a smaller amount an investment, but if you want my honest advice, this is the direction I would go.
3) Think in line of a long-term investment. The longer you hold the stone, the better. We have seen a significant increase in prices over the past 30 years. Holding an investment stone for less than five years is not effective.
Just to clarify my point, the market value in 2012 for a 1.00 carat Fancy Intense Pink diamond was $180,000 per carat. Today, in 2015/16, that same 1.00 carat fancy intense pink stone would go for $210,000 per carat.
For a better understanding of market prices, have a look at this article Color Diamond Prices - The Value Of Fancy Color Diamonds.
image of a 1.00ct pink diamond ring
4) Your basic aim is to keep your money safe, hidden and unexposed to political and financial upheavals.
5) Only buy the best and don't chase bargains. Personally, I highly recommend that you purchase an Argyle diamond as your first investment. They are expensive, but won't be available for much longer, as the Argyle mine supply is diminishing.
Kashmir Sapphires had the same history, because the last Kashmir sapphire was mined in 1934. So their beauty and rarity pushed their prices sky high, similar to Argyle diamonds.
6) The diamond market is currently depressed, and interested in cash. Now is a good opportunity to buy at great trade prices.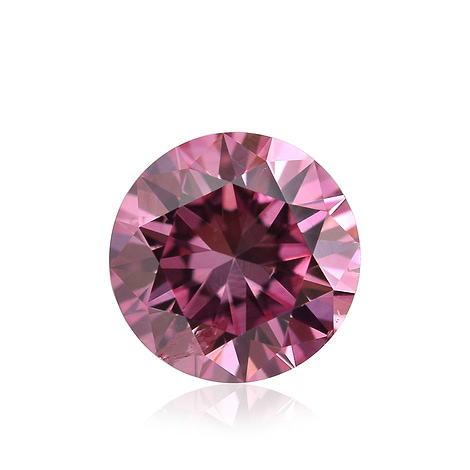 Although this 0.35ct fancy vivid purple pink, Argyle diamond is small, which retailed for roughly $100k in 2015, it makes for an excellent investment for someone able to hold it for a few years
7) Check the details of the company you plan to use very carefully, as you may need them to sell your diamonds at a later date. Their reputation, history, and integrity are crucial to your decision.
8) A 30 day money back guarantee is a crucial decision in your investment purchase. If the company doesn't offer this option, don't give them your hard earned money.
9) Due to the fact that diamonds are not as liquid as stocks, make sure that the company will re-sell your investments, even after many years, and give you a good market price.
10) And last but most important: only buy a diamond if you feel that the stone "talks to you." You need a stone or a remarkable piece of jewelry which really appeals to your heart, because if you don't fall in love with your stone it might be difficult for you to keep good faith and hold on. You need to keep that "wow" factor alive. A stone that will make you feel secure about holding on to it for many years, and maybe even leave to the next generation to pass on the investment you made to your children.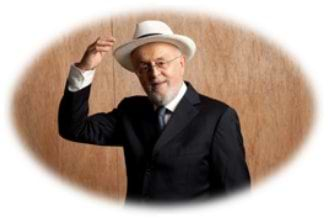 Best regards,
Leibish Polnauer, President and Founder of LEIBISH Fancy Color Diamonds