Emeralds appear to be gaining a lot of popularity. Just yesterday, Harry Winston bought the Rockefeller Emerald, which sold for the most expensive price-per-carat paid for an emerald, ever!
One of Gemfields core products are their Zambian emeralds, which have appreciated in value quite considerably over the past few years. Hence, the collaboration between them and LEIBISH, who began producing exquisite emerald jewelry with goods sourced from Gemfields. Last month, Pallinghurst Resources LLP actually made an offer to purchase all existing share capital of Gemfields, not already owned. This offer hasn't yet been accepted, but they already shared that once approved the company will be delisted from the London Stock Exchange.
The 64 carat Leibish emerald necklace

The magnificent 64.64 carat emerald and intense yellow diamond necklace is now on exhibition LEIBISH's booth at the Hong Kong Jewellery & Gem Fair. It appears that Pantone aren't the only ones that think Greenery is the color of the year 2017.
Just three months back the La Gloria, whose main piece of the collection was an 887 carat rough green emerald, was discovered on a 400-year-old-shipwreck. All the biggest media outlets who focus on fine jewelry promoted stories about this magnificent find. Earlier on in June 2017, billionaire Lev Leviev bought into the Grizzly emerald mine in Zambia. In search for his next fortune, he now owns half of one of Africa's biggest emerald mines.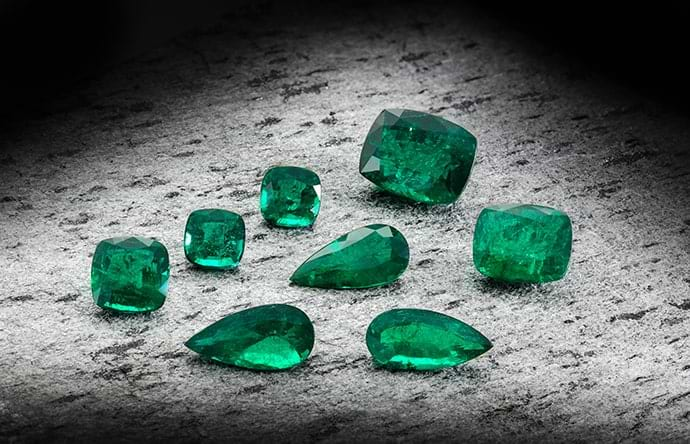 An assortment of Emeralds by Leibish
In the world of luxury products, fine emeralds are making their way to the eyes of the investors. It seems the trend for some sort of a green revolution has come.