Desire is the ultimate engine moving the world forward. As the diamond business is waking up, everyone is trying to place themselves and their brand as the ultimate judge. De Beers did it in the 60s and sure enough we would all love to do the same today and own the Diamond Brand.
Truth be told, as far as I am concerned, it's a good thing. Any effort one diamond or jewelry company gives, will add awareness to the overall market of the products we all sell.
Listed above are some of the big players in the market. When you look them through, which of them do you feel you could trust the most?
Martin Rapaport- He has over 50 years experience in diamond business. Martin is a real guru in the world of diamonds and knows the market quite well. He just introduced the Rapaport Investment Diamond Report (IDR), claiming that only diamonds wearing his seal are the best of the best and worth investing in. His new concept is to give a Rapaport seal to a GIA graded stone, claiming that only these stones are double checked, all EX EX EX None, with a perfect make, and would therefore retain their value forever. I like part of the concept a lot. It shows that diamonds can become a long term investment vehicle for conserving wealth. I also assume Rapaport, who essentially controls the white diamond market prices, will do everything in his power (you know what I mean) to increase the price of these stones which are baring his signature.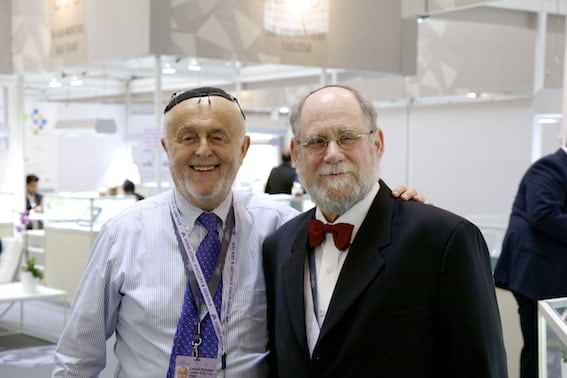 Leibish Polnauer and Marting Rapaport
De Beers tried the same trick with The Forevermark diamonds, bearing a De Beers signature. The concept did not take off as no woman walks around showing an EX EX EX Rapaport seal or a De Beers Mark. Once the stone is set, all stories of forgotten.
But, I still feel it is a good sign indicating that diamond prices will take off, and your money may very well be invested.
Stephen Lucier- CEO of De Beers, Forevermark. 'Only De Beers Diamonds are Forever.' Again, it is a sweet idea, and I do respect Mr. Lucier a lot. But, it lives only as long as it is properly promoted with an uninterrupted flow of money. Although he tried, regretfully, it did not happen. Diamonds ended up heavily discounted in the three quarters of 2015. Sure, it wasn't as bad as the Anglo American Stock (De Beers owners), but prices declined. I do admit that we own some of that paper and still feel optimistic that it will have a comeback, but for the time being AAL bonds have been downgraded to the level of junk bonds.
Eden Rachminov- Managing partner of Rachminov Diamonds, and founder of the FCRF. Eden's Fancy Color Diamond price Index shows the market prices for stones which do not appear on the Rapaport list. His research shows how Fancy color diamond prices will only go up. Eden is fine man, honestly a mench. He is also a nice looking young man, with whom we do business with from time to time. Nevertheless, I do not participate in his FCRF price report. I dislike the idea of price reports, and market predictions. Lists like this from him and from Rapaport are supposedly binding sales recommendations for the all levels of the trade from Surat to Beverly Hills. The idea is that everyone follows the same market prices. However, in reality, it destroys the margin of the retailers and outs the middleman out of business.
Both Eden and Leibish talk colored diamonds
Leibish Polnauer- Founder and president of LEIBISH Also known as Papa Leibish, claims he knows it better than all the other market leaders. Allow me to revel to you what I really think. In all honestly, I am not such a smart guy, or an industry maven, as some of my readers believe. Diamonds, white, pink, yellow, and even the black ones, are not about value. There are certain colors which I have seen retain value and honestly believe will continue to do so, but the industry as a whole is not about what is being invested in or not. Diamonds are about desires, emotions, and moods. These stones reflect the value of relationships.
Leibish gifting a yellow diamond ring
Of all the images shown above, I prefer to listen to Marilyn Monroe. Diamonds are a girls' best friend. The desire is the ultimate engine of the value of diamonds.
It is up to us companies to increase the awareness of our products and promote our brands as best we can. But the desire is what will make the market keep rising.
Don't listen to what we all have to say. Rather, trust in yourself and listen to your heart.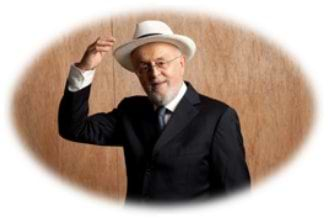 Best regards,
Leibish Polnauer, President and Founder of LEIBISH Fancy Color Diamonds