The Golden Globes ceremony 2018 was slightly different from the previous years, at least in terms of the jewelry. Emeralds appeared to be the go-to stone and big was the name of the game!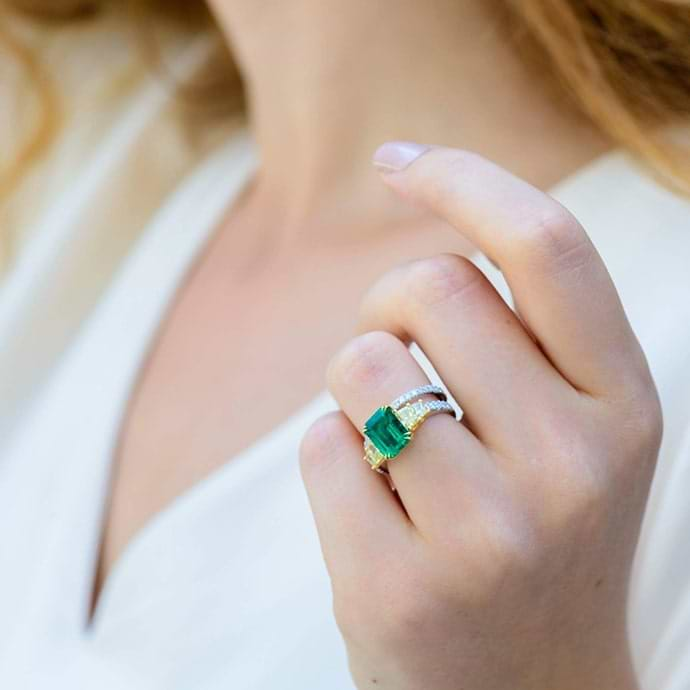 A gorgeous green emerald and yellow diamond side stones ring
The Puritan approach, that pretty women don't need a lot of jewelry seems to be a thing of the past. In fact, there was over $20 million of diamonds and jewelry worn at the event. We saw some of the best celebrities around promoting some of the most attractive looks, to which the jewelry selected contributed towards. What was best, was that it wasn't only the younger or older crowd who engulfed themselves in these remarkable pieces.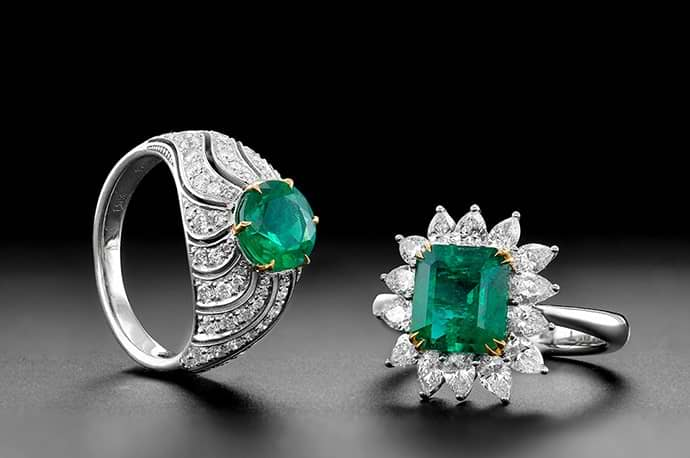 A spiraling daylights designer dress ring and an emerald flower motif and diamond ring
Zoe Krawitz wore a large pair of Lorraine Schwartz emerald earrings. Especially when it comes to these beautiful stones, with emeralds there simply is never too big. Alexie Ashe sent the same message with her Irene Neuwirth large green emerald earrings. Debra Messing was wearing a gorgeous emerald ring and matching emerald earrings, both in big visible sizes. Catherine Zeta Jones also chose a stunning pair of emerald earrings.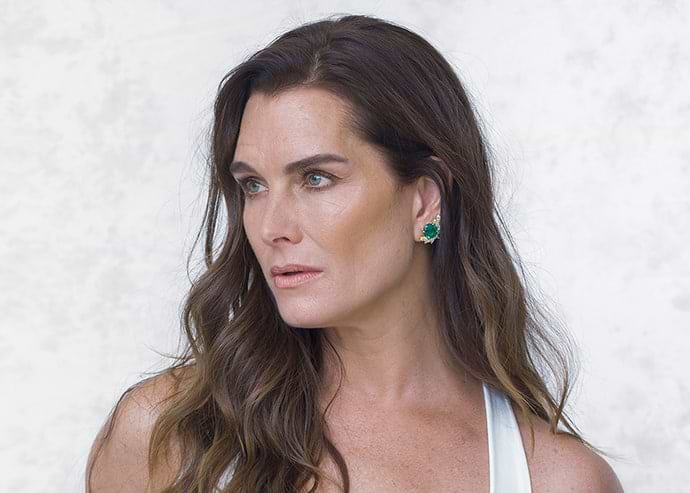 Brooke Shields in a pair of Leibish Emerald earrings
Image courtesy of Social Life Magazine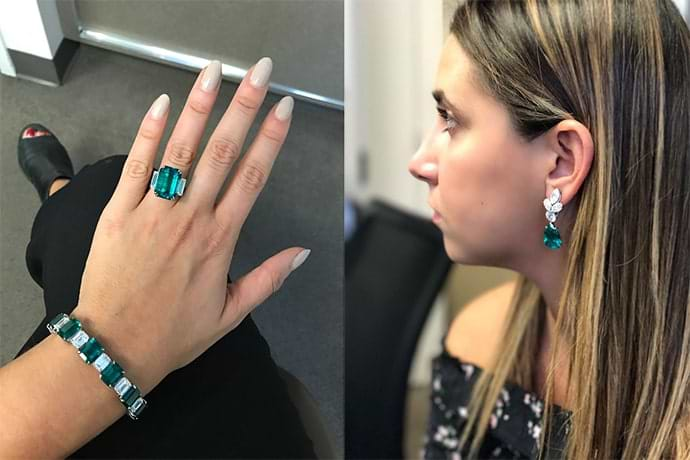 Trying on Leibish emerald jewelry
'Solidarity' was an adopted theme of the Golden Globes 2018. Perhaps it is me, but emeralds, which have been said to represent hope, seem to be a perfect gemstone to promote such an important cause.
When we create emerald jewelry, we follow the same trends. The conflict between which is better, a larger size or a stronger color, will always remain. But setting the jewelry piece with the best stone possible in order to make it breathtaking will always be the end-goal.
We just a sold a magnificent emerald necklace with a perfect matching ring.
An extraordinary 64.64 carat, emerald & yellow diamond necklace and a 27.08 carat emerald cushion ring with vivid yellow diamonds
January is bonus time. You worked very hard all year long and now is the time to spoil yourself. Browse through our collection of emerald jewelry and let us know which pieces you like best.