I recall back in the year 2000, when a pair of Burmese sapphire and diamond earrings was sold at Sotheby's for $190,000. At the time, I hadn't yet ventured into the world of fine gemstones. I was buying primarily small pink and yellow diamonds.
A sweet selection of fancy color diamonds
Argyle pink diamonds were not a major hit yet. That year, I sold a number of intense pinks which were to be used with some fine watches. The price at the time was $3,000 per carat. Goods like these are very difficult to find these days, and when they are, their price is no lower than $15,000 per carat.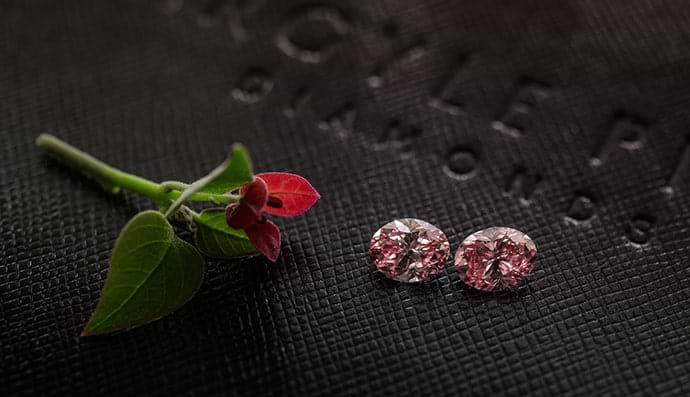 A pair of Argyle diamonds from the Tender 2017
Even the bigger, more substantial stones sold for much lower prices. I sold a 2.00 carat, intense blue diamond for $330,000 per carat to a dealer from Geneva. He still has that stone, and recently asked me if I was interested in buying it back at $900,000 per carat. I also sold a 5.00 carat intense pink diamond for about $300,000 per carat, which today would go a million dollars per carat, at the minimum.
Over the past few years, the world of color has seen some dramatic price increases. The value of fine blue diamonds has skyrocketed more than any other stone. Even a 2.00 cart intense blue can reach a million dollars per carat.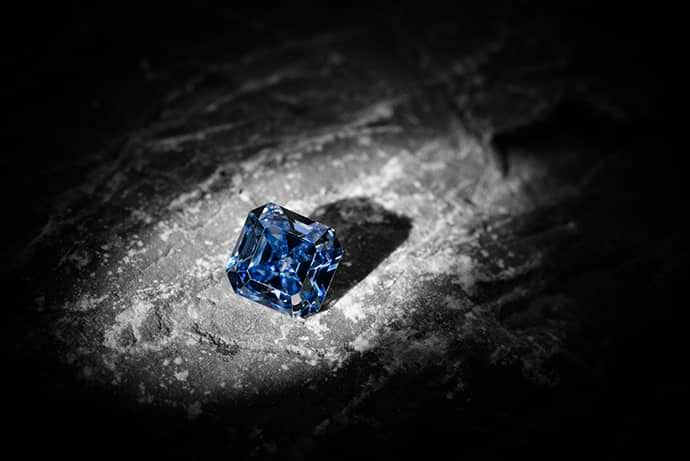 1.41 carat, Fancy Vivid Blue Diamond, Radiant Shape, VS1 Clarity, GIA
Yellow diamond's progressed modestly as well, but they have a lot of space to grow. I see yellow diamonds as greatly undervalued and believe their prices will increase in the next few years as their popularity increases.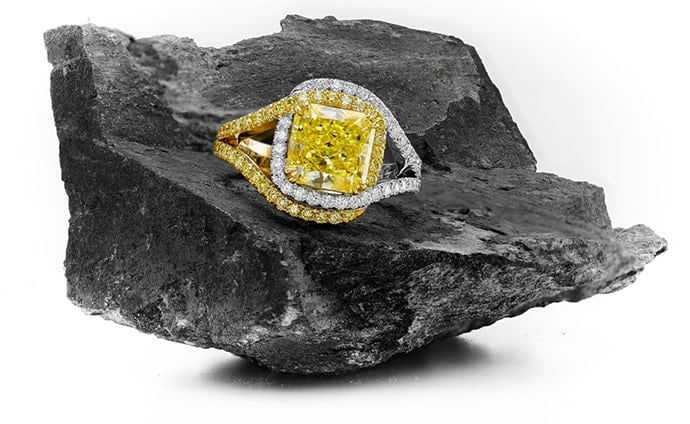 A 3.92 carat, fancy yellow, pave cross-over diamond dress ring
The 23.02 carat and 20.83 carat pair of blue sapphires which I spoke of earlier reached 1,095,000 USD a few weeks back in Sotheby's New York. From $190,000 back on April 12, 2000, that is an appreciation in value unheard of with almost any other investments. Fine Colombian emeralds have realized similar price increases as of late. The best example is the 8.01 carat emerald which was sold a few weeks ago in Sotheby's New York for $1,035,000 USD.
When clients ask me if color diamonds and gemstones make for good investments, to me it is an easy answer. They need to think in big terms and not expect a dramatic return in a year or two. However, if they are willing to wait 10 or even twenty years, the return for the next generation has potential to be phenomenal.
My motto is to only go for the best. It's all about conserving the value and passing it on to the next generation, while enjoying the jewelry you own. This way, both you and they will benefit from your investment.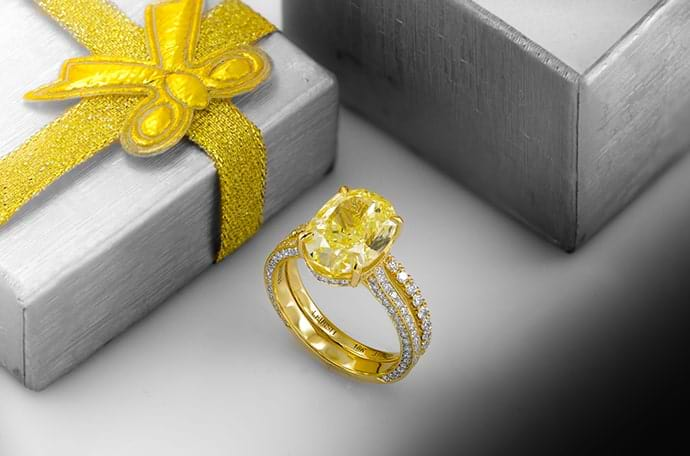 A 4.99 carat fancy light yellow oval diamond wedding ring set
In the gym, just this morning, one of my respected friends asked me what the best way was to put money into diamonds and gemstones. I told him, just like we stretch ourselves here in order to get the best results and not get hurt, you have to stretch yourself there just as well. When looking for a cell phone or computer, people go after the better model. Don't take my word for it. Apple was reported the most influential company of 2017! So, when buying a diamond or an important gemstone, don't buy cheap and don't buy too small. Go for the best stone you can get within your budget.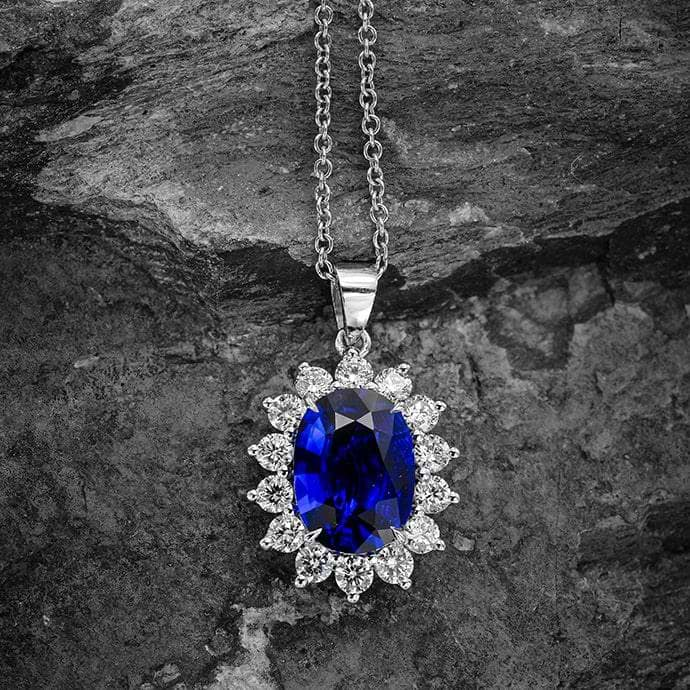 A 3.53 carat royal vivid blue sapphire & diamond pendant
Have a look through our selection of the finest natural fancy color diamonds we have and let us know where and when you would like to connect.