TOP CELEBRITY ENGAGMENT RINGS 2020
Take a look at our all-time favorite celebrity engagement rings that have us pining. From breathtaking emeralds to bold blues, here are our favorite rings gracing the hands of Hollywood.
Katy Perry:
On Valentine's Day 2019, Katy Perry confirmed her engagement to beau Orlando Bloom with this astonishing ring made up of an oval-shaped ruby accented by natural brilliant white diamonds surrounding it to create a floral like halo.
Shop the Katy Perry look here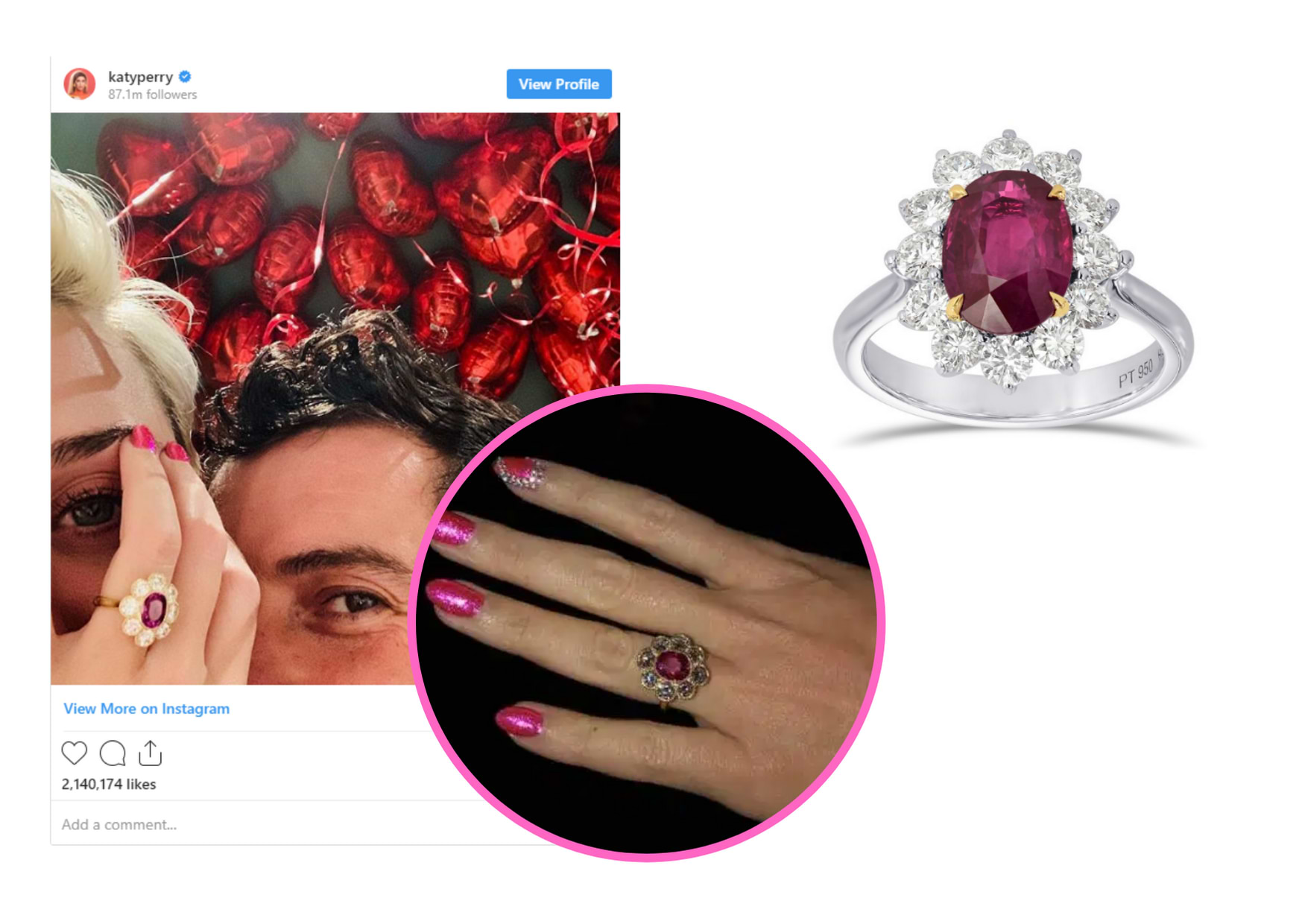 Kate Middleton:
In November 2010 Kate Middleton took the world by storm after Prince William proposed to her in Kenya. The ring has a long lineage of royalty and was made famous by Prince William's mother, the lovely Princess Diana, and with the engagement of Prince William and Kate Middleton, its recognition grew exponentially. The classical 12 Carat, deep blue Ceylon sapphire is set around a cluster of 14 solitaire diamonds and set in a 18 Carat White gold band.
Shop the Kate Middleton look here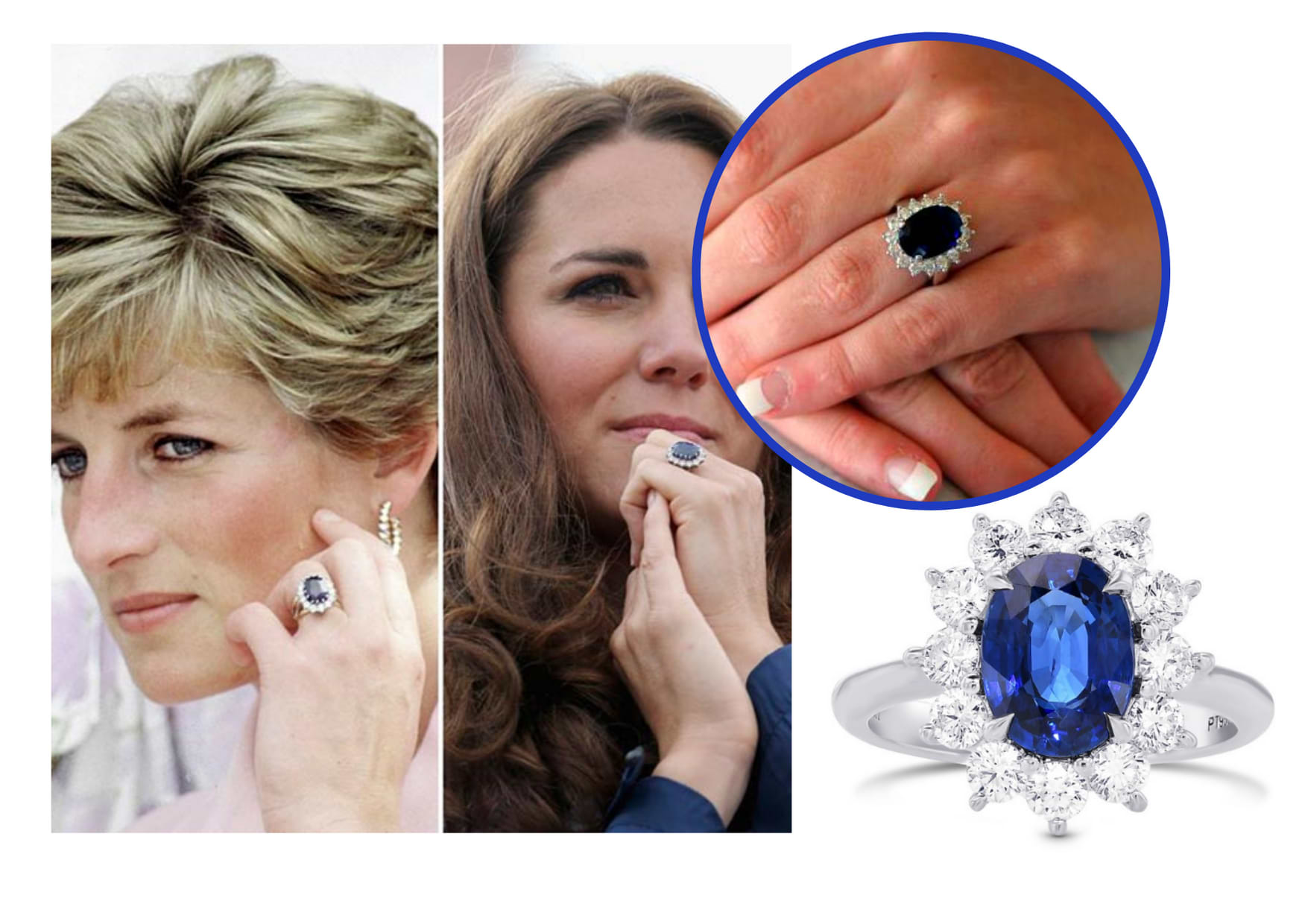 Lady Gaga:
Lady Gaga broke news of her engagement to Christian Carino during her moving acceptance speech at Elle's 25th annual Women in Hollywood event-although the stunning pink diamond surrounded by brilliant round diamonds had been spotted on several occasions before this.
Did you know at LEIBISH you can custom create a ring to fit your look? Shop similar stone to Lady Gaga's here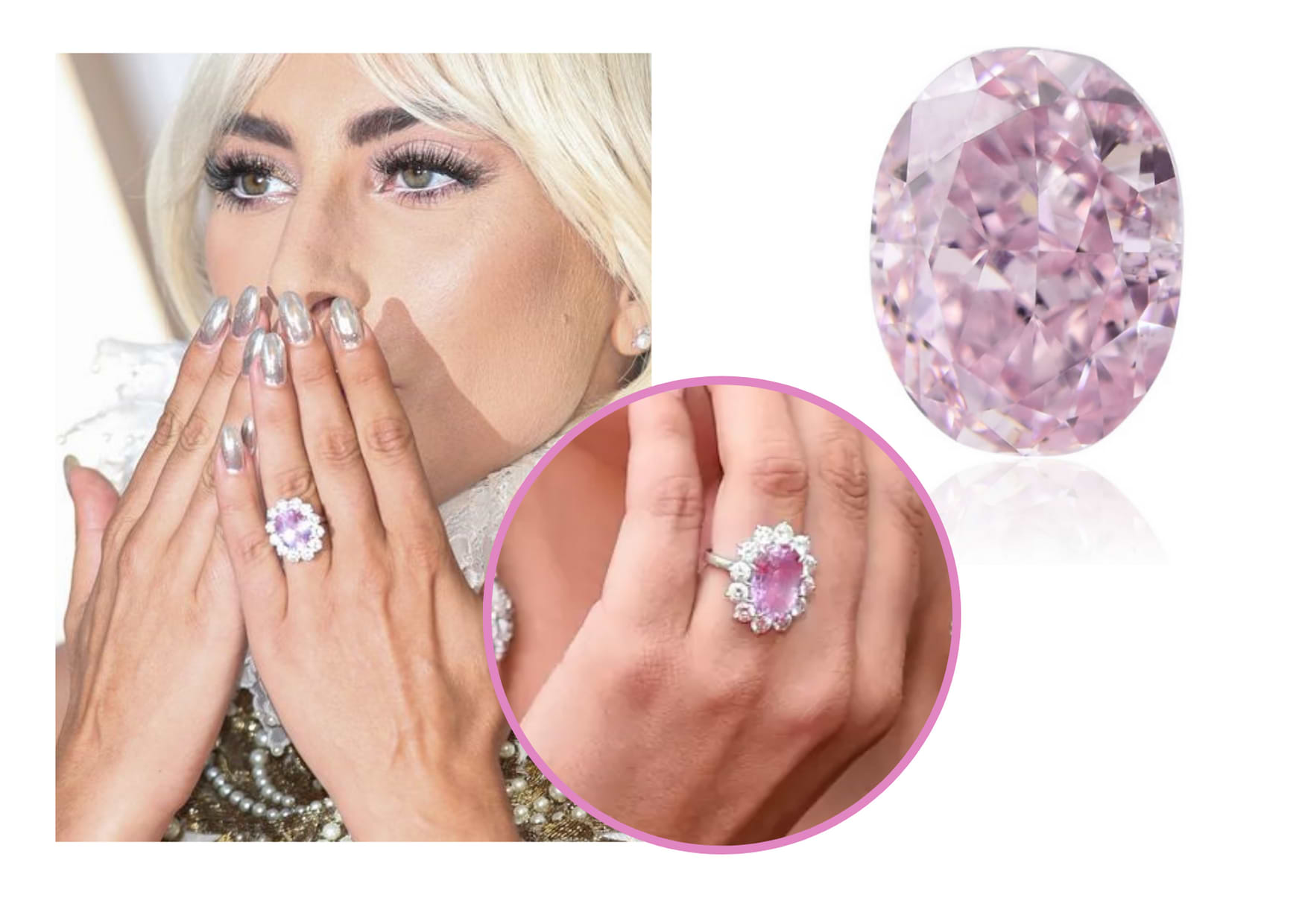 Eva Longoria:
Eva Longoria turned heads in 2015 when she announced her engagement to Jose Antonio Baston in Dubai. Longoria's classic ruby stone is surrounded by diamonds making this a timeless classic.
Shop the Eva Longoria look here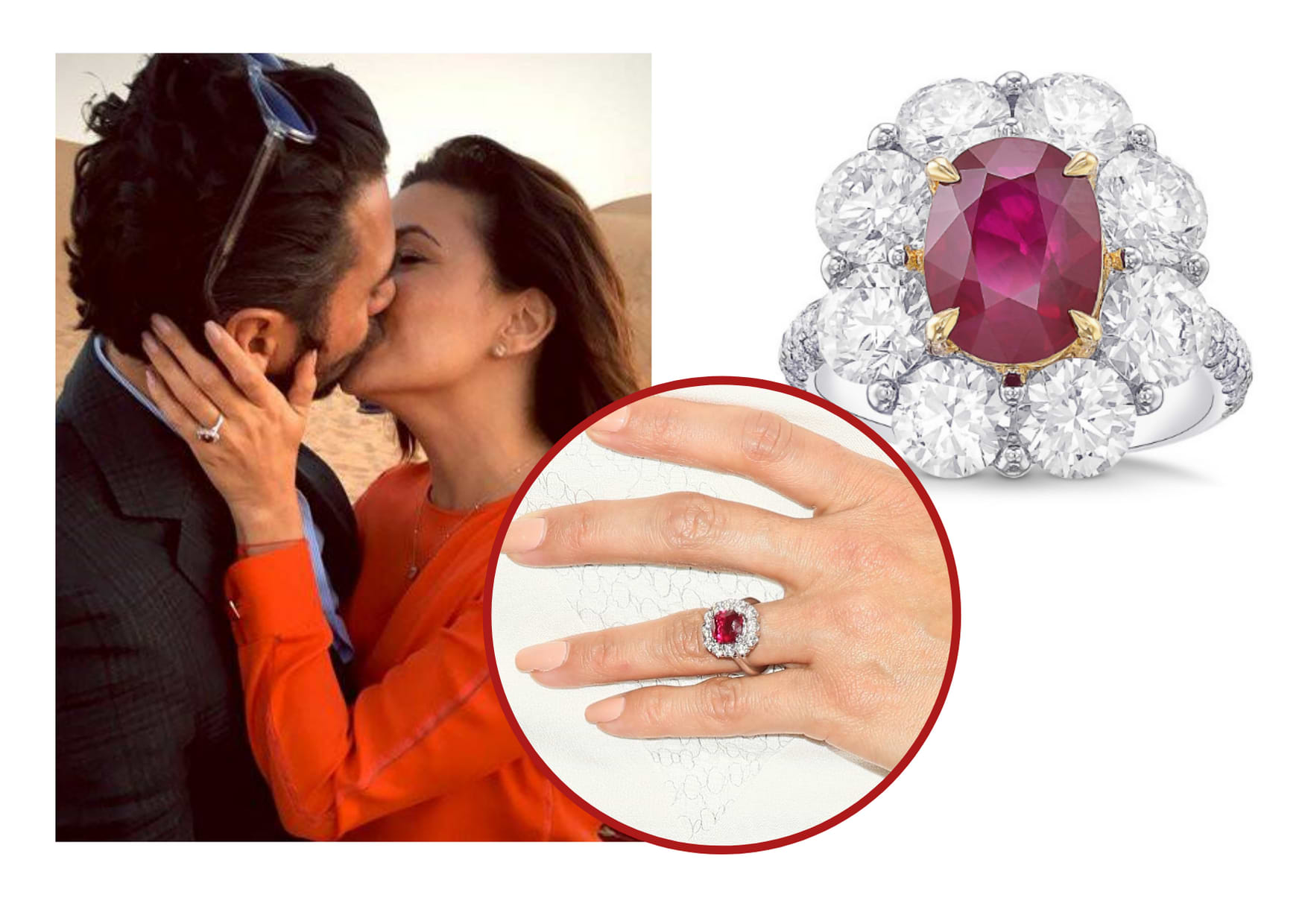 Victoria Beckham:
It comes at no shock that Victoria Beckham has a reported 14 unique engagement rings from husband David Beckham, however this one is by far our favorites. Check out Victoria's emerald engagement ring! The cushion cut stone that is surrounded with a halo of diamonds on a white gold band is truly something out of this world.
Shop Victoria Beckhams look here