Old-timers in the diamond industry used to keep their most important stones well hidden in their vaults. In order to be fair and not to "burn" them by showing them or displaying them. They tried to maintain the appeal of a new stone not seen by anyone .
This was until RapNet came along and opened the door to many important white diamonds world-wide. Their publications on social media, such as Instagram,YouTube, Facebook, etc., opened many secret compartments and as a result, diamond dealers and jewelers slowly realized that the world will not come to an end if you display an important stone properly.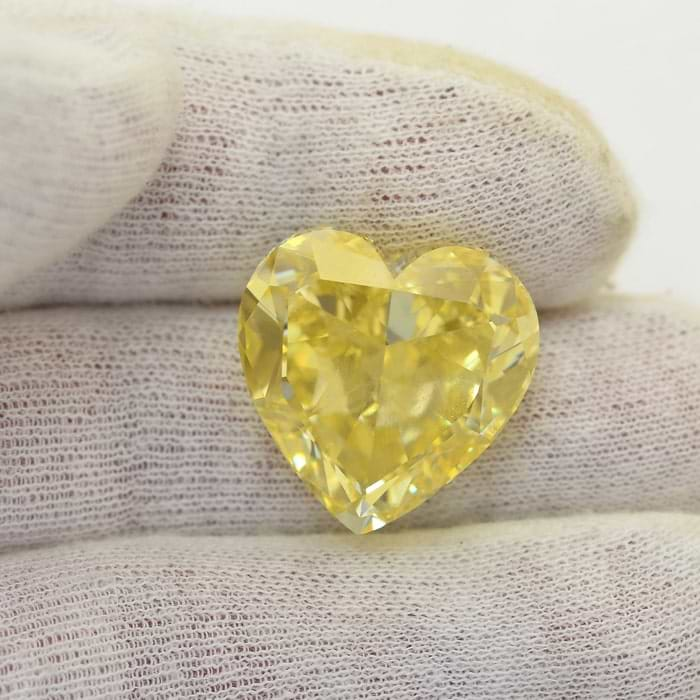 52 Carat, Fancy Intense Yellow, Heart Shape Diamond
At the same time private clients started to search for important and rare stones online. Why run around the world looking for a fine pink or yellow diamond, when you can search from the convenience of your own home or office?
Until this time, auction houses basically had a monopoly over the market's important fancy color diamonds and gemstones and grabbed a substantial chunk from luxury jewelers world throughout the world.
That was until companies such as RapNet, Bluenile, and James Allen gave the world of private customers easy access to polished diamonds.
The distinction between "Trade" and "Private" customers is now history. There are now only buyers and sellers.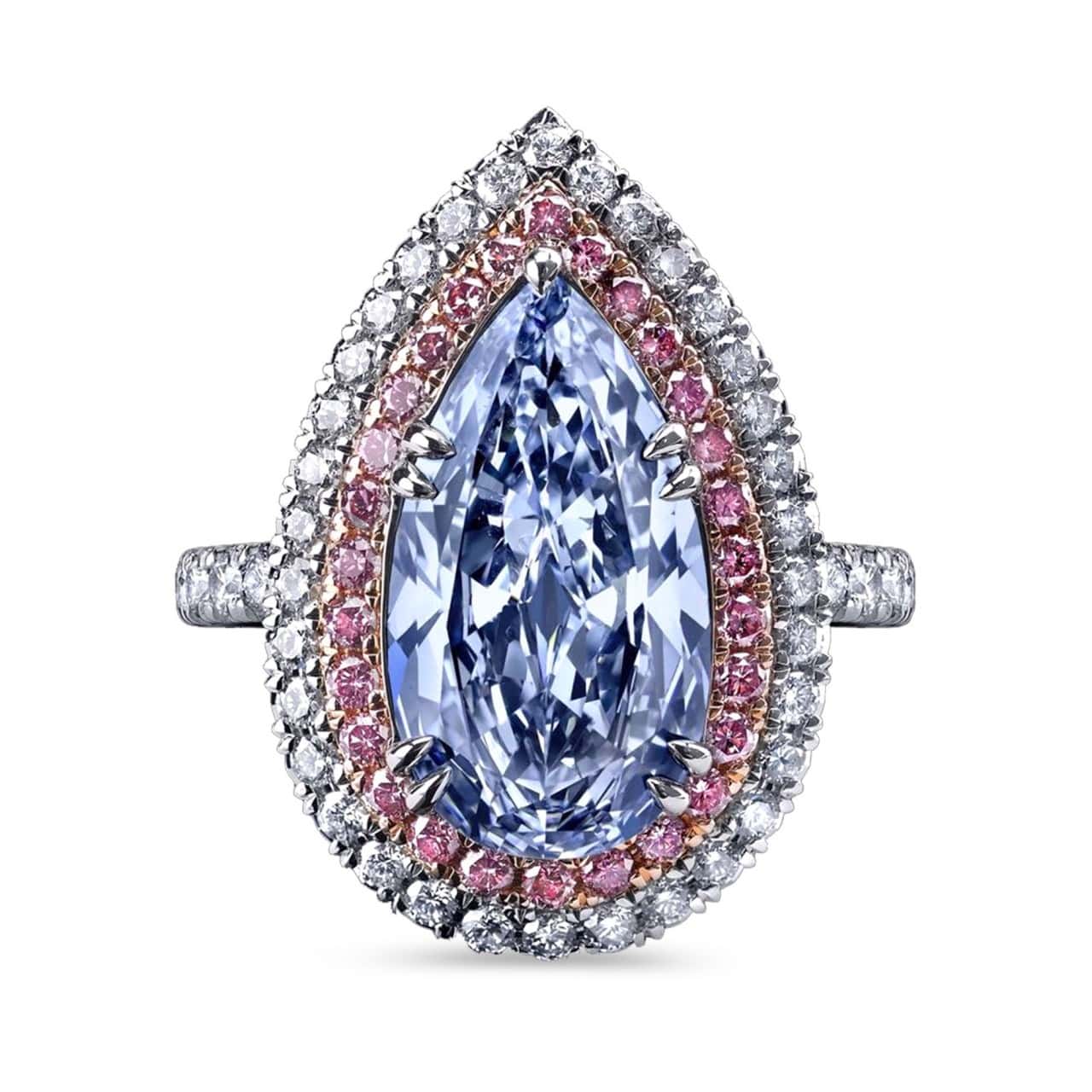 Fancy Blue Pear & Pink Diamond Dress Ring

The increasing competition in the market of engagement rings, as well as other jewelry items is eating away at the profits of good ol' fashion brick-and-mortar jewelry shops, as well as Internet businesses.
LEIBISH has always been a pioneer in finding new markets, new products and unexplored corners.
The LEIBISH Vault is creating a space for those looking for the world's most important and rare diamonds, gemstones and jewelry. These pieces are personally selected for an audience that wishes to acquire items that are the calibre that are "normally" offered in Auction; extraordinary pieces that are truly one-of-a-kind.

The Vault has been divided into two main "rooms." The first room will showcase exceptional goods and is open to the public. The second room is a "secret" room where limited access will be provided to select clients* who are looking to acquire the the "unattainable," cream of the crop of Fancy Colors, Diamonds, Gemstones, and High Jewelry.
Discover the Leibish Vault Now.

*Subject to approval.