Anyone who has been around the block a few times knows that it's not necessarily about what you have but what people think you have. Appearances and impressions go a long way and with a little bit of help you can upgrade the persona you give off. Here are 25 ways to look like a millionaire, even if your bank account is not exactly swimming in cash.
1. Own a custom suit/dress: No one says your entire wardrobe has to be designer or custom made for you, but adding even just a single custom item to your closet that has been created especially for you can help you exude strength, importance, and self respect. A custom suit does not have to have the word "custom" embroidered on it for one to know that it was custom made, as such a suit fits the individual like a glove. Everything sits just wear it should and that makes all the difference. Additionally, custom clothing is generally made from high quality materials, which can also be detected by the untrained eye from quite a distance.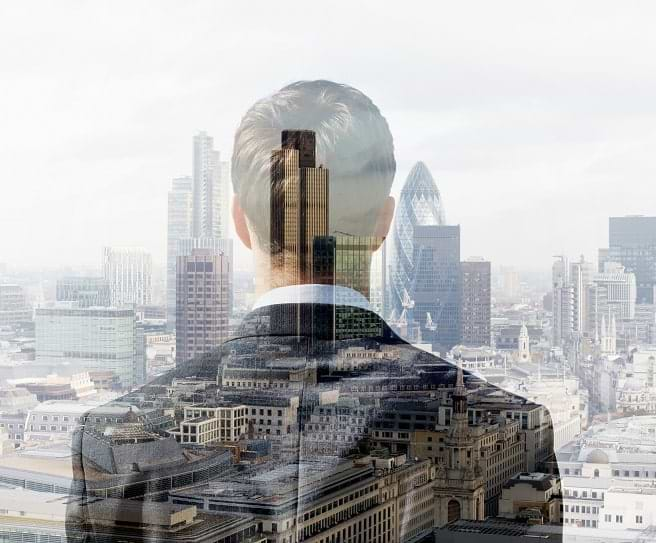 Lookin' sharp in a well-fitting suit

2. Buy a pair of designer shoes: Shoes these days are as replaceable as a pair of socks. That is why having a pair of noticeable expensive shoes gives the impression that you have many more at home. Having said that, you can get away with owning average-priced shoes as long as you also own at least one pair of very-apparent designer shoes. It is wisest to go with a neutral pair that goes with everything, so you can enjoy them with the most outfits.

3. Sparkle in diamonds: Whether you are a woman or a man, dressing for success means incorporating diamonds into your ensemble somehow. You can go with a classic pair of diamond studs, an eye-catching tennis bracelet, or a sophisticated diamond-studded watch. Millionaires own diamond jewelry, and wear it.

A very impressive LEIBISH 13.42 ct color diamond halo bracelet

4. Elegant briefcase or handbag: Never underestimate the item that houses and transports your essentials. Your handy bag most definitely gets a lot of use and is extremely practical, so why not invest in a good one, which can also be a status symbol? Go for a luxurious leather briefcase, perhaps with your initials inscribed, or an ultra lavish designer handbag that will have all the ladies drooling.

5. Classy watch: Everyone needs a watch, and a dependable one nonetheless, but if you truly want to appear like a millionaire, you must invest in a quality watch. It doesn't have to have much glitz and glamour such as diamonds or other stones, made from gold, or sporting an alligator skin band, but it should be a prestigious brand with a well-made mechanism. Watches are definitely all about the name.

6. Spice up those socks: In life, it's the small details that count, and this also applies when trying to pass as a millionaire. Those with an endless budget make sure that every single thing about them is perfect, from head to toe. This of course includes one's socks. While this applies less to women, men can gain a lot by putting some effort into the socks they choose. Discard those generic dull argyle socks and in their place wear well-made, quality socks, chock full of personality of course.
7. Designer sunglasses: If you are not a sunglasses person, become one. There is something about shades that makes one look important. Get an expensive pair and you've already scored yourself some points. The more of your face they conceal, the healthier for your skin and the more mystery you give to your appearance.
8. Latest cell phone: You cannot possibly pass as a millionaire if you are using an outdated cell phone. Make sure that your devices are updated and that you are always using the latest and best phone.
9. Keep yourself well groomed with a respectable haircut: Haircuts, believe it or not, can say a lot about a person. There is a reason you can spend $15 on a haircut, or spend hundreds. A haircut, from a talented hairdresser or barber can be spotted a mile away as can an overgrown do. Make sure you get your haircut often and change your look from time to time.
10. Classy coat: If you live in cold weather, you have a golden opportunity for posing as a millionaire. Get your hands on at least one snazzy coat that will make you look like a million bucks. Some coats can transform you from average to extraordinary in an instant.
11. Leather gloves: Winter is a great time to show off your non-existent millions. Get yourself a pair of leather gloves that are your exact size and display them along with your fashionable coat.
12. Cashmere scarf: If cashmere or scarves are not your things, make them. A cashmere scarf can go a long way. Class yourself up instantly with a stunning, soft cashmere scarf.
13. Silk ties and a pocket square: Ties might just be one small part of the whole suit getup, but they pull it all together. Found in an array of colors and styles, a tie can be the perfect way to upgrade your look. You can even customize your own tie or go for the more unique bow tie look. The mark of a man who really knows how to wear a suit is one wearing a coordinating pocket square, folded neatly and sticking out just so.
14. Care for your nails: Manicured nails say a lot about a person. Sure, if you are a woman they can just be another way to make yourself pretty. However if they are perfectly manicured all of the time, people will notice and talk.
15. Color Diamonds: Color diamonds are extremely rare and often expensive, and most people know this. By wearing even the tiniest color diamond, you can give off a millionaire vibe. You don't even have to spend a lot of money and get this look.
16. Luxurious car: It should go without saying that one's car says a lot about a person and his or her wealth. Lease a luxury car and have everyone stare at you with envy in their eyes. There are even cars that are made of gold, or are encrusted with diamonds!
17. Get an assistant: What says "millionaire" more than someone who doesn't do anything for himself? Hire an assistant to do all of your menial tasks. No one will doubt you are anything less than a millionaire.
18. Expensive pen: If you have seen any movie featuring a rich person, you know very well that they only write with pricey pens. Why? Those with endless money can ensure that every detail in their lives is luxurious, including the pen they walk around with but don't actually use. If you want to be seen as a millionaire, do yourself a favor and get yourself a nice pen.
19. Belts: Belts may be there to hold your pants up or together, but to a millionaire they are so much more than that. Get yourself a nice detailed leather belt that says "everything I own must be up to par."
20. Unique cufflinks: Beside for ensuring that your button-down shirts all contain cufflinks and not ordinary buttons, invest in a pair of unusual cufflinks that will have everyone guessing their cost. They can be a pair that boasts your initials, is made from some unusual material, or displays something shiny such as gemstones or diamonds.
21. Nautical touch: Nothing says money like the preppy look, including nautical details to your clothing, a sweater slung around your shoulders, and the look like that you just came off of your private yacht.
22. Travel: What kind of millionaire stays home? None. Travel as often as you can. Doesn't really matter where.
23. Stay in shape: The good thing about money is that it can buy you a lot of things including ways to get and look fit. Rich people hire a personal trainer, and you can too.
24. Drink a lot of wine: Wine is rich man's juice. You must drink it, a lot, even if you can't stand it. Become educated regarding the different wines so you don't feel and look stupid when wine is the main topic.
25. Collect something: When you have so much money that you don't know what to do with, you start buying things for the sake of collecting them. You therefore must find something that you would like to collect. No one needs to know whether it is an expensive hobby or not. It can be your little secret.
Some of these may be a little far fetched for the average individual looking to give off a good impression but others might be just the things to revamp your identity. Once you have "stepped" into a "millionaire's" shoes you will begin to get a feel for what you need to keep it up. Who knows? Perhaps life will imitate art and you will soon be collecting rare diamonds, for real.