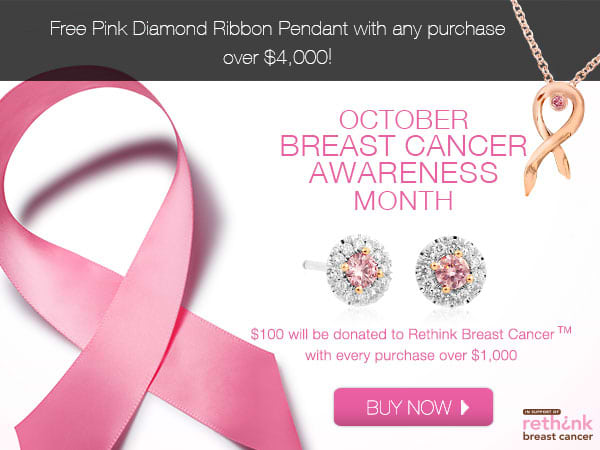 At LEIBISH, we are passionate believers that breast cancer must be fought with all the possible tools that are available in the world today – awareness, research, and action. Therefore, we wholeheartedly support the magnanimous nonprofit organizations that work tirelessly to spread awareness of the disease and educate women all around the world about its existence and its treatments.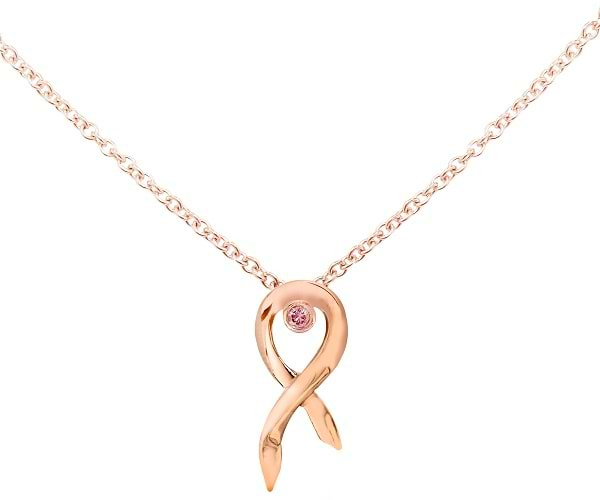 LEIBISH pink diamond breast cancer awareness ribbon pendant
In order to contribute to the cause, LEIBISH will donate $100 from every purchase of $1,000 and above to Rethink Breast Cancer, our partner in the fight against breast cancer. And in order to add an additional level of public awareness, we will give a free pink diamond ribbon pendant to every customer who makes a purchase of $4,000 and above, to wear with pride and to help spread the message.
Awareness is good – Action is better.
Click here for the Terms and Conditions of the Campaign