The diamond business is full of excitement! But in our industry, business can change from bad to worse, and whip right back around in the complete opposite direction very quickly.
In fact, if you only look at where we are now, the company that once monopolized the industry as one of the leaders in the market faces a very difficult future. But, there is hope. The diamond industry will recover!
No one in the diamond business was prepared for the dramatic downfall of De Beers. The Oppenheimer family, which became involved with De Beers in 1926, sold its remaining 40% shares of the company in 2012. The $5.1 billion dollar sale was to Anglo American Plc., the mining conglomerate. Both parties walked away from the deal happy.
It went well for the Oppenheimer family.
It was just after Anglo American took the company over that the final disintegration of the 'Diamonds are Forever' campaign began. Anglo American became the worst performing company on the London Stock Exchange, loosing 85% of its market value in 2015 alone. In 2009, AAL IN had a market value of $80 billion US.
Currently AAL has a market value of only $6 billion, and carries a debt of $11 billion US. The company's bonds are near 'junk' bond rating, and they will fire this year roughly 85,000 people, which is 2/3 of their workforce.
So what was it that went so wrong for ALL? What caused things to turn so bad, and what are the implications for diamond industry as a whole?
The fatal blow began with the collapse of the metal prices. Platinum, Copper, and primarily Iron Ore are all trading at 70% lower this year than they were last year. Iron ore, which is the bread and butter of all miners, is currently at $31 dollars a ton, and it continues to slide.
Iron Ore Spot Price is down from 53.00 last month and down from 74.00 one year ago. Sam Walsh, CEO of Rio Tinto, explained it best: Every 10 dollars in the prices of iron ore is a 1 billion dollar difference in the balance sheet.
The pearl of Anglo American PLC is in Brazil, where AAL buried 15 billion dollars. It is actually up for sale, as well as 60% of Anglo's assets. But who in their solid state of mind would buy today an iron ore or copper mine?
In one of the articles I wrote, back in May 2012, I quoted a good friend of mine, Julian Sinclair, head of Talisman Investment Fund. "The miners tend to forget the cyclical nature of the Iron ore business and over extend their investments in the metal." He continued to say that "it will be the biggest mistake they ever make. Investing in Iron Ore is yesterday's business." It appears to me at least, he knew exactly what he was talking about.
At that time I was writing about Rio Tinto who was considering (or perhaps pretending to consider) selling off its diamond assets and use the money to produce more iron ore for China. Ironically, I was right. Rio did not have the slightest intention to sell Argyle. They were just using the classic Chinese game of deception.
In fact, Rio Tinton escaped relatively unaffected from the miner's drama. But, Anglo American is nearly out of the game entirely. Everything Anglo American has been mining has turned to disaster. Platinum, copper, gold, iron ore, you name it.
De Beers is actually the only shining light on Anglo American's sinking ship. AAL is planning to spin off DeBeers as part of De Beers 10 billion dollar valuation. Raising $3 billion and keeping the remaining 70% at $7 billion in order to beef up its debt-loaded balance sheet. They want to spin off De Beers as an independent public company.
The only problem is, no one wants a discounted sheep. The greatest surprise to us thus far, was that De Beers is healthiest company in the AAL portfolio. Still, the market wants sexy new products with gigantic upside potential. No one is interested in jumping aboard, waiting for them to finally pull through.
A somewhat similar situation was when Yahoo's plan was to spin off their 20% stake in Alibaba. The market values Yahoo quite low, but their portion of Alibaba stands at about $30 billion, minus all the tax implications.
The biggest problem with De Beers is that their image has become a liability to the diamond industry. De Beers humiliated its sigh-holders for 40 years, and on top of that abused the African diamond producers all the way through. Now, as De Beers continues riding this sinking ship down, everyone else wants to see them disappear completely into the depths of the ocean. It's actually quite satirical that they will likely go down holding onto some great treasures, similar to what we saw with the Titanic.
When it does happen, I believe it will be received as a positive event. The prices of polished goods will definitely go up, and as backward as it may seem, they who thought up the slogan diamonds are forever, will see it outlast even their own corporate conglomerate.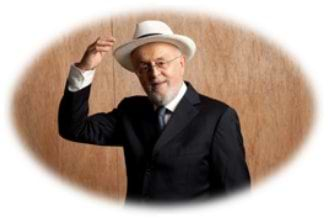 Best regards,
Leibish Polnauer, President and Founder of LEIBISH Fancy Color Diamonds