Hong Kong, China and Ramat Gan Israel – June 29, 2014 - Mainland China is officially opened up for the fancy color diamond industry. Kela, one of the top online diamond E-Tailer's in China has announced their long term partnership with LEIBISH. The official ceremony took place at the Hong Kong Jewelry and Gem Fair on June 19, 2014. The event will be presided over by Leibish Polnauer, President of LEIBISH and Guo Feng, the Chairman of Kela, with speeches from Consul-General Sagi Karni of Israel in Hong Kong & Macau and Letitia Chow, of UBM Asia (Director of Business Development, Jewellery Group, Director of Publishing Group, and Founder of Jewellery News Asia). Both delivered well wishes to the two companies, and appreciation for continuing to strengthen the business relationships between the two countries.
The signing of the LEIBISH-Kela Partnership Agreement

Kela will use LEIBISH as their exclusive provider for fancy color diamonds on its diamond E-tail platform. With approximately $120 million annual sales, totaling 12% of jewelry sales in China and a likely increase to 18% in the next 3 years, this partnership supports LEIBISH's ongoing push to be the premiere online source for fancy color diamonds and jewelry to clients all over the world.

Kela and LEIBISH official partnership announcement, in Chinese

Kela, launched in 2007, is well versed in the Chinese market and will contribute to the partnership a rich understanding of the locality's wants and needs. As natives of two of the most innovative and up-and-coming countries in the world, this alliance is a natural fit in Kela and LEIBISH's mutual passion for diligence, productivity, innovation and renewal. As a newly burgeoning market for diamonds, it is only natural that the time has come for a strong industry player such as Kela to begin to offer the market fancy color diamonds via LEIBISH With their unparalleled access to incomparable fancy color diamonds, LEIBISH will be the vehicle to finally offer the Asian market the beautiful, unique diamonds that they crave.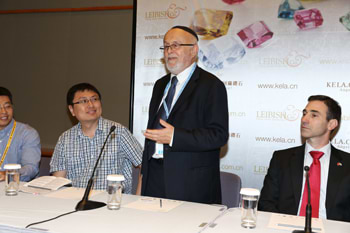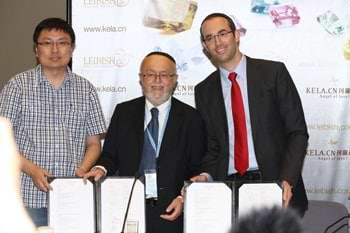 The official LEIBISH and Kela Ceremony

As it happens, the Chinese market is going wild for the new LEIBISH designs, as the brand new jewelry has finally reached the market. Although it is still early to say which diamond colors are going to be the overall preference, it is safe to say that fancy yellow diamonds and fancy pink diamonds are just as popular in China as they seem to be throughout the world, which is a testament to their universal beauty and reach. The frequent auctions by Christie's and Sotheby's in Hong Kong have definitely paved the way for color diamonds in the mainstream, as more and more people are inquiring about how to get color diamonds for themselves – with or without the million dollar price tags that are featured on auction jewelry.

Whether it is for decorative or investment purposes, fancy color diamonds' strong start in the Chinese market have only served to prove yet again that these diamonds are incredible for all means and designations. From engagement rings to sensational earrings and stunning necklaces, color diamonds are well on their way to surpass colorless diamonds in this burgeoning market, where the sudden influx of wealth has ignited a sudden interest in goods to which these people previously had very limited access. LEIBISH and Kela are extraordinarily proud to throw open the doors to a whole new world of beauty, sparkle, and glamour.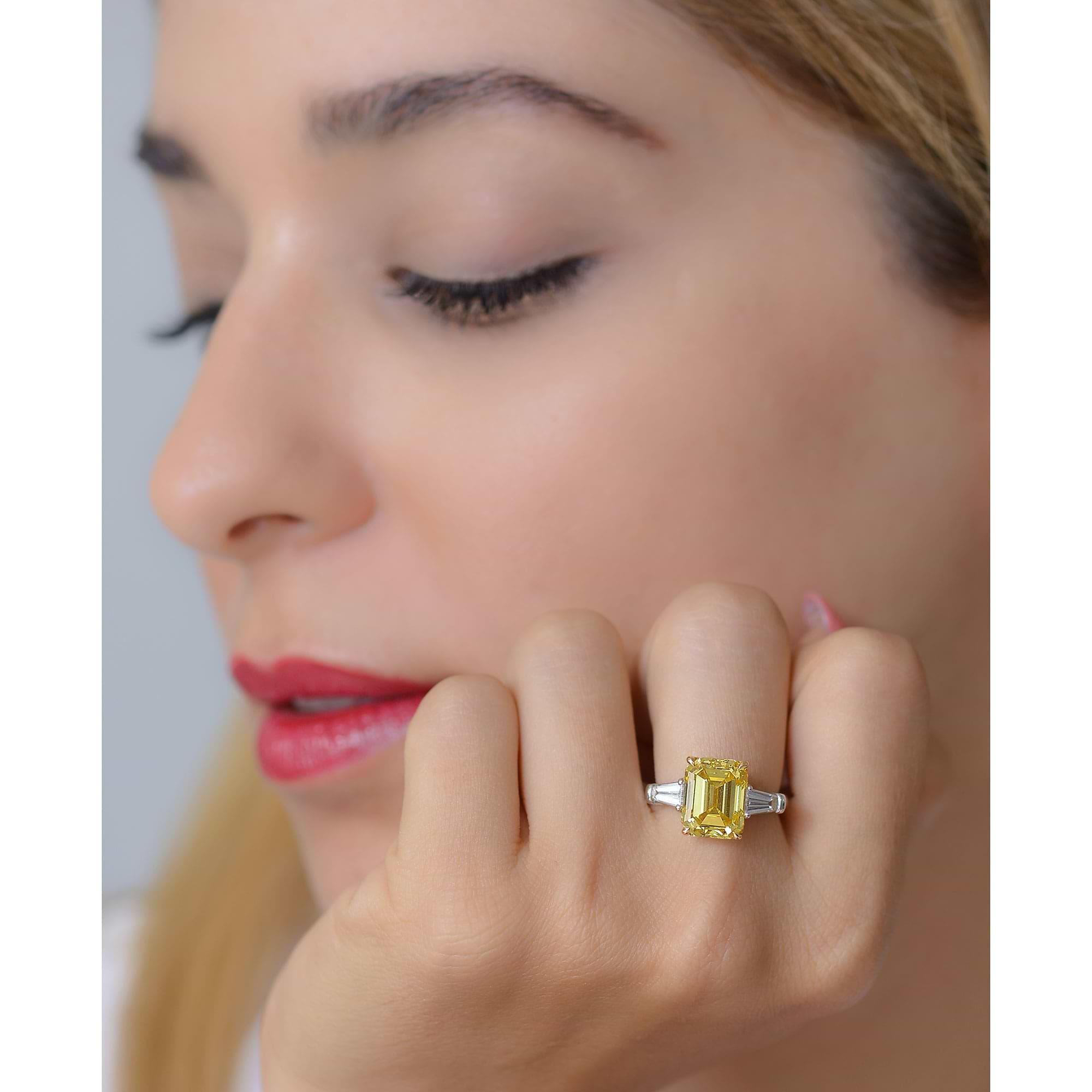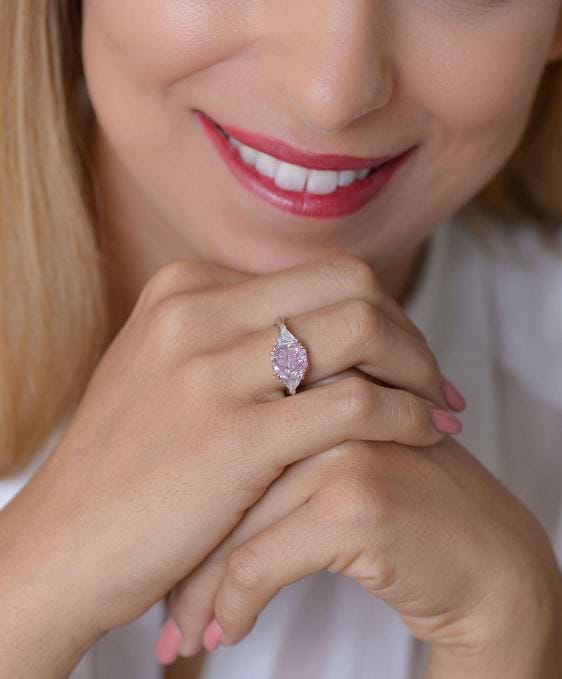 The LEIBISH 5.91 ct Fancy Vivid Yellow Emerald cut diamond ring and 3.91 ct Fancy Vivd Purplish Pink diamond ring